---
---
York University is hosting the 2nd edition of the Sustainable on the Go (SOTG 2022), co-organized by York International, the UNESCO Chair in Reorienting Education towards Sustainability, and international partners on 17th November 2022 during the International Education Week. 
After the inaugural conference in 2021, with international education scholars, mobility professionals, policymakers, sustainability experts, representatives from international development and UN organizations, as well as industry from Africa, the Americas, Asia, and Europe participating, the SOTG 2022 will engage new voices, partners and stakeholders with a focus on Youth in creative dialogue formats to further enrich the discussion on sustainable and inclusive internationalization in higher education.
Following the Toronto Declaration York University and their partners aim to refine the concept of physical and virtual internationalization and mobility, supporting a post-pandemic recovery that will further global connections and simultaneously enhance a more sustainable future. We have benefitted from and resourcefully adapted to virtual learning, teaching, and research over the last 18 months. While we have gained new insights and perspectives in navigating the opportunities and challenges in educating global citizens, how can we systemically incorporate this new knowledge into higher education practice in suitable ways to enhance the student and scholar experience without compromising our commitment to sustainability?
The SOTG 2022 will feature inclusive, innovative, and interactive formats and facilitate participation of international education stakeholders from most time zones and world regions following our joint commitment to the Toronto Declaration.
---
Objectives:
Discussing COVID-19's impact on sustainable and inclusive internationalization: What have we learned? What would we like to continue and move forward post COVID-19? What would we like to leave behind?

Contributing to the future vision of sustainable and inclusive internationalization and mobility, informed by the cross-cutting issues of

gender, education for sustainable development, and inclusivity

.

Providing a platform

for dialogue on the role of ethical internationalization in higher education for the entirety of the SDGs including the sharing of innovative programs and practices in global learning.

Including different speakers and audiences with a focus on Youth (

Youth Engagement Program

), especially historically underrepresented stakeholders by facilitating their participation and highlighting their contributions towards the future of internationalization in higher education.

Sharing experiences from implementing the commitments of the

Toronto Declaration

.
---
Main Themes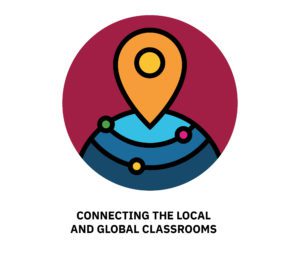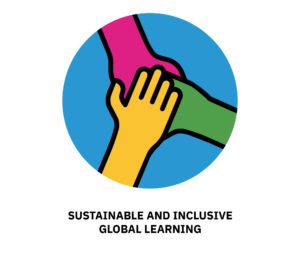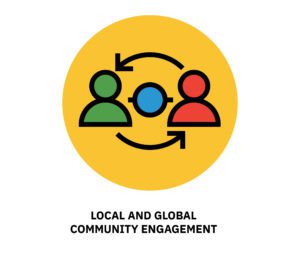 ---
Conference Themes:
The Sustainable on the Go Conference (SOTG 2022) will focus on three themes, while gender, education for sustainable development, and inclusivity, are considered cross-cutting pillars in all conversations.
Connecting the local and global classrooms:

While the pandemic virtually connected many of us, local teaching and learning is often not yet put into a global context and vice versa. How can we include the broad range of Information and Communication Technology (ICT) pedagogical strategies in meaningful ways to create ongoing reflection of what our local experience means in a broader understanding? How can we embed an even stronger sustainability focus into specific concepts, such as Collaborative Online International Learning (COIL) and Globally Network Learning (GNL), when in-person opportunities return to campuses? What are new or innovative forms of pedagogy in different regions to specifically address diversity, equity and other sustainability themes? How have assessment models and practices evolved during the pandemic?

Sustainable and inclusive global learning:

How can universities ensure that all students, regardless of their socio-economic or cultural background, are empowered and supported to participate in international education and global learning opportunities? Acknowledging that racism and other forms of discrimination are present in higher education and represent crucial sustainability challenges, what are universities doing to create better systems and to provide equitable opportunity? 

Local and global community engagement:

What are the roles and responsibilities of students or alumni of higher education in their local communities? How do we empower and prepare students for continued community and global engagement post-graduation? What skills do students need to navigate a post-pandemic job market? How effective has virtual community involvement proven to be during COVID-19? What lessons have we learned and what needs to change? 
A focus on Youth
One of the main objectives of this conference is to mobilize multistakeholder support to the topics and themes of education for sustainable development and inclusive internationalization as well as diversity. Youth is one of these important stakeholders and the SOTG partners are committed to engaging and integrating them to be part of the conference as active participants. With a Youth Engagement Program, the SOTG seeks to mentor and prepare students prior to the conference to engage them in the conversations and support them in the possibility to co-facilitate sessions at the SOTG 2022. The mentorship and guidance are meant to support Youth in co-creating activities that intentionally address differences in knowledge and skills, intergenerational perspectives, different priorities, tasks, and passions. In this way, this strategy could provide opportunities for Youth to make real, creative and practical contributions to the next SOTG Conference.
---
Conference contact
If you have any questions, please reach out to Mario Guerrero (he/him), Project Officer, York International, via email: sotg@yorku.ca.
Find out more about the Sustainable on the Go Virtual Conference.
---