Address:
York International
York Lanes 200
York University
4700 Keele Street
Toronto, ON, M3J 1P3
Canada
Hours of Operation:
Monday-Friday: 8:30am - 4:30pm     What time is it in Toronto?
NOTE: On Fridays in June, July and early August, York International closes at 15:30 (3:30pm). Our office is also closed during the late-December break and on all statutory and university-wide holidays.
Where is York International?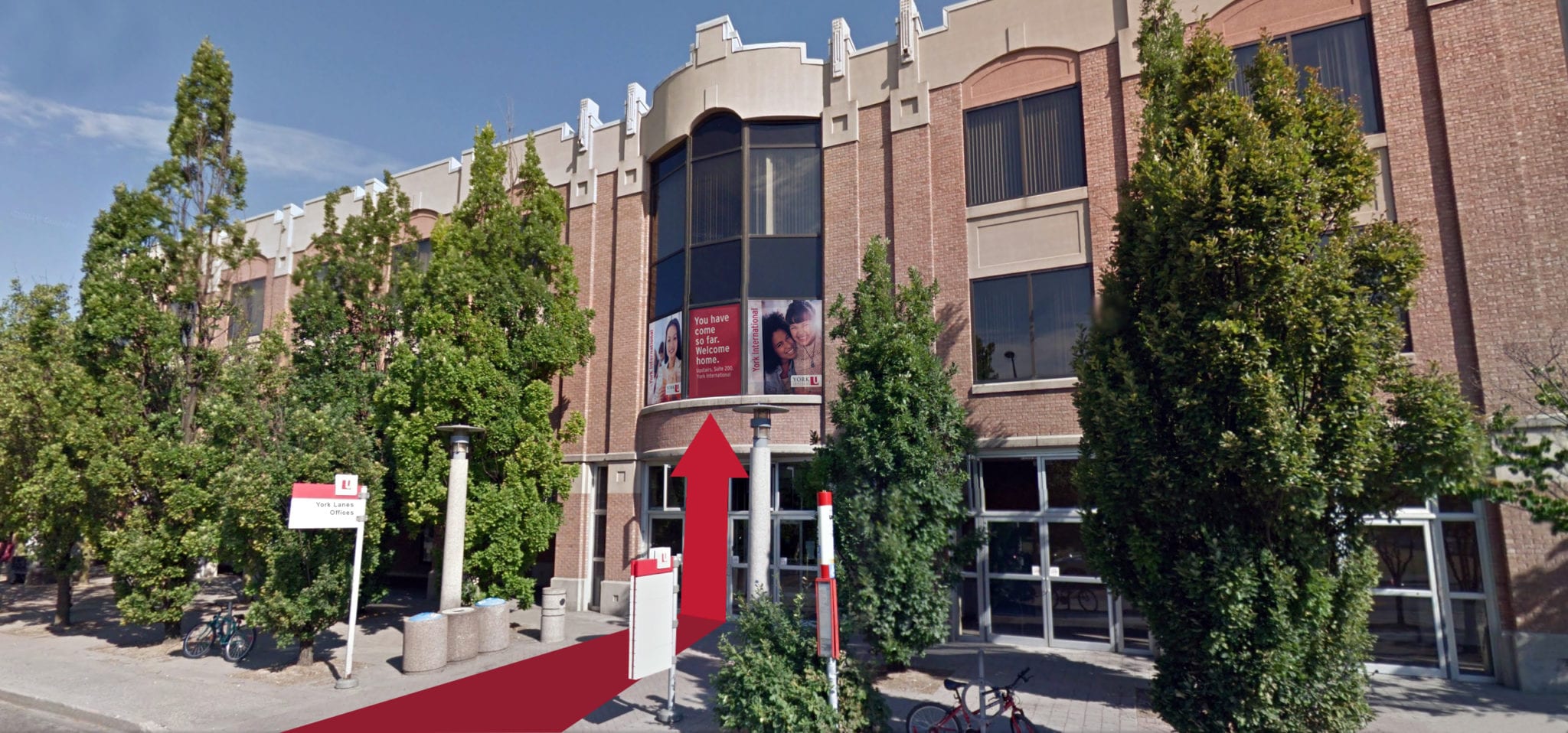 Visit York International's office and the Global Café on York's Keele campus at 200 York Lanes. We are located on the second floor near the elevator.
From inside the York Lanes Mall, look for the entrance under the message boards by the medical clinic.
From the bus loop/York Commons, enter via the south doors at the York Lanes signpost  (adjacent to the TTC bus stop for Routes 107 and 35 express)
Find us on a map of York's Keele Campus  by searching for "York Lanes"
General Inquiries
Tel: +1 416-736-5177
Fax: +1 416-736-5176
E-mail: yiinfo@yorku.ca
Please direct your email inquires to the corresponding area of York International and include your student number in the subject line of your email.
International Student and Scholar Services:
General Advising and Immigration: iadvisor@yorku.ca
Health Insurance: uhip@yorku.ca
Peer Program: peerlead@yorku.ca
Global Connections: gcinfo@yorku.ca
Global Learning:
Go Global: goglobal@yorku.ca
Staff Directory:
A directory of York International's staff can be found here.