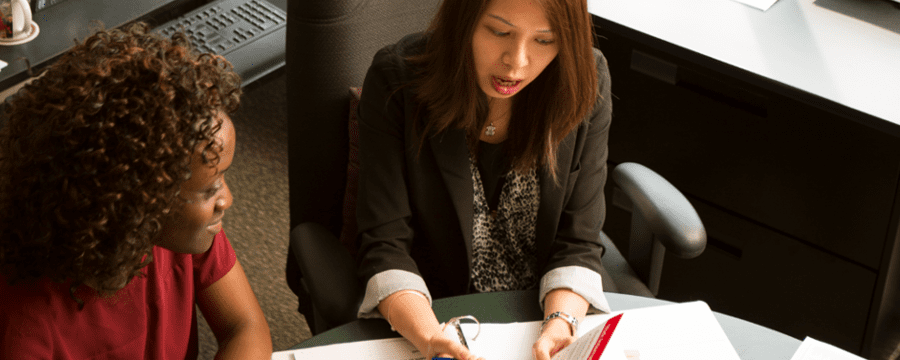 We're going online!
During the York University campus closure due to COVID-19, students will have full access to services via email, phone and online advising. We will be holding online immigration advising and online UHIP advising sessions via Zoom video meetings during this time. For COVID-19 related questions regarding immigration and UHIP, please see FAQs here:
https://yorkinternational.yorku.ca/faqs-for-international-students/
Book an online appointment
Visit https://currentstudents.yorku.ca/student-personal-information to update your email address.
Check your email. You will receive three emails:

An email confirmation at the time of booking.
A reminder email 1 day before the online appointment.
An email with instructions on how to join the Zoom meeting. You will typically receive this email between 9:00am-9:30am for same-day appointments and between 4:00pm-4:30pm for next-day appointments.

Gather any documents you need for your appointment and have them open on the screen of the device you will be using to join the meeting. You may be asked to share your screen to show your document.
Log in to your email 15 minutes before your appointment to follow the instructions and be ready for the online meeting.
If you are not sure how to use Zoom, please visit: https://yorku.zoom.us/#guides for some tutorials and videos.
Need to talk to the UHIP Administrator? Book an online appointment
here
.
Virtual Drop-in Advising
Drop in to speak with our immigration specialists who can help answer your quick questions regarding study permits, work permits, visas, SIN, quarantine and travel information, and more.
How does drop-in advising work?
No appointment is needed. It is first-come, first-served, so you may need to wait in line.
If you have a question that you think will take longer than 5-10 minutes, please book an appointment instead. We cannot advise on permanent residency during drop-in advising as these questions require more time to discuss.
What can I do to prepare for the appointment?
Please note that depending on the volume, the session may be conducted as a group advising session. If the nature of your questions requires confidentiality, please book a 1:1 session with an international student advisor.
How do I access drop-in advising?
Upcoming Drop-in Advising Dates:
May 14, 2021, 9:00 am - 11:00 am
May 21, 2021, 9:00 am - 11:00 am
May 28, 2021, 9:00 am - 11:00 am
June 4, 2021, 9:00 am - 11:00 am
Please visit the York International Events Calendar to register.
Contact an Immigration Specialist
Email:
iadvisor@yorku.ca
Telephone: (+1) 416-736-5177 When emailing us, please include in your email:
Your student number in the subject line
Your name
Your citizenship(s)
If you are in or outside Canada
All permit and visa expiration dates (if applicable)
Any relevant documents, such as a rejection letter