Temporary Resident Visas (TRVs), commonly called entry visas, are to be obtained by foreign nationals who require visas to enter Canada, while Electronic Travel Authorization (eTA) allows foreign nationals from visa-exempted countries to enter Canada without a visa. Please note that without proper travel documents and identification, you may not be able to board the plane.
For security purposes, starting from November 10th, 2016, all incoming international students are required to obtain either TRV or eTA to enter Canada, depending on their nationalities. Please click here for updates from Immigration, Refugees and Citizenship Canada (IRCC).
A Temporary Resident Visa (TRV), commonly called an entry visa, is used only for gaining entry into Canada, while a Study Permit allows you to remain in the country for a set amount of time. Only citizens of certain countries require a TRV. To find out if you need a TRV, check on the
IRCC website
A TRV will allow either "single entry" or "multiple entry." It is recommended that you maintain a valid TRV for the duration of your studies but this is not mandatory, provided that you do not attempt to re-enter Canada with a single entry or expired TRV.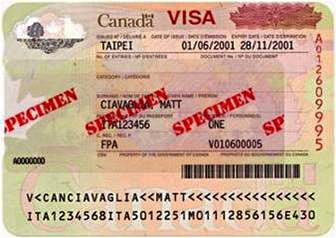 You need to apply for a TRV if:
You will present yourself at the Canadian border (port of entry); and
You are a citizen of a country whose citizens require a TRV. To review the list of countries click here
Exception:
If your only destination outside of Canada is the United States or St. Pierre and Michelon, you do not need to have a valid TRV to return to Canada (see
Part 9, Division 5, Section 190:3f
). A valid study or work permit or a visitor stamp/record and York University proof of enrollment letter will be sufficient. However, York International recommends applying for a TRV if you plan to visit the USA or St. Pierre and Michelon and your TRV has expired.
Please visit the
IRCC website
for detailed and up-to-date instructions about how to apply for a new TRV.
If you are currently in Canada with a valid study or work permit, you MUST submit your application to Ottawa. Do NOT send your application anywhere else.
If the TRV is for someone you are inviting to Canada, we recommend you provide them with the following documents to support their application:
letter of invitation written by you
York University enrollment letter
a copy of your status document e.g. study permit
proof of available funds (if you are paying for their visit)
marriage certificate (if you're inviting your spouse)
employment letter (if you are a PGWP holder)
An Electronic Travel Authorization (eTA) allows foreign nationals from visa-exempt countries to enter Canada.
To find out whether you need an eTA, please click
here
U.S. citizens are exempted from obtaining an eTA;
Some of the visa-exempted countries that require an eTA include most European countries, Caribbean countries, Australia, and New Zealand.
eTA applications are done online via a simple process. There is a CAD$7 application fee. Your eTA is electronically linked to your passport and can be valid for up to five years. To apply for an eTA, please click
here