---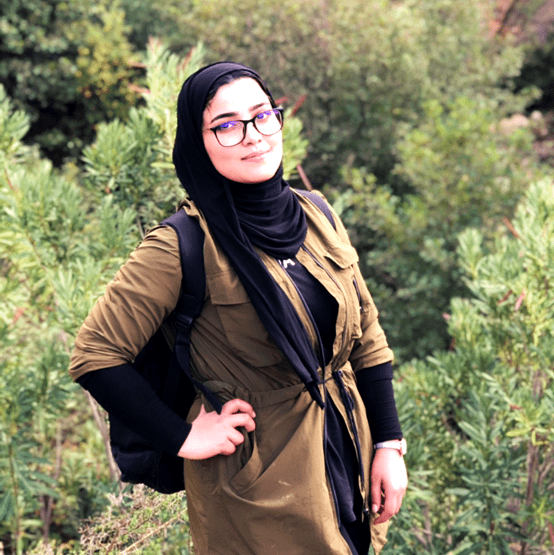 "I was scared at first, but once I came to Toronto and saw the diversity, I did not feel like a stranger at all." - Rim Mhedhbi

---
Name: Rim Mhedhbi
Rim's Mitacs internship brought her to Toronto and YorkU. She loved it here and decided to stay. Now, she is starting her Masters at York, in Information Systems & Technology (MAIST). In this interview, she candidly talks about her experience of coming to Toronto as an international student!
Why did you choose YorkU?
A research organization called Mitacs makes internship opportunities for students to come to Canada's top universities, and we get a chance to pick amongst multiple projects. The project that I really liked was the project of Professor Marina Erechtchoukova from York. The project talked about how machine learning and artificial intelligence techniques can try to predict floods in Canada. This project really captured my attention and so I applied to the project and got accepted! That's how I came to York for the first time!
But I had such a good experience at York, everyone was so helpful and friendly that I decided to come back for my Master's degree, which will be starting in September!
---
What did you like the most about York?
Actually some of my best experiences in Canada happened because of York. The research facilities are great. Whenever you need info or want to do research, everything will be available to you. You will never run out of resources here. Everyone will help you. I went to the writing center, I spent all my days in the library and that helped me a lot. The professors were really good too. They were willing to help me and guide me.
---
As an international student, how was your experience coming to Toronto?
My experience was really life-changing. Both academically and socially. Academically I got the chance to know various different techniques about machine learning, I got a chance to do a lot of experiments. Everything that I had a chance to hear about before, I was able to apply it in real life now.
Socially, it was nice to meet people from all over the world. The thing I liked the most about Toronto is that it's like a city with all the worlds combined. Like when I went on the bus I saw Indian people, Filipino people, Mexican people and I didn't feel out of place at all. I saw people from all over the world and they all felt at home in Toronto.
---
Did you get any cultural shocks when you first came to Canada? Or were you scared of anything?
When I was at home I was a little scared because people kept telling me I should be careful because I'll be getting a culture shock once I go there. But when I actually went to Canada, I didn't feel like a stranger at all.
At first, though, I did feel a little lonely and homesick, because I didn't get to meet a lot of people, but then my supervisor and my mentor helped me meet other interns and then we all started to hang out together! That was pretty fun! Also, whenever I felt homesick I would just video call my parents! Advantages of the internet!
---
What are your favourite spots around Toronto?
Niagara falls was definitely my favourite. When I went on that trip with my friends, my mouth was open in awe the whole day! We went on the boat and we got near the falls and the water fell on us and we were all drenched! But I was really happy, it was a surreal experience. Probably one of the best experiences of my life. Even the town around Niagara falls, kind of like a theme park, was a great experience.
Another place I loved was Canada's Wonderland. It was so amazing. I thought I am gonna die on the roller coasters but I really enjoyed it! I went there with my friends and we made sure we went on all the roller coasters. I was shaking hahaha!
---
What are your favourite spots in York?
Definitely the library! Scott library is huge and the people that work there are wonderful. They helped me so much with my research and the environment there was perfect to help me study. I loved spending my time there!
---
What advice would you like to give other international students?
My first advice would be to just come. You should try your best to come and have this experience because it's life-changing. It really teaches you a lot. Not just from an academic perspective but also socially and mentally. Like one of the things that I learned is that all people are the same. People tend to differentiate it a lot but I think at the end of the day, we are all the same. And when you meet people from different cultures all together in one place, you get to understand on a deeper level that we are all the same. We are all just people.
When you experience different perspectives you become more open-minded. Coming here definitely taught me how to be compassionate, forgiving and loving.
---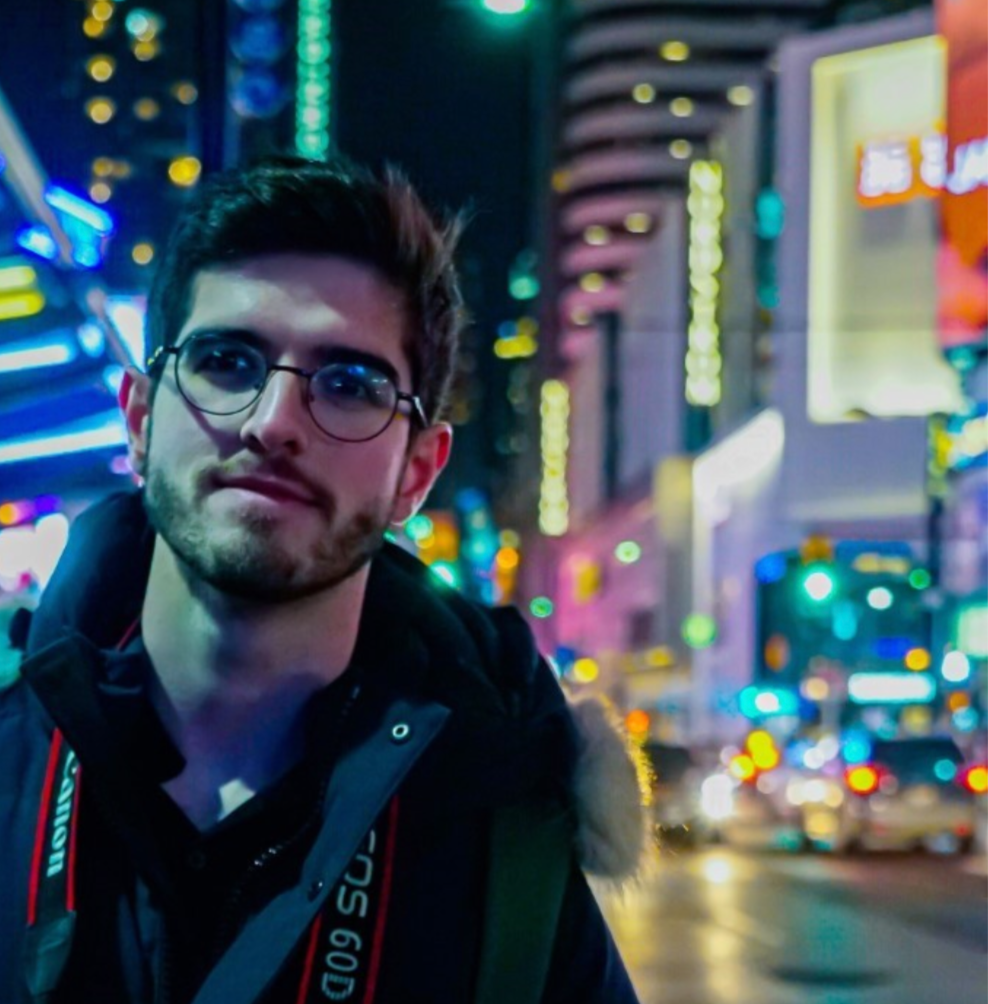 "My advice to new international students would be to go out there and talk to as many people as possible!" - Erhun Abbasli

---
Name: Erhun Abbasli
Origin Country: Azerbaijan
Erhun is currently in the Film Production program at York. Not only is he an amazing film maker, but he is also a young entrepreneur who's growing his own social media page 'Filmmking'! Currently, he has over 230k followers and he has plans to grow bigger in the future. In this interview, he talks about his experiences as a York Student and a young entrepreneur!
Tell me a little about yourself, where are you from?
My name is Erhun Abbasli and I am a third-year film production (BFA) student at York University. I am from Baku, Azerbaijan. It is a country in the Caucasus region and bounded by the Caspian Sea to the east. I speak four languages: Azeri, Turkish, Russian and English. I lived in the capital city Baku for more than 17 years but then decided to move to Toronto for my film career.
---
How did you choose York for film?
After my research, I found that the film industry is well developed in Canada and I wanted to take this opportunity to develop my skills and direct/produce my films. I found York University's Film Production degree program