---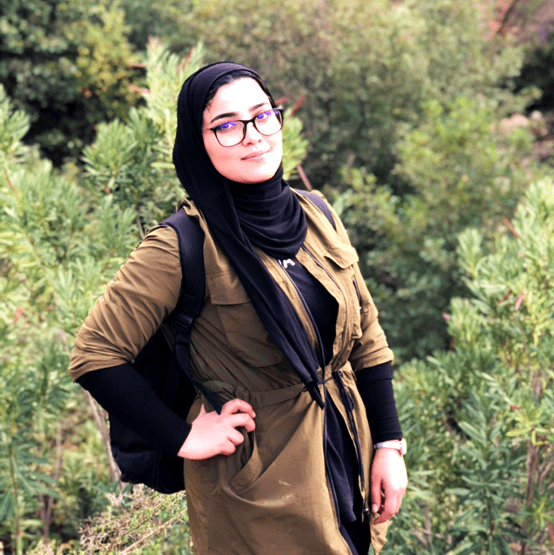 "I was scared at first, but once I came to Toronto and saw the diversity, I did not feel like a stranger at all." - Rim Mhedhbi

---
Name: Rim Mhedhbi
Rim's Mitacs internship brought her to Toronto and YorkU. She loved it here and decided to stay. Now, she is starting her Masters at York, in Information Systems & Technology (MAIST). In this interview, she candidly talks about her experience of coming to Toronto as an international student!
Why did you choose YorkU?
A research organization called Mitacs makes internship opportunities for students to come to Canada's top universities, and we get a chance to pick amongst multiple projects. The project that I really liked was the project of Professor Marina Erechtchoukova from York. The project talked about how machine learning and artificial intelligence techniques can try to predict floods in Canada. This project really captured my attention and so I applied to the project and got accepted! That's how I came to York for the first time!
But I had such a good experience at York, everyone was so helpful and friendly that I decided to come back for my Master's degree, which will be starting in September!
---
What did you like the most about York?
Actually some of my best experiences in Canada happened because of York. The research facilities are great. Whenever you need info or want to do research, everything will be available to you. You will never run out of resources here. Everyone will help you. I went to the writing center, I spent all my days in the library and that helped me a lot. The professors were really good too. They were willing to help me and guide me.
---
As an international student, how was your experience coming to Toronto?
My experience was really life-changing. Both academically and socially. Academically I got the chance to know various different techniques about machine learning, I got a chance to do a lot of experiments. Everything that I had a chance to hear about before, I was able to apply it in real life now.
Socially, it was nice to meet people from all over the world. The thing I liked the most about Toronto is that it's like a city with all the worlds combined. Like when I went on the bus I saw Indian people, Filipino people, Mexican people and I didn't feel out of place at all. I saw people from all over the world and they all felt at home in Toronto.
---
Did you get any cultural shocks when you first came to Canada? Or were you scared of anything?
When I was at home I was a little scared because people kept telling me I should be careful because I'll be getting a culture shock once I go there. But when I actually went to Canada, I didn't feel like a stranger at all.
At first, though, I did feel a little lonely and homesick, because I didn't get to meet a lot of people, but then my supervisor and my mentor helped me meet other interns and then we all started to hang out together! That was pretty fun! Also, whenever I felt homesick I would just video call my parents! Advantages of the internet!
---
What are your favourite spots around Toronto?
Niagara falls was definitely my favourite. When I went on that trip with my friends, my mouth was open in awe the whole day! We went on the boat and we got near the falls and the water fell on us and we were all drenched! But I was really happy, it was a surreal experience. Probably one of the best experiences of my life. Even the town around Niagara falls, kind of like a theme park, was a great experience.
Another place I loved was Canada's Wonderland. It was so amazing. I thought I am gonna die on the roller coasters but I really enjoyed it! I went there with my friends and we made sure we went on all the roller coasters. I was shaking hahaha!
---
What are your favourite spots in York?
Definitely the library! Scott library is huge and the people that work there are wonderful. They helped me so much with my research and the environment there was perfect to help me study. I loved spending my time there!
---
What advice would you like to give other international students?
My first advice would be to just come. You should try your best to come and have this experience because it's life-changing. It really teaches you a lot. Not just from an academic perspective but also socially and mentally. Like one of the things that I learned is that all people are the same. People tend to differentiate it a lot but I think at the end of the day, we are all the same. And when you meet people from different cultures all together in one place, you get to understand on a deeper level that we are all the same. We are all just people.
When you experience different perspectives you become more open-minded. Coming here definitely taught me how to be compassionate, forgiving and loving.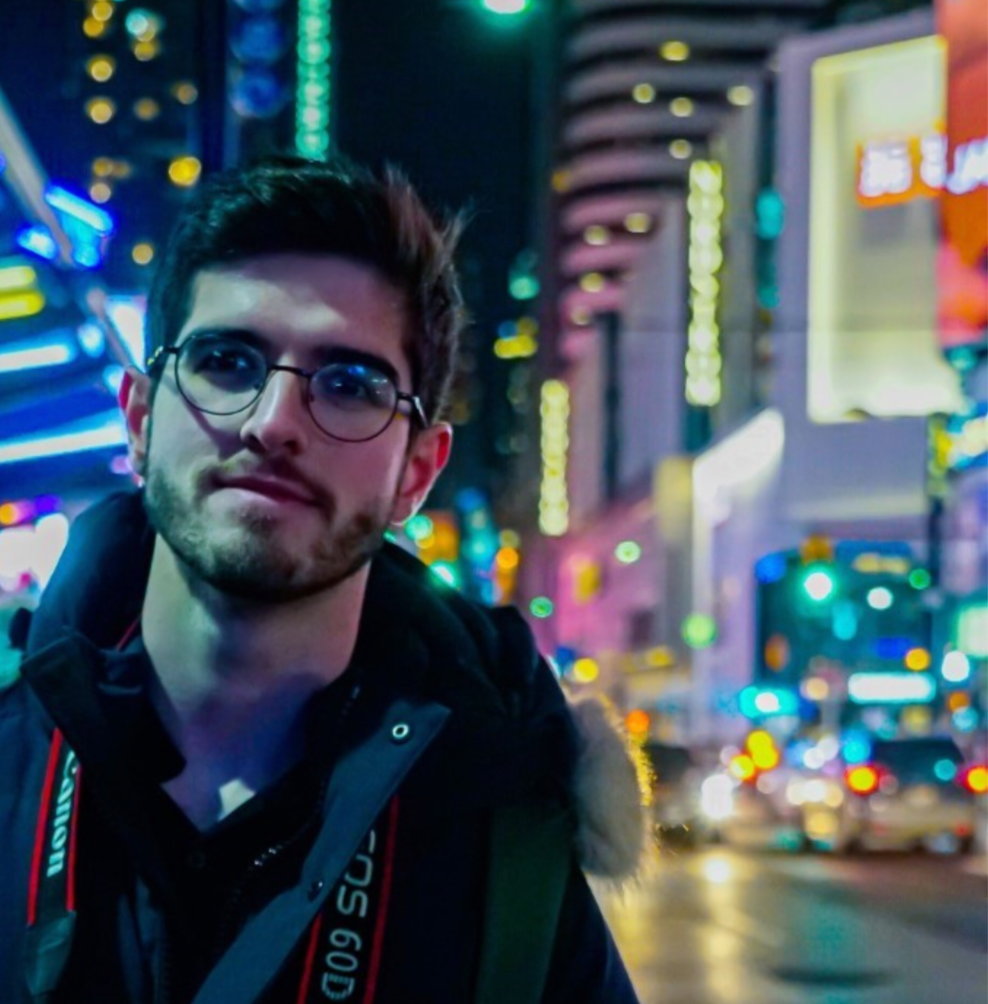 "My advice to new international students would be to go out there and talk to as many people as possible!" - Erhun Abbasli

---
Name: Erhun Abbasli
Origin Country: Azerbaijan
Erhun is currently in the Film Production program at York. Not only is he an amazing film maker, but he is also a young entrepreneur who's growing his own social media page 'Filmmking'! Currently, he has over 230k followers and he has plans to grow bigger in the future. In this interview, he talks about his experiences as a York Student and a young entrepreneur!
Tell me a little about yourself, where are you from?
My name is Erhun Abbasli and I am a third-year film production (BFA) student at York University. I am from Baku, Azerbaijan. It is a country in the Caucasus region and bounded by the Caspian Sea to the east. I speak four languages: Azeri, Turkish, Russian and English. I lived in the capital city Baku for more than 17 years but then decided to move to Toronto for my film career.
---
How did you choose York for film?
After my research, I found that the film industry is well developed in Canada and I wanted to take this opportunity to develop my skills and direct/produce my films. I found York University's Film Production degree program during my research and applied right away. I have also visited Canada before, so I knew that it would be the right decision to move here.
---
How was your experience moving to Canada as an international student? Were you scared? Nervous? Excited?
It was difficult for me to move from the country that I was bornin, to a foreign country with a different culture. I didn't have had any relatives or family members in Canada, so I was all by myself. But that was the purpose of it, starting a new life and career.
---
And how was your experience at York?
I made many connections at York, my residence and outside York with the help of social clubs. I attended many community activities and I was able to introduce myself to other people. I understood the fact that it is going to be difficult to move to Toronto but later I realized that it is a vital step that I should make for my future.
---
What are your favourite things to do in Toronto?
When I have spare time, I love visiting downtown and filming footage of people walking around. Also, I try my best to attend film festivals in Toronto as you can meet many filmmakers from all around the world. I volunteered in many small film festivals and that really helped me to get to know more people in the art sector.
---
What advice would you give to international students who will be coming to join us in Toronto soon?
I totally understand the difficulties, language barrier for International students but my advice to new international students would be to go out there and talk to as many people as possible. That's the best thing they can do for their career and also social life. That's the number one priority for me to expand my network in Canada as I would like to become a film producer in the future. Who knows maybe one of those persons could be your business partner, lifetime friend or offer you a deal that could literally change your life!
---
What got you interested in films and social media?
I was around 15 years old when I started my first Youtube channel. Then that passion turned into making short films using my smartphone. And then, I decided to start a film-related social media page called "Filmmking" when I was 16 years old. Social media is one of the powerful tools available to everyone and I just took the opportunity to start my own page.
---
How did you start your page? Were there any difficulties?
I started with the first step, which was sharing content twice a day consistently. I featured creative content creators and behind the scenes from movies and of cameras. I reached a lot of people in a very short time period. Then I created my online store and run it along with my social media accounts.
---
Do you manage the page alone?
After a year, my sister learnt my strategies and decided to join me and help me develop my business. Since then we are running it together for over 2 years and we reached from 0 followers to over 225k followers from all around the world. It has many benefits for my film career; Many film festivals invite me to promote them on my page and do live streams for them. Film Brands send us free film equipment to test and make unboxing videos for them.
---
Did the pandemic affect your business in any way?
The best part of my business is that it is completely online, and I do not have a physical store or anything, so thankfully the pandemic didn't affect us much.
---
What advice would you give to young entrepreneurs who want to start their own businesses?
My advice for young entrepreneurs would be that they should learn more about online business models. There are many resources available on YouTube and the best part is that it is totally free. I recommend searching for online business models and just start at some point.
Use TikTok, Instagram, Facebook social media platforms for marketing and develop your skills. Start your own brand and turn it into your passive income. Then invest your money and repeat it. Never give up and solve problems that you face one by one. The key point is very simple, work hard and always believe in yourself!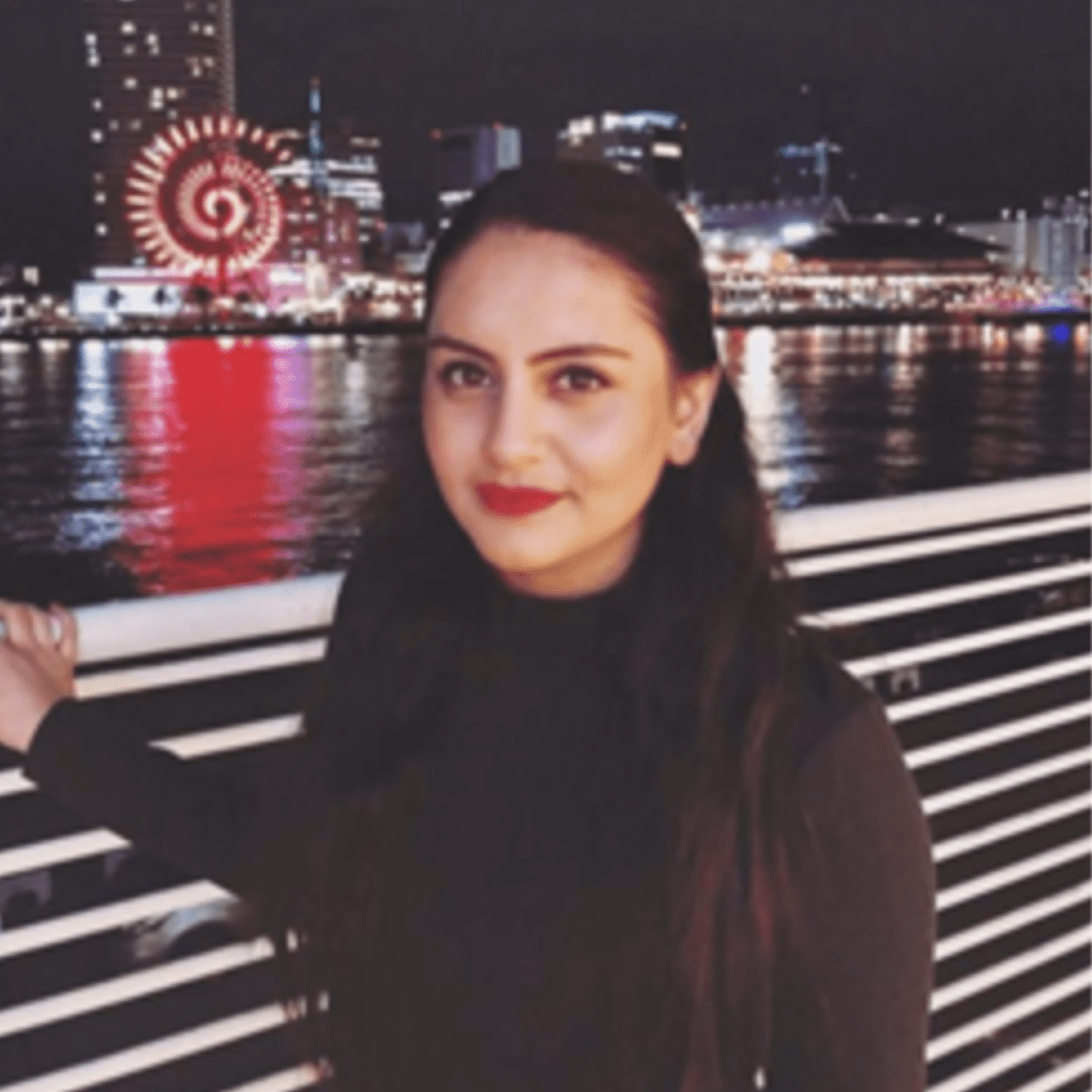 "Don't think that you need to change yourself or change the way you are because you WILL find your group of friends. " - Dishti Zaveri

---
Name: Dishti Zaveri
Origin Country: Japan
Dishti, a Schulich student and an international student from Japan, talks about her adventures in Canada, and her experience at York! In this interview she tells us her favourite spots around Toronto and on campus, so read on to know more!
Tell us a little about yourself! Where are you from? What program are you in?
I am Dishti Zaveri, I am from Kobe, Japan and I am a third-year student in the Schulich BBA course at York and will be specializing in marketing this coming fall!
---
So how did you decide to come to York to study?
It's a funny story, I was planning to originally go to the UK to study, but my brother had told me that I should also consider Canada since it's such a welcoming country, especially for international students. So, I researched and found out about Schulich and how it's one of the best business schools in the country, and I decided to apply and got in! I then decided I want to go to Canada and not the UK and I am so glad I made that choice because I love it here.
---
And how was your experience coming to Toronto? Did it live up to your expectations?
It was an AMAZING experience. Weirdly, every person I came across was super nice and helpful. Like even when I came to York, on my first day of frosh, we were trying to find my res- Calumet and since the campus is HUGE, we kind of got lost. So then we saw a frosh leader and I went up to them to ask them for directions, and instead of just telling me the way, they were so nice that they walked me ALL the way to Calumet and back to my mom. Then afterwards they even showed me the long way and the shortcut so that it's easier for me the next time I go. They were so nice!
---
What are your favourite places in Toronto?
OH, SO MANY! I would say I love ice skating at Nathan Philips during the winters, and most of the restaurants on Queen street are so good. There are also so many concerts and games happening in Scotia Bank Arena, so I love going there!
---
As an international student, what did you like the most about coming to York?
I think York made a huge effort in terms of including students, especially in residence.
They have a lot of social events in residence which are a great way to make new friends. And that's how I met a lot of people that are now close friends of mine!
I also think York has a LOT of cultural clubs, so I think because of those cultural clubs I was able to meet people who had similar backgrounds and interests as me.
---
What are your favourite spots on Campus?
I like the Bergeron lake area and the Quad area. Both these places are so chill and fun. And then of course York lanes because FOOD!
---
What have you been doing during the lockdown?
I am actually doing two internships right now. One of them is a digital marketing internship with a vegan skincare company based in Toronto. The other one is a marketing and creative writing internship at an NGO called 'Immigrant Women in Business'. So, this NGO helps immigrant women in Canada start up their own businesses and my job here is basically helping with web and blog development, as well as social media posts.
I also just applied to become a mentor for Schulich, so we are going to be starting with mentor training and orientation soon, and I am really excited about that.
---
What advice would you give other international students coming to York?
Honestly, I feel like if we go somewhere new, it's easy for us to lose our personalities and try to change ourselves according to the people around us. And my advice would be don't do that. Be yourself. York is a big university, there are thousands of students here and you will defiantly find someone who is like you, so don't be scared to go out there and find people who are like you. Don't think that you need to change yourself or change the way you are because you WILL find your group of friends eventually.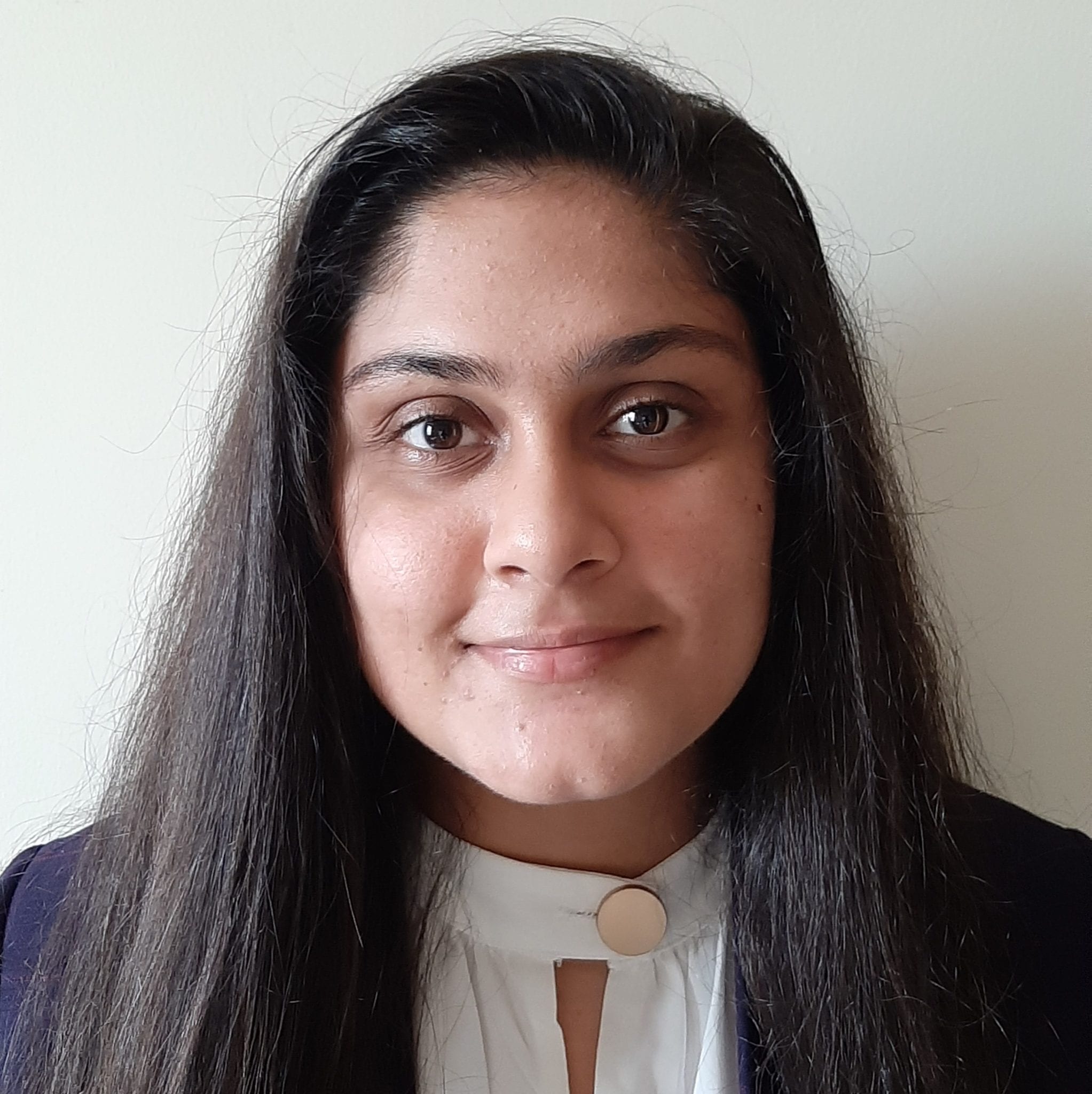 "I thought that when I attended school in Canada, I'd meet Canadians, but there's so much diversity. I've met students from so many different countries already and learned about different cultures." - Mishal Vellani

---
Name: Mishal Vellani
Origin Country: Uganda
Mishal Vellani is a first-year earth and atmospheric science student at the Lassonde School of Engineering who lives in Kampala, Uganda. She shares her experience as an international student attending online classes.