Shade Fearon
Position: Student Lead, International Student Engagement
Hello, my name is Shade Fearon, and I am a 3rd year undergraduate student studying Business and Society. I enjoy swimming, reading, music, rollercoasters and trying out new things. I always look forward to discovering all that I am capable of doing, learning from others and seeing just how much I can improve as an individual. Overall, I look forward to being part of the team as we grow, meeting new people and supporting as many students as we can at York University.
---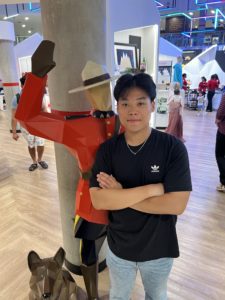 Thomas Chau
Position: Student Coordinator, Welcome and Reception
Greetings, y'all! I'm Thomas. I'm currently in my second year, studying Kinesiology and minoring in Japanese Studies. Originally from Macau, I spent my high school years in Kelowna, BC. In my free time, you'll often find me working out or enjoying sports such as basketball and soccer. Feel free to reach out with your questions in English, Cantonese, Mandarin, or Japanese—I'll do my best to assist you!
---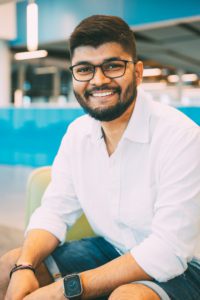 Jay Solanki
Position: Website and Database Assistant
Hello everyone!! My name is Jay Solanki and I am currently in my final year of Health Studies. I am an international student from India. As a Bachelor of Health Studies student, I am dedicated to exploring and understanding the complexities of healthcare and its impact on individuals and communities, and with a genuine passion for improving health outcomes, I am poised to make a meaningful contribution to the field. Some of my hobbies are playing sports, watching Netflix, and traveling. In my current role as a Website and Database Assistant at York International, I am looking forward to gaining any new skills that come my way, giving my best for the team, and fulfilling all the tasks given.
---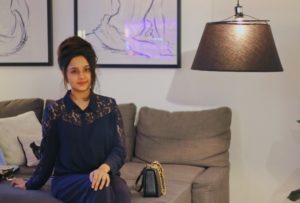 Rumaisa Nawar
Position: Student Success Mentor
My name is ­Rumaisa Nawar and I'm a Student Success Mentor for the Global Learning team at York International. I'm currently in my 3rd year studying Biomedical Science and I hope to one day give back to the Health sector! I am passionate about learning new skills, baking, painting and creating videos for my YouTube channel. I also love spending time with my cat, Raffaello.
---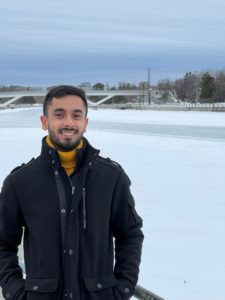 Gagandeep Singh
Position: Student Coordinator, Orientation and Transition
Bonjour!! My name is Gagandeep Singh and I am in my 4th year of Space Engineering. Apart from my major I am pursuing one of the best certificates offered by Lassonde School of Engineering. I am an international student from Delhi, India and I love travelling and exploring new places. I am a big time foodie so exploring new cuisines and trying new restaurants in the city comes naturally to me. Moreover, I love knowing about different cultures. Apart from that, I have had an opportunity to participate in various competitions like YEC- Re-engineering Junior Design Competition, The Launch Event and Designing change for living Planet where I represented York University at a National Level. I am also passionate about the Sustainable Development Goals and applying them to make the future of the planet sustainable.
I'm a huge Adele fan!! One of my things to do before I die is attending her concert. I am also a sales associate at H&M and through this position I want to use all the customer skills and knowledge I have acquired to help YI plan events and provide a warm and welcoming environment for my fellow York students. I hope to see y'all around this year and catch up with everyone!
---

Vinit Mehta
Position: Learning Skills Peer - International Focus
Hello! I am an international student in my 3rd year of a Bachelor of Commerce Honours Supply Chain Management, in the Faculty of LA&PS. I am passionate about gaming and everything related to tech. I love meeting new people and this is something I'm looking forward to in my role as an LSS Peer. Additionally, I used to be a (kinda) big youtuber during my gap year out of high school so you can label me as an amateur video editor/graphic designer. I cannot wait to engage with our students during events and workshops around the campus.
---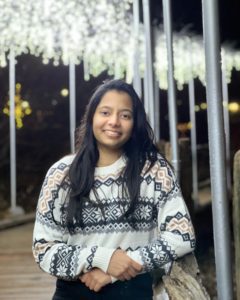 Prisha Agrawal
Position: Student Coordinator, Welcome and Reception
Hello! I'm Prisha, a 3rd year student in B.Sc. Kinesiology and Health Science and a 1st year student in the Athletic Therapy Certificate Program. I am an international student coming from Dubai, United Arab Emirates. A fun fact about me is that I have studied in four different countries. One of my biggest passions is sports. I have been playing sports since the age of 6. I started off with tennis and swimming, and further explored my interest in volleyball, basketball, and soccer as well as represented myself at the National level being the team captain. As a Student Coordinator, Welcome & Reception, I am looking forward to putting my skills to use and acquiring practical work experience. Additionally, I will have the opportunity to provide guidance and assistance to students to adapt to their new surroundings.
---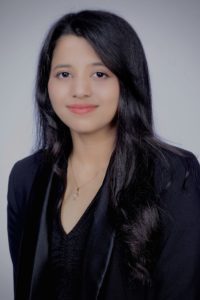 Kavisha Jain
Position: Student Coordinator, International Student Success
I am Kavisha Jain, and I am currently a third-year Economics major in the Faculty of Liberal Arts & Professional Studies (LAPS). I am originally from India but I lived in Bahrain for the past 4 years. I have an insatiable passion for exploring new places, meeting new people, losing myself in the pages of a good book, swaying to the rhythms of dance, and embracing the ever-evolving world of fashion. I am extremely excited about the opportunity to engage with and support international students during their academic journey at York University. I believe that fostering a welcoming and inclusive environment for international students is essential for their success, and I am committed to contributing to this goal. I see this position as a platform to create meaningful connections and provide valuable resources to our international student community.
---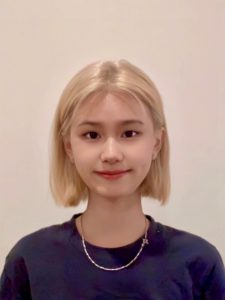 Hailey Liang
Position: Student Coordinator, International Student Success
Hello, my name is Hailey Liang, and I am a 4th year undergraduate student studying Commerce(Finance). I enjoy travelling, photography and I am an easy going and curious person who likes challenges, but not that challenge. Overall, I look forward to being part of the team as we grow, meeting new people and supporting students at York University.
---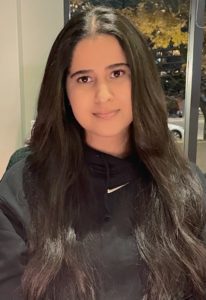 Parneet Kaur
Position: Student Lead, International Student Success
Hello! My name is Parneet. I am a 3rd year Health Studies student. I am extremely passionate about health policy and believe that it is very important to think critically what other sectors outside of healthcare can offer to make sustainable policies that address social inequities. Nature is one of the most appreciated things in my life. I simply adore every moment spent away from the bustle of the city. Overall, I look forward to being part of the team and assisting other international students succeed through their academic journey at York.
---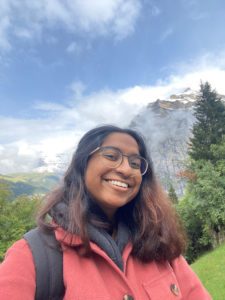 Sathana Muraleetharan
Position: Program Assistant - Global Learning
Hello! I'm Sathana Muraleetharan, a fourth-year student majoring in Political Science with a minor in English, and working toward a certificate of Creative Writing at Glendon. I love long walks, podcasts, biking, and reading/writing fiction. I am beyond thrilled to work with this team, meet more York students, and make deeper ties with this cherished York community.
---

Aneeka Black
Position: Student Lead, International Orientation and Transition
Hi there! My name is Aneeka Black, a 2
nd
Year Undergraduate Psychology student pursuing a Hons. BA in Psychology with a concentration in Counselling Psychology. My passion lies within meeting new people and sharing my experiences whether social or cultural. Some of my favorite things to do are trying new foods, making a variety of ramen dishes, and listening to dancehall music as I am a true Jamaican at heart. During my time as an intern in Barbados though York International's Global Internship program, I gained many valuable skills and experiences that I am eager to share with my peers as we all transition through university. For this reason, I am looking forward to helping others navigate their journey with as much support as possible!
---

Cindy Chen
I'm Cindy— full time fourth year Business Technology Management student, part time self-proclaimed experimenter (and no, not the science kind). I favour sweaters over t-shirts, sour food over sweet ones, and nature over cities. Through multiple co-ops and club experiences, I've learned to lead through influence, share and foster a community of thoughts, and embrace new challenges. I'm also a sucker for where marketing meets technology and all things eco-friendly! Outside of school, you can find me engrossed in a good book, listening to Taylor Swift (aka the music industry), and like the stereotypical Vancouverite, exploring the mountainous trails of BC. Chat with me about all things travel, job recruitment, and how to navigate York as a student
---

Alyana Borras
I am Alyana Borras, a fourth-year Communications and Media Studies student. I have participated in the exchange and internship program offered by York University. Through this, I was able to have the opportunity to be a student at the National University of Singapore and also gain professional experience through my internship in Greece. I am very passionate about travelling and learning about different cultures. I am looking forward to my position because, as a previous outgoing exchange and internship student, I can share my experience in order to encourage other students to participate in the different programs Go Global offers. Not only that, but I am also looking forward to working with the rest of the team.