Shade Fearon
Team
: ISSS
Position
: Student Coordinator, Community Engagement Hello, my name is Shade Fearon, and I am a 3rd year undergraduate student studying Business and Society. I enjoy swimming, reading, music, rollercoasters and trying out new things. I always look forward to discovering all that I am capable of doing, learning from others and seeing just how much I can improve as an individual. Overall, I look forward to being part of the team as we grow, meeting new people and supporting as many students as we can at York University.

Misbah Parkar
Team
: ISSS
Position
: Student Coordinator, Community Engagement My name is Misbah, and my cheeks do not lie! I am a foodie, and I enjoy trying new cuisines. I am an international student raised in Oman, but I was born in Mumbai (India), and now Toronto is home ❤ Am I multicultural yet? I am in my fourth year of Biomedical Science, and I am also minoring in Psychology. I still do not quite know what I want to do in the future career-wise, but I am very interested in studying children with disabilities. Aside from exploring cuisines, I also would want to explore the world someday. I get happy over the littlest things like flowers, and stationery, and when everyone at the office greets me with a smile. I also love cats and all sorts of animals. You will often see me in the office walking around because I love to drop by and say hello to everyone!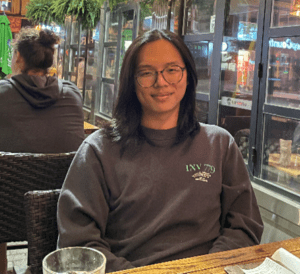 Eugene Ting
Team
: ISSS
Position
: Lead, Global Peer Program Hello everyone, my name is Eugene Ting (he/him), originally from Kuala Lumpur, Malaysia. I spent most of my childhood living in a small fishing village by the beach near the south of Malaysia. I must say, I am more accustomed to outdoor living, nature, and anywhere near the ocean or huge lake like Lake Ontario. When I am not working or studying, I will be out exploring the city if the weather permits. In my downtime, I will listen to indie, soft rock, and Taylor Swift's music catalog #sheisthemusicindustry. I have been in Canada for quite a while, and am currently majoring in Accounting, Commerce program. My current position at York International is Global Peer program Lead, if any of you or your friends are interested in becoming a GPP peer mentor, hit me up!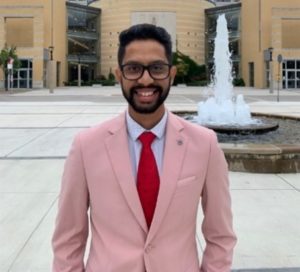 Johan Saldanha
Team
: ISSS
Position
: Student Coordinator, Global Peer Program My name is Johan Saldanha, and I am a fourth year Finance Major. In addition to this, I also work as the Vice President of Finance of New College Council at York University. I enjoy reading, watching movies and TV shows. I also like to produce podcasts and other creative works on the internet. I also have an interest in producing audiobooks some day and working in the publishing industry. I tend to spend every weekend watching Football (Soccer) and Formula 1 and I play Football regularly as well.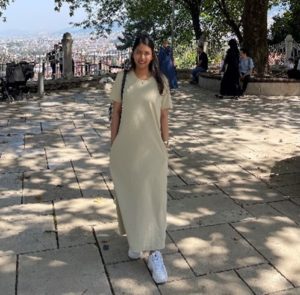 Sharneela Inesa
Team
: ISSS
Position
: Student Coordinator, Global Peer Program Greetings everyone! I am a 3rd-year Economics major. But hold on before you think that I am all about maths and business because I am the complete opposite. Love anything related to true crime cases, podcasts, and desserts. As an international student, always a little homesick but also want to travel to different places. An ambivert at heart that looks like an extrovert. Looking forward to being a part of the YI team and getting to know you all!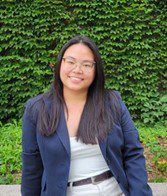 Iris Mamac
Team
: Communications/Marketing
Position
: Student Coordinator, Graphic Design Hello! My name is Iris Mamac, and I'm a one of the Graphic Design and Multimedia Assistant for York International's marketing team. I'm in my 4th year studying Design. I've always enjoyed doing art and being the most tech-savvy person in my family, pursuing design was a perfect balance. On the side, I enjoy exploring and creating projects in 3D modelling, motion design and coding. I love collaborating and learning from different people with different expertise, so I'm excited to work with the marketing team and the entire YI staff. When I'm not attached to my laptop, I try my best to balance being indoors and outdoors. One of my goals for my final year is to visit the Glendon campus before the year ends. Besides nature, I also love trying out different cuisines. So far, I've been to many Korean restaurants, and I love the side dishes. I'm all ears for any new cuisines or Korean restaurant recommendations! As I enjoy my time spent with friends, nature and lots of good food, I love documenting them with my film camera. I love how film captures the moment, and it brings back nostalgic memories once it gets developed. I'm also a stationery addict! I love cute planners, stickers, pens and much more. I enjoy doing calligraphy when I hand write my notes, but I don't do it as often anymore because I'm with my laptop most of the time. There's still so much I'd like to share, but I'll save them for later. I'm thrilled to meet and get to know everyone. I'm looking forward to it!
Ayaan Patel
Team
: Communications/Marketing
Position
: Student Coordinator, Website & Online Content I am Ayaan, I am the website and social media coordinator for YI, my program of study is Computer Security, I was born in India, raised in Uganda, I have also lived in USA and as you can see, currently I live in Canada, I have a strong interest in sports, my main sports include: Badminton, Cricket, Table Tennis, Squash and Tennis. I love working out. Apart from that, the two things I need to survive my day is music and good food.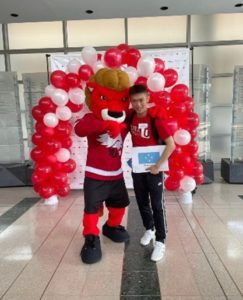 Abram Yang
Team
: ISSS
Position
: Learning Skills Peer- International Student Focus Hello everyone, my name is Abram, 3rd year sociology student from Glendon college. I am proud to say I've been involved with YI in the past two years, and it is one of the most valuable memories of my college years and maybe in life too. By attending and volunteering, and working with YI, I have learned the skills such as teamwork, use of technology, event facilitation, and leadership skills. I still remember three years ago, when I had just started university. I used to avoid all social events because of my lacking confidence, from English being second language, cultural differences to shyness. However, YI has created a positive environment for all international students to constantly improving themselves, and I still remember many seniors and staff from YI that have helped me all along the way. Starting from this semester, I would like to pass this love to the others as well. As for my personal time, I enjoy music, photography, traveling, food, cultural exchange, IT, and technology. And I do play the piano and a bit of vocal singing. And if there is a feast or concert, please sign me up😃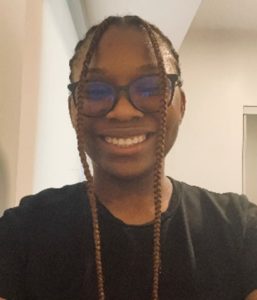 Ariete Achiangia
Team
: ISSS
Position
: Student Coordinator, Welcome & Reception She is an international student from Douala, Cameroon who is excited about starting her third year at York. She is pursuing a degree in Biomedical Science majoring in Biology. Ariete has been part of York International as a volunteer since her 2
nd
year and is currently working at the front desk. She is an Aries, who loves reading and watching Netflix documentaries. Ariete's favorite book genres are Fictional comedy, Sci-fi, Mystery, and Drama but she can read almost anything good. Her favorite authors at the moment are Collen Hover and Bolu Babalola. She has 2 siblings, a brother, and a sister. Her favorite things to eat (apart from anything with chocolate or red velvet) are poulet DG and fettuccine alfredo with shrimp. Ariete loves spring. She loves the start of a new season and the cherry blossoms that signal it. She loves nature blooming after a long winter and the way flowers smell.
Ramsha Kidwai
Team
: ISSS
Position
: Student Coordinator, Welcome & Reception Hello everyone! My name is Ramsha, and I am an aspiring neuropsychologist. I am in my fourth year of the psychology program here at York. I am an Indian that has been born and brought up in Saudi Arabia in the Middle East. My birthday is on the 23
rd
of September, which means I am at the cusp of Libra and Virgo. Aside from marveling at our brains, I love to go for long walks in nature. I also LOVE arcades and escape rooms. In my spare time, I like to get a little creative and do some string art, or if it is more of a Netflix and chill kind of day, then that is what I do. You'll see me at the front desk usually in the mornings and hopefully, my smiling face brings a smile to your face too.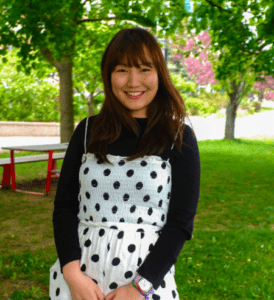 Xiao Song
Team
: Communications/Marketing
Position
: Student Lead, Communications & Marketing My name is Song, and my pronouns are she/her. I was born and raised in Brazil, but I have a Chinese background. I am currently in my fourth year of communications studies major, and I am also doing a certificate in marketing. I started at York International in 2020 as a volunteer and later on, I got hired as student staff. Currently, I am in my third job position at YI being the Student Lead for Marketing and Communications. Aside from my academic and job position facts, I am a cold weather person! and when I say I love cold weather, I really love the cold weather! My ideal weather temperature will be something around 5 Celsius or below. Because of this, I am also a snow fan and I still get fascinated and super excited every time I see snow, even after being in Canada for 3.5 years already. Another fact about me is that I prefer cloudy days rather than sunny days as I find them more inspirational and much more beautiful than sunny days. Those who are close to me or just know me know that I have a hamster named Remi and besides Remi having my entire heart to him, he's also responsible for me having full storage with photos and videos on my phone. To finalize my mini bio, I have a big passion for photography/videography and photo and video edition, and I prefer and enjoy a lot shooting inside the urban, street, and landscape photography genre.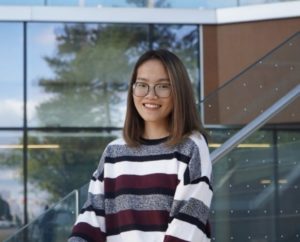 Nguyen (Kate) Phan
Team
: ISSS
Position
: International Student Engagement Lead Hi everyone, my name is Kate Phan, I am an international student from Vietnam and I'm going to my third year pursuing the Bachelor or Commerce in a minor of Accounting. Travelling is my favourite hobby because I get to learn about other country's cultures, try different traditional cuisines and learn more about their languages. Therefore, I am so excited to be part of York International as the International Student Engagement Lead for this academic year 2022/2023. I can't wait to connect with all York International students; if you have any questions regarding preparation for immigration, university life, how to get involved or even where to find the best Pho; feel free to contact me!!!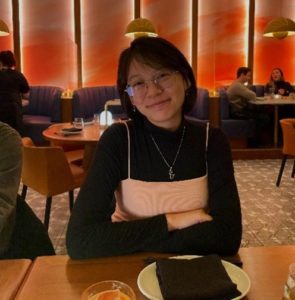 Evelyn Ting
Team
: Communications/Marketing
Position
: Student Coordinator, Social Media & Online Content My name is Evelyn Ting. I am currently a third-year undergraduate Psychology student. This is my first time joining the YI team and my position is Social Media, Online Content & Website. I am from Malaysia, a multiracial country which made me a multilingual (Mandarin, English, Malay) person as I get to discover diverse cultures since I was young. Highly recommend everyone to visit Malaysia when you get the chance because the food is amazing. I have long lists when it comes to my interests, I love taking walks in nature and reading because it really refreshes my mind. At the same time, I am also really interested in Korean cultures such as food, and K-pop, especially a big fan of BTS, Kdramas, etc. I am recently discovering Japanese culture as well. I have been passionate about editing videos since high school!! This is basic information about me. Looking forward to working with the team!!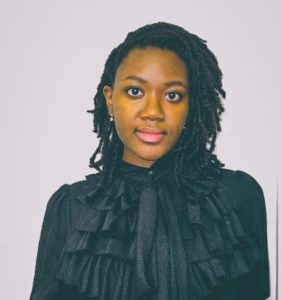 Zipporah Davis
Team
: ISSS
Position
: Student Coordinator, International Student Engagement
Program of Study:
Political Science and History
Languages:
English, some French
Year:
4 Salut!
My name is Zipporah and I'm a fourth-year political science major with a minor in history. I come from south of the border (USA) and you can usually find me asking for directions around this huge metropolis we call Keele. I'm a Glendonite through and through (si tu me vois sur le campus, dis "salut!"). Some of my hobbies include reading, catching up with the news, passionately "discussing" politics with my peers, working at community events, writing, and—on some occasions—practicing the violin.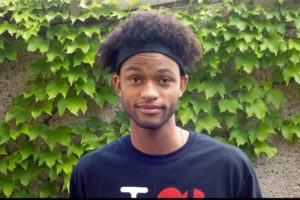 Dakarai Ndoro
Team: ISSS Position: Student Coordinator, International Student Engagement Hello everyone! I am a fifth-year international student studying financial and business Economics at York University. I am from Zimbabwe and was born in Johannesburg, South Africa. I really enjoy topics such as business, economics and history and have interests in art, fashion, music and travelling. I am involved with the international student association at York and Model United Nations, York. I try to live my life based on two things, the first is that you cannot change the world unless you understand it first. So, listen and understand before you act. The second is a quote by Nelson Mandela "There is no passion to be found playing small in settling for a life that is less than the one you are capable of living", with this it inspires me to live life to the fullest and always try to do the best in the situations I am put in while always being my authentic self.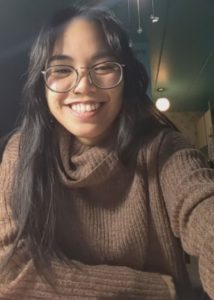 Nia Padua
Team
: Communications/Marketing
Position
: Student Coordinator, Graphic Design Hello! I'm Nia, like Niagara Falls! I am a third-year domestic Design student here at York University. I'm currently one of the Graphic Design and Content Creators for the marketing team at York International. I was born in Canada and I've lived here all of my life but both of my parents are from the Philippines. I enjoy anything related to art and creativity like music, film, books and video games. I'm often taking a bunch of inspiration from the movies and video games that I like to watch and try to incorporate that into my work. Recently, I've been interested in a lot of horror, thriller, and psychological themed podcasts and movies. I personally don't get frightened easily so they're a lot of fun to watch and analyze visually but also in a narrative sense.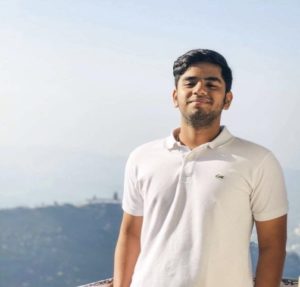 Manav Sharma
Team
: ISSS
Position
: Student Coordinator, Welcome & Reception Hello, My name is Manav Sharma. Currently, I am pursuing an Arts degree with a computer science stream from York University. Additionally, I completed an International Baccalaureate program at the Indus International School Bangalore. There I majored in Business Management and Economics, Topics like digital marketing and data analysis ignited my passion for pursuing Computer Science. "Don't believe what your eyes are telling you. All they show is a limitation. Look with your understanding. Find out what you already know, and you will see the way to fly." (Richard Bach from the book Jonathan Livingston seagull). This quote has been integral in helping me soar above the skies to become a successful entrepreneur while doing good for society. This quote defines me as a person who does not believe in limitations and overcomes every obstacle that comes my way toward my ultimate goal because obstacles are nothing but the small steps on a long ladder of succeeding in life.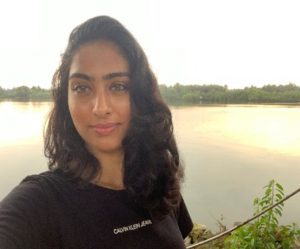 Micol D'Souza
Team
: Global Learning
Position
: Student Success Mentor My name is Micol Dsouza and I'm the Special Projects Assistant student staff at York International. I'm currently in my final year studying Financial and Business Economics and I hope to one day work in research and for the government. I love to dance and try out different cuisines. My one major accomplishment this year was making lemonade when life was throwing lemons at me. My goal is to serve and protect my community and my core value is to live life prudently, justly and in fortitude.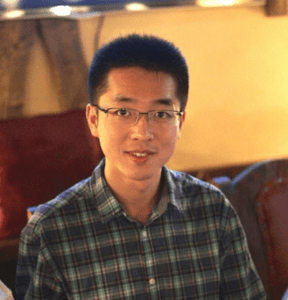 Chenyang Yue
Team
: Global Learning
Position
: Student Success Mentor Hello! My name is Chenyang, and I am currently a fourth-year Biology student. I was born and raised in China, and now Canada is my new home. In my free time, I like getting involved in biomedical research and giving back to the York community. You can often find me working in the lab or volunteering on campus. My other interests include watching movies, reading, and soccer. I am very excited to join the Global Learning team, and will always be ready to learn from everyone at York International!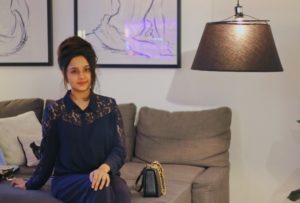 Rumaisa Nawar
Team
: Global Learning
Position
: Student Success Mentor My name is ­Rumaisa Nawar and I'm a Student Success Mentor for the Global Learning team at York International. I'm currently in my 3rd year studying Biomedical Science and I hope to one day give back to the Health sector! I am passionate about learning new skills, baking, painting and creating videos for my YouTube channel. I also love spending time with my cat, Raffaello.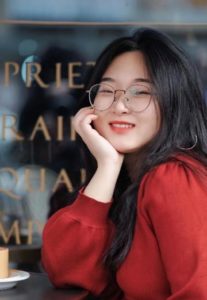 Xinyue (Iris) Wang
Team
: Global Learning
Position
: Special Projects Assistant: SDGs in Action Program and Las Nubes EcoCampus Professional digital creator and photographer. Left my homeland China at the age of 16, I came to Canada on my own and finished high school, completed a two-year Tourism Marketing and Product Develop program at Georgian College, and worked in Living Water Resorts' marketing team for 3 years in the past few years. From my career journey, I have developed and analyzed the customer buying journeys, lifecycle marketing strategies including traditional and digital marketing methods proactively to support marketing & business goals of 13 on-site resort outlets. Till now, I am still committed to expanding my knowledge in my career and other interesting endeavors. (Fun fact: I have a boat license but still have not driven one yet)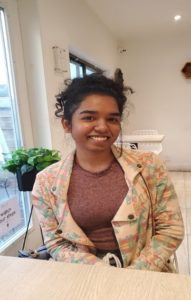 Anusha Narraidoo
Team
: Global Learning
Position
: Student Success Mentor Hi! I'm Anusha and I joined the York International team as a (Bilingual) Student Success Mentor student staff for the Global Learning team. As a 4th-year Computer Science major, I am pursuing a career as a data analyst or software engineer. Some of my hobbies include reading, digital art and building apps - currently working on a map app. I am also always up for a bubble tea break. I am eager to put my skills to use and gain hands-on job experience to further my career and help others. I strive to push past my comfort zone for new experiences and to grow as an individual to be a better version of myself.