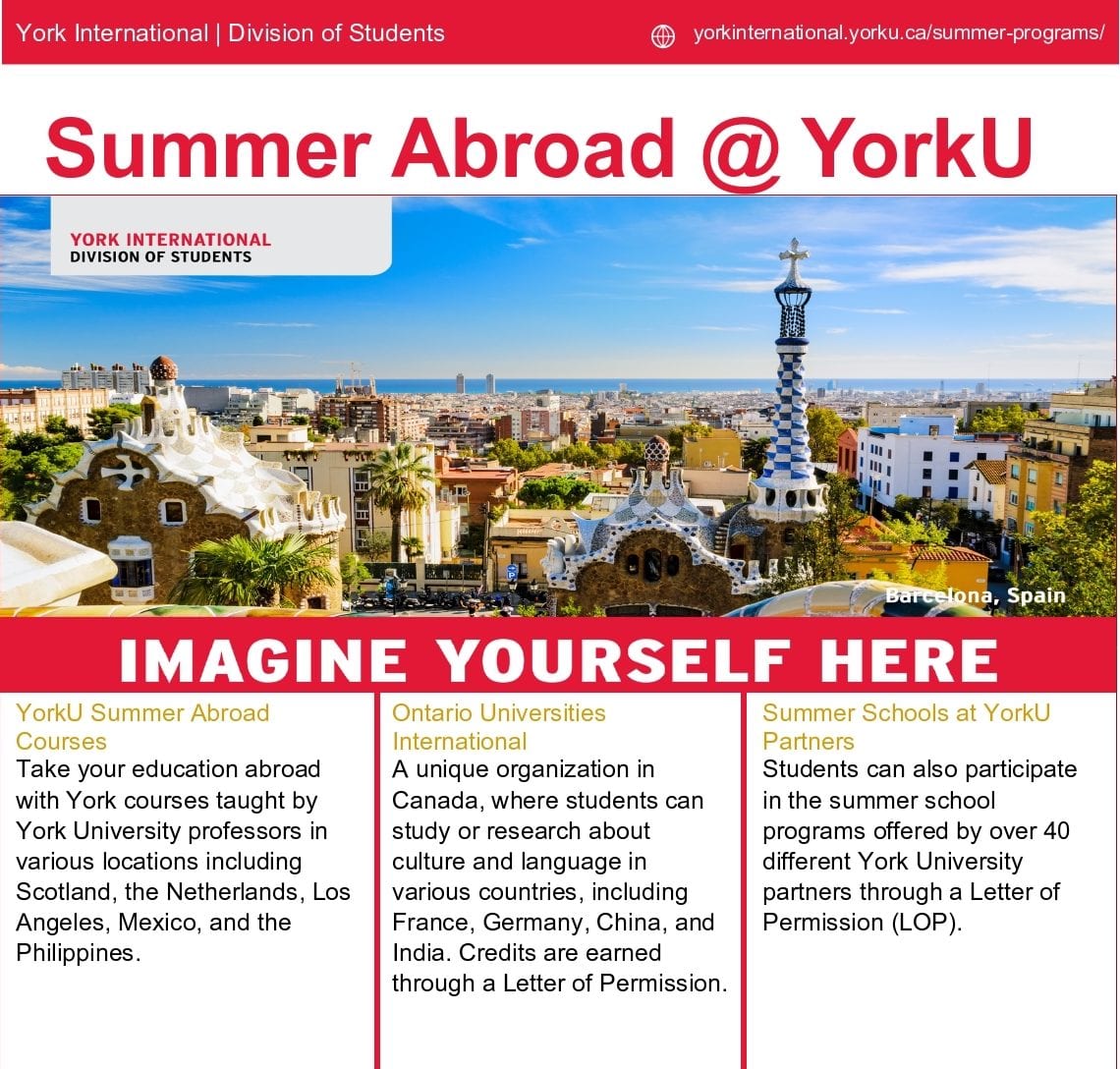 Summer Language and Culture Programs through the Ontario Universities International (OUI) Summer Programs: China, France, Germany, and India
York Summer Abroad Courses organized/delivered by York Faculties with the support of  York International (i.e. Las Nubes in Costa Rica, THEA 3000, etc.)
Summer Schools at York Partner Universities: Courses taught by partners of York University
For more information, please register for an information session or webinar. 
Other specific queries can be made to:
Marierose Talla
Go Global Projects Assistant, York International
yuabroad@yorku.ca