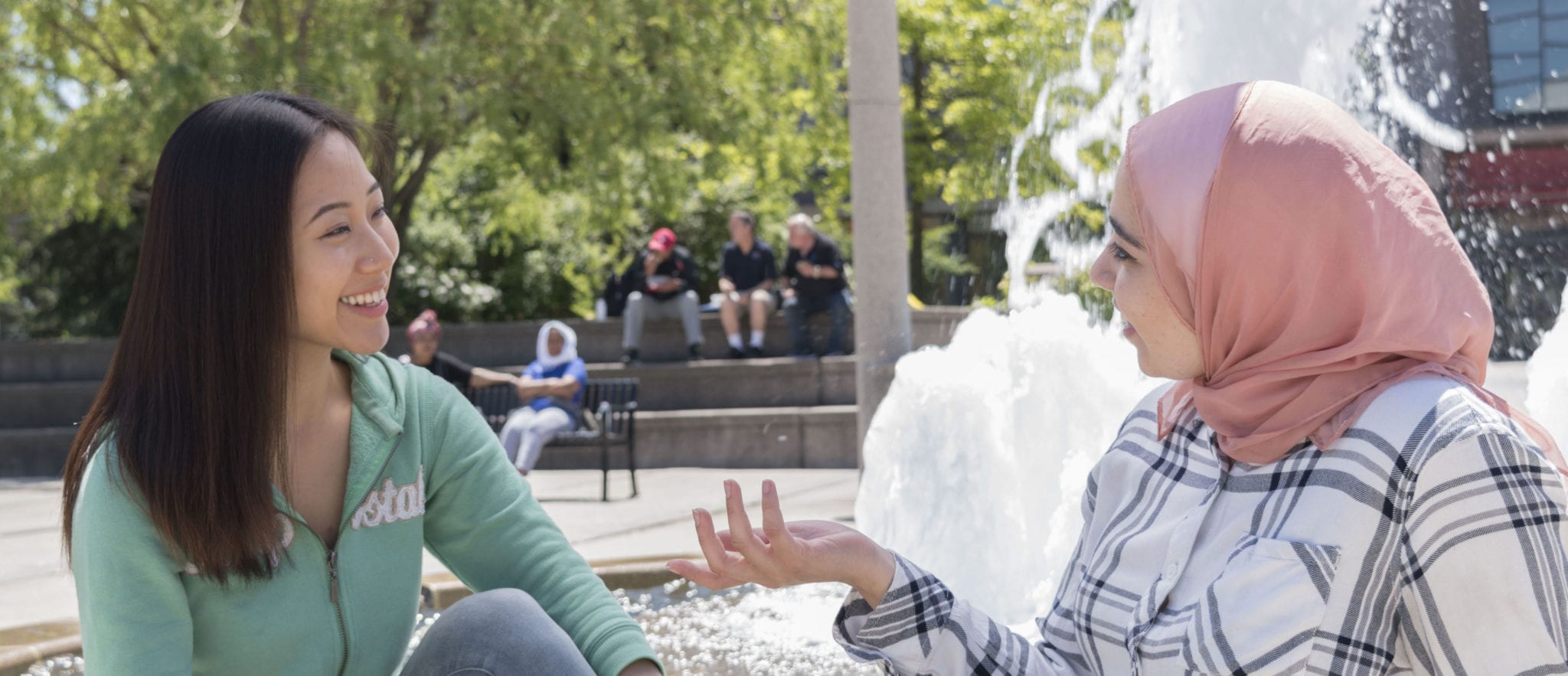 Mental Health from an International Student's Perspective
The international student perspective brings new challenges and difficulties to managing mental health. As a result, York International has launched a mental health awareness platform to address the challenges and barriers that international students face. For more information about mental health support for international students, visit the
YIFeel page. 
Campus Resources
There are a variety of campus resources for medical care, counselling, equity, learning, and accessibility & support services available to all York Students. York's Mental Health & Wellness team has compiled a list of these resources complete with information on location, hours, and services offered. To find out more, follow
this link
. The following are some of the resources available on campus:
Immediate Support and Hotlines
On-Campus York Security
+1-416-736-5333 or extension 33333 from a York Campus Phone
Crisis or Emergencies
Calling from within Canada: 9-1-1
Calling from outside of Canada: +1-416-808-2222
Multilingual Distress Lines
Mandarin & Cantonese
416-920-0497
Hindi, Urdu & Punjabi
905-459-7777 ext. 2
Spanish
905-459-7777 ext. 3
Portuguese
905-459-7777 ext. 4
Good2Talk Helpline
Good2Talk provides professional counselling and referral services on information on mental health, addictions, and well-being for post-secondary students. This service is available in Ontario 24/7 and 365 days a year in both French and English.
Call 1.866.925.5454 or connect through 2-1-1 or www.good2talk.ca
keep.meSAFE
For York students outside of Ontario, please contact keep.meSAFE at 1-844-451-9700.
University life is super exciting but can also be stressful — especially during a global pandemic. Even more so, if you aren't in the same country as your university. To better support international and out-of-province students, York University has partnered with the keep.meSAFE Student Support Program (SSP) to offer a host of resources, including:

Confidential support to students at no cost through the My SSP App.
24/7 real-time support via chat and telephone available anywhere in the world.
Access to real-time and appointment-based counselling support in multiple languages by native speakers.
Self-help resources available via the My SSP App on managing finances, mental health and wellbeing, building healthy habits, productivity and more.
My SSP App language options in English, French, Spanish, Mandarin and Cantonese.
Call 1.844.451.9700 or connect through https://www.keepmesafe.org/