Alumni Profile: Chenyang Yue
By Elaine Smith
With his medical degree from China in hand, Chenyang Yue immigrated to Canada and returned to university to prepare himself for a career in the Canadian health-care sector. He has recently earned an honours BSc in biology from York and is looking at professional school options, such as medicine or dentistry.
"I'm applying to medical school with dentistry as my backup," Yue says. "I want to work in the health-care sector and I'm open to various pathways."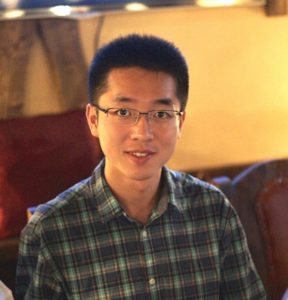 Canada was Yue's country of choice for pursuing his education because of Norman Bethune, a Canadian surgeon who worked there in the 1930s, treating soldiers and civilians during the Sino-Japanese War. His efforts drew praise from leader Mao Zedong in the form of an essay that immortalized the doctor after his death in 1939.
"I grew up knowing Dr. Norman Bethune as a hero, which is why as a doctor, I felt a deep calling to come to Canada, the place where his remarkable legacy was forged," Yue said. "It is also a multicultural, diverse society and York University, in particular, has a diverse environment. I thought it would give me a broader perspective, and I wanted to be part of an institution that honoured Bethune's legacy as a member of Bethune College."
Yue's major medical interest is in oncology and he has had the opportunity to do cancer research in Dr. Chun Peng's lab at York, publishing papers with her team and his research group in China.
Once he arrived at York, Yue lived with family friends in Mississauga, making for a long commute and little opportunity to meet fellow students, especially once the pandemic lockdown began. He found that getting involved at York made all the difference. He obtained a work-study job with York International and assisted the team that organizes and supports student exchange programs. Being bilingual was a real benefit, because Yue was able to speak to international students from China in their native tongue.
"I wanted to use my experience to help other students and a second language helps," Yue said. "I helped international students solve problems and told them about resources available at York. I also assisted with administration, promotion and social media."
Yue also joined campus organizations. He was a science student ambassador for the Faculty of Science, doing community outreach to high school students and their parents. As a peer mentor, he helped first-year students deal with academic and non-academic issues, and as one of the Global Leaders for the Faculty of Science, he helped the faculty to internationalize its programs and met with delegates from partner institutions. Off campus, Yue volunteered at nearby Humber River Hospital.
This summer, Yue's commitment to making a meaningful impact in healthcare continues as he remains an active volunteer at the hospital, which further solidifies his passion for serving the community and making a positive difference in people's lives.
"If I can give back to the community and help people, that is my goal," Yue said.