---
While we have gained new insights and perspectives in navigating the opportunities and challenges in educating global citizens, how can we systemically incorporate this new knowledge into higher education practice in suitable ways to enhance the student and scholar experience without compromising our commitment to sustainability?
After the inaugural conference in 2021, with international education scholars, mobility professionals, policymakers, sustainability experts, representatives from international development and UN organizations, as well as industry from Africa, the Americas, Asia, and Europe participating, the SOTG 2022 will engage new voices, partners and stakeholders in creative dialogue formats to further enrich the discussion on sustainable and inclusive internationalization in higher education.
 The SOTG 2022 will feature inclusive, innovative, and interactive formats and facilitate participation of international education stakeholders from most time zones and world regions following our joint commitment to the Toronto Declaration.
---
Main Themes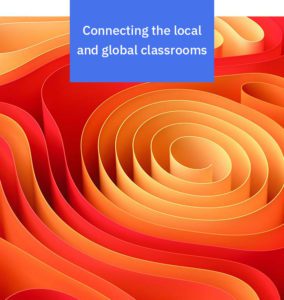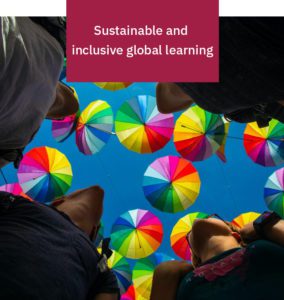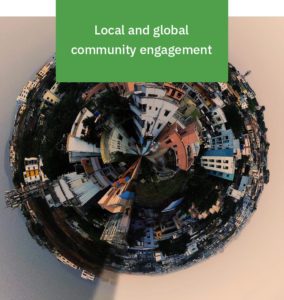 ---
Conference Objectives
Initiate a discussion with global perspectives on international education and sustainability (post COVID-19) by bringing together mobility experts and coordinators responsible for international services and exchange programs, as well as experts in Education for Sustainable Development (ESD) and Global Citizenship Education (GCED) with policymakers and other practitioners
Develop a Toronto 2022 York Declaration on responsible mobility in higher education: while recognizing the importance of international student and research mobility, higher education carries a responsibility to understand their impact in contexts of addressing both globalization and sustainability
Contribute to the future of international education and sustainability in a new era of global uncertainties (post COVID-19)
Bring forward international mobility discussions beyond student exchange to include innovative and inclusive global learning models and pedagogies whilst sharing a Canadian perspective(s) on internationalization and mobility
Develop a strategy for ongoing networking and sharing in research and capacity building within the field that will extend well beyond the Conference
---
Sustainable on the Go Initiative
The 2022 Virtual Conference on Sustainable and Inclusive Internationalization is an element of a bigger York University project - the Sustainable On The Go (SOTG) Initiative. Funded by the Academic Innovation Fund, SOTG seeks to address student and scholar mobility in a responsible manner with aim to contribute to UN Sustainable Development Goals and incorporating the principles of inclusivity and innovation. It will offer proactive, collaborative, engaging, and educational approach for student mobility programs through combining international, experiential, and sustainability aspects while reimagining the university's mobility programs.
York University is a leading international teaching and research university in Canada, and a driving force for positive change. In 2020, York University launched a new University Academic Plan (UAP) 2020-2025 titled "Building a Better Future: York University Academic Plan 2020-2025," serves as a blueprint for action, positioning York University as an agent of positive change in a world facing a convergence of unprecedented trials from climate change, a global pandemic, racism and xenophobia, poverty and inequality. https://www.yorku.ca/uap2020-25/
"Advancing the Sustainable Development Goals. In the spirit of coming together, the York community has expressed a strong desire to bring our unique capacities to bear on some of the most urgent issues facing the planet, from climate change to inequality to truth and reconciliation to forced migration, among others. Over the next five years, we will challenge ourselves as a University to deepen our collective contributions to the United Nations' seventeen Sustainable Development Goals (SDGs). The York University SDG Challenge will invite participation from all interested members of our community. York is already recognized globally for our excellence in SDG-relevant research, education, innovation, and civic action. The SDG Challenge will further elevate our engagement and project our distinctive ethos as a community of changemakers. Additional details are provided in the final section of the Plan." (page 3, UAP 2020-25)
---

---
Contacts
Mario Guerrero
Special Projects Officer