By Elaine Smith
Rosa McDonnell, an anthropology major at the University of Manchester in England, accepted a Mitacs Globalink Research Internship (GRI) at York University this summer as a way of getting insight into her career options.
Speaking informally at a Mitacs-York International event on July 25, designed to celebrate all the GRI interns and offer them insights into possible career choices, McDonnell said, "There's no clear career path in anthropology, and I was curious about academia."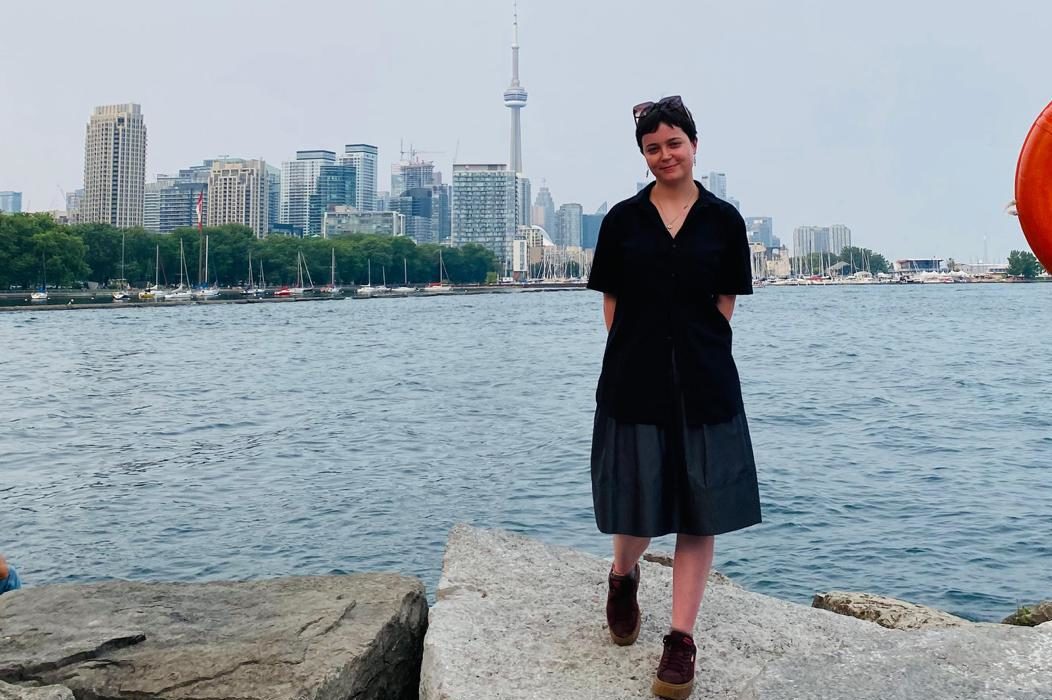 Although she hasn't made any firm decisions, she is enjoying her internship with Jessica Vorstermans in the Faculty of Health, an assistant professor in the critical disability studies program. Vorstermans is exploring L'Arche, the international federation of non-profit organizations that supports communities where people with and without intellectual disabilities live and work together; how the organization coped with the unsavoury revelations about its founder; and how it is finding its way forward in the aftermath.
"The research project is at the very early stages," said McDonnell, who has acquired new skills by doing a literature review and creating an annotated bibliography and is enjoying the entire experience.
"I get to explore the city and contribute to research," she said. "One of the highlights is meeting all the Mitacs interns from different places and hearing about their projects. There are so many options I never knew existed."
Mitacs is a not-for-profit national research organization that, in partnership with Canadian academia, private industry and government, operates research and training programs in fields related to industrial and social innovation.
Each summer, Mitacs' competitive Globalink Research Internship brings international undergraduates to Canada to do 12-week research internships under the supervision of academics in various fields; York has been participating since 2011. York's program has seen the numbers of both participating faculty and students grow over the past five years.
These students – world-class undergraduate research talent -- apply for specific research projects and are chosen by faculty members at York eager to work with promising young researchers; they receive a stipend to support them during the internship. The GRI students work under the International Visiting Research Trainee (IVRT) Program, overseen by York International and available to any York faculty member wishing to host a student researcher from abroad
This year, York University is hosting one of its largest cohort of more than 50 GRI students who are working with 25 York professors from six faculties and two schools. The students hail from 11 different countries: Brazil, Chile, China, Colombia, France, Hong Kong, India, Mexico, Tunisia, Ukraine, and the United Kingdom. Their projects include writing software to enable a robot to conduct long-duration autonomous tasks on the water; exploring the application of artificial intelligence, machine learning and GIS to climate change research, extreme weather analysis and data visualization; and creating a digital database and research website of biographical accounts of individuals born in Africa from the 16th to the 19th centuries.
"Through Mitacs, students gain excellent research experience and receive a stipend to support themselves while in Canada and the faculty obtain talented, eager research assistance at no cost to them," said Rachel Sung, Mitacs senior advisor, business development. "It's a win-win opportunity."
Christo El Morr, an associate professor of health informatics, agrees. He is working with two Mitacs interns this summer, the third time he has engaged with the program after finding that the model works well.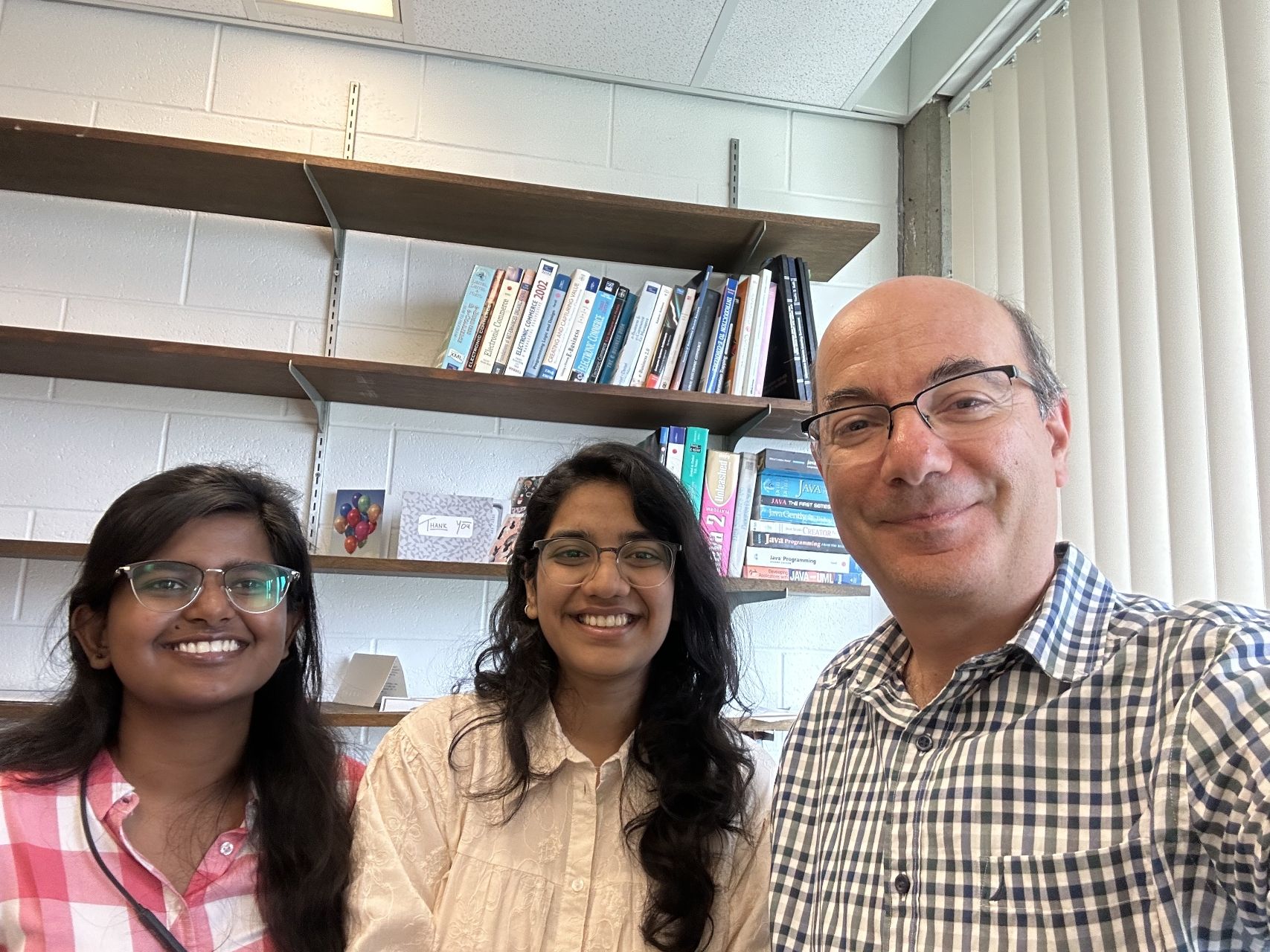 "I have a problem to solve and MITACS gives me access to people to work with on it," El Morr said. "The interns gain experience by working in a team to do research and development."
The current pair of MITACS interns -- Bhawna Kumari and Nidhi Goyal from the India Institute of Technology, Kharagpur -- are working with data about the impacts of COVID-19 on health-care workers to determine which factors can predict their perceived mental health and life stress.
"It's a good opportunity for them," said El Morr. "Beyond working with data, they are also learning how to write, present and publish. It's an enjoyable experience for me, too, because I like teaching and mentoring."
The internships also showcase Canada and the study, research and career opportunities available here. Jiayin Chen came from China for her Mitacs internship (Diversification and Classification of Higher Education: An Exploration of State, Market, and Institutional Forces) at York in 2019 and fell in love with Toronto. After the pandemic, she returned to earn a master's degree in biostatistics and currently works as a data analyst here for Thermo Fisher Scientific, a pharmaceutical company.
"Being at York changed my whole direction," she said. "I originally wanted to study in the United Kingdom, but I decided I loved Toronto and have applied for my permanent residency."
Woo Kim, director of international and student scholar services for York International, lauded Mitacs, saying, "York University's participation in Mitacs GRI is consistent with the University's new Internationalization and Global Engagement Strategy, and it also helps promote York as a research and graduate studies destination for international students."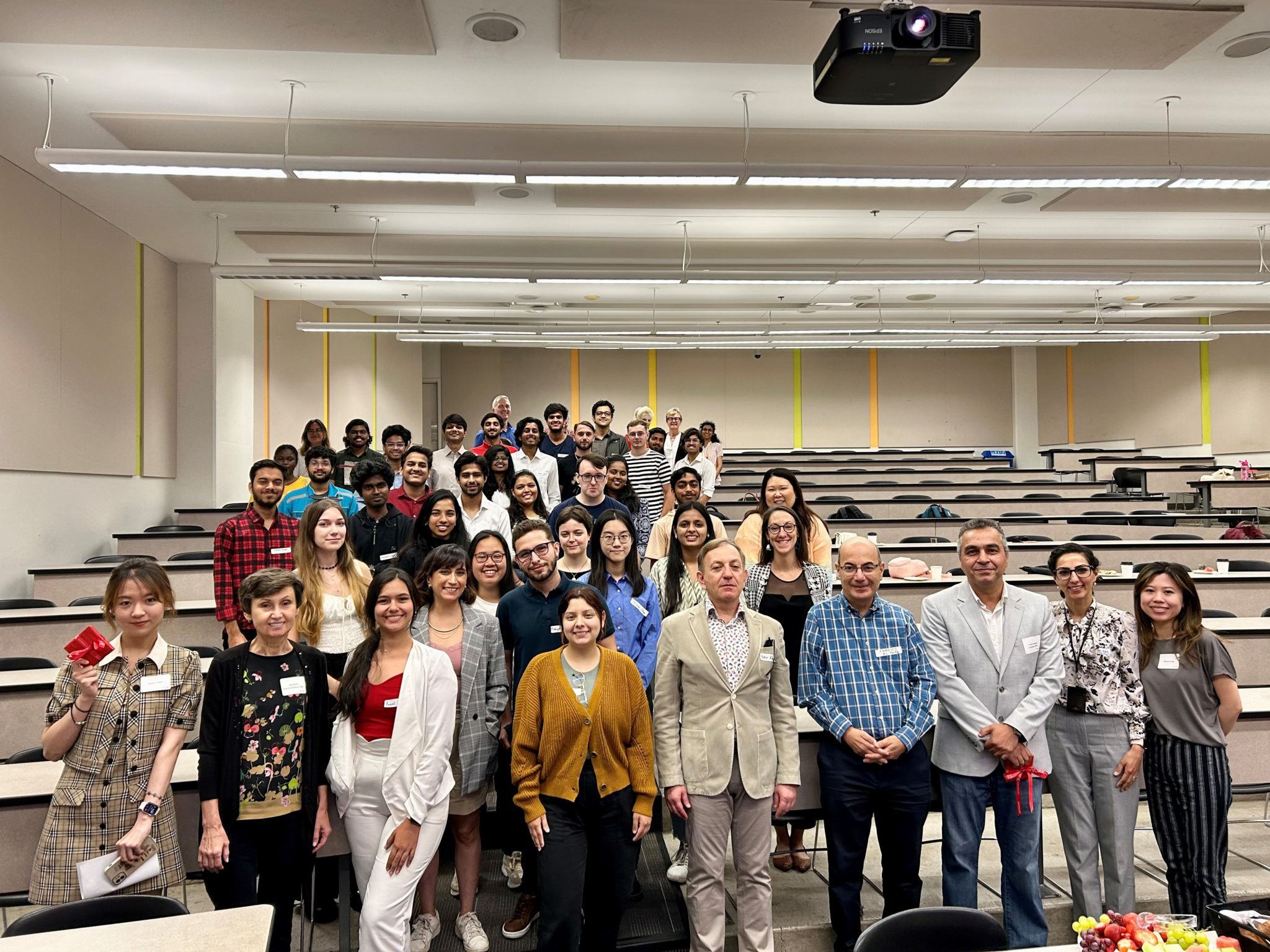 Mitacs offers a variety of research opportunities for students and faculty. For more information, please contact Rachel Sung, sungr@yorku.ca.