If you are a new international student, or an upper-year student who wants to help new international students and have fun at the same time, York International's Global Peer Program is for you!
New student registration for the Winter 2017 Global Peer Program is now open.  If you would like to participate, please register by clicking on the link below.
Please email any questions about the program to peerlead@yorku.ca.
What is the Peer Program?
The International Student Peer Program supports new international students during their transition to life in Toronto and at York University by connecting them with upper- year students called Peer Supporters.
Because Peer Supporters have firsthand experience with the questions, anxiety, and culture-shock that accompanies being a new international student, they are able to offer support and information about student life at York University and day-to-day life in Toronto and Canada.  Peer Supporters are current international students or domestic students with international experience, who have made themselves available – in person and online – to new international students.
Additionally, throughout the academic year International Peer Program participants will be invited to participate in activities organized by York International that will allow them to build a strong community of friends from throughout the world.
Sign Up for York International's Peer Program:
New International Students, sign up for York International's Peer Program!
Begin your life in Canada and at York as a part of a strong, diverse, and fun community of international students!
Through York International's Peer Program, upper-year international students called peer supporters are available to help you with any questions you may have about life at York University, Toronto, and Canada.
Starting a new journey to a new country can be a difficult transition, but we are here to help you overcome any obstacles and make your time here at York a comfortable one. We have a vast number of peer supporters who are willing, capable and resourceful.
Our team of volunteers are up to date with information and will provide you with all the help you need to have a great experience at York University. We are here to help you make the connections you need to succeed and can be the catalyst for lifelong friendships. Join the peer program and become a part of the international student community at York.
The International Student Peer Program in three steps:
Match to an International Student Peer Supporter:The process begins by assigning you to a peer supporters before your arrival to YorkU.  Student peer profiles will be posted on York International's website by the second week of August. Overseas new international students could contact their peers via email, Facebook, etc.
Meet & Greet:Upon arrival you will be assigned to a new peer supporter at your International Student Orientation. In addition, a special International Student Peer Program Meet & Greet event will be scheduled in the 3rd week of September for all the new international students and student peers to gather and learn about the program.
Friendship & Support:Throughout the academic year, you will regularly communicate and touch base with your peer supporter who will assist you in your transition and engage you to our vibrant campus community.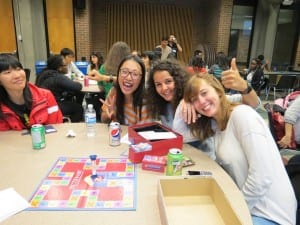 New international students can register here.
Volunteer with York international - Become an International Student Peer Supporter
The International Student Peer Program creates a home away from home for new international students. By joining this program, upper year domestic and international students will assist students new to Canada with their first year transition in a new place. Being a peer supporter mean's helping them understand the cross-cultural experience that takes place, providing them with information, referring them to on campus resources and most importantly, making connections.
By making connections, students will be able to be more successful in their academic year's at York University, as well as creating lifelong friendships that transcend boundaries. Join the peer program and become part of the international experience at York University.
Each student peer will be assigned to 3-5 new international students to assist their transition in their first year to the University.  The role of a student peer includes three parts:
Greet and meet new international students (minimum 3 times each term).
Assist in international event planning and facilitation (minimum 3 events per term).
Participate and engage new international students in different international events and activities on- and off- campus including different international student workshops, social activities and trips to Niagara Falls, Montreal, Snow Tubing, etc.
Registration for 2016-17 Peer Program is now open. Please click here to register.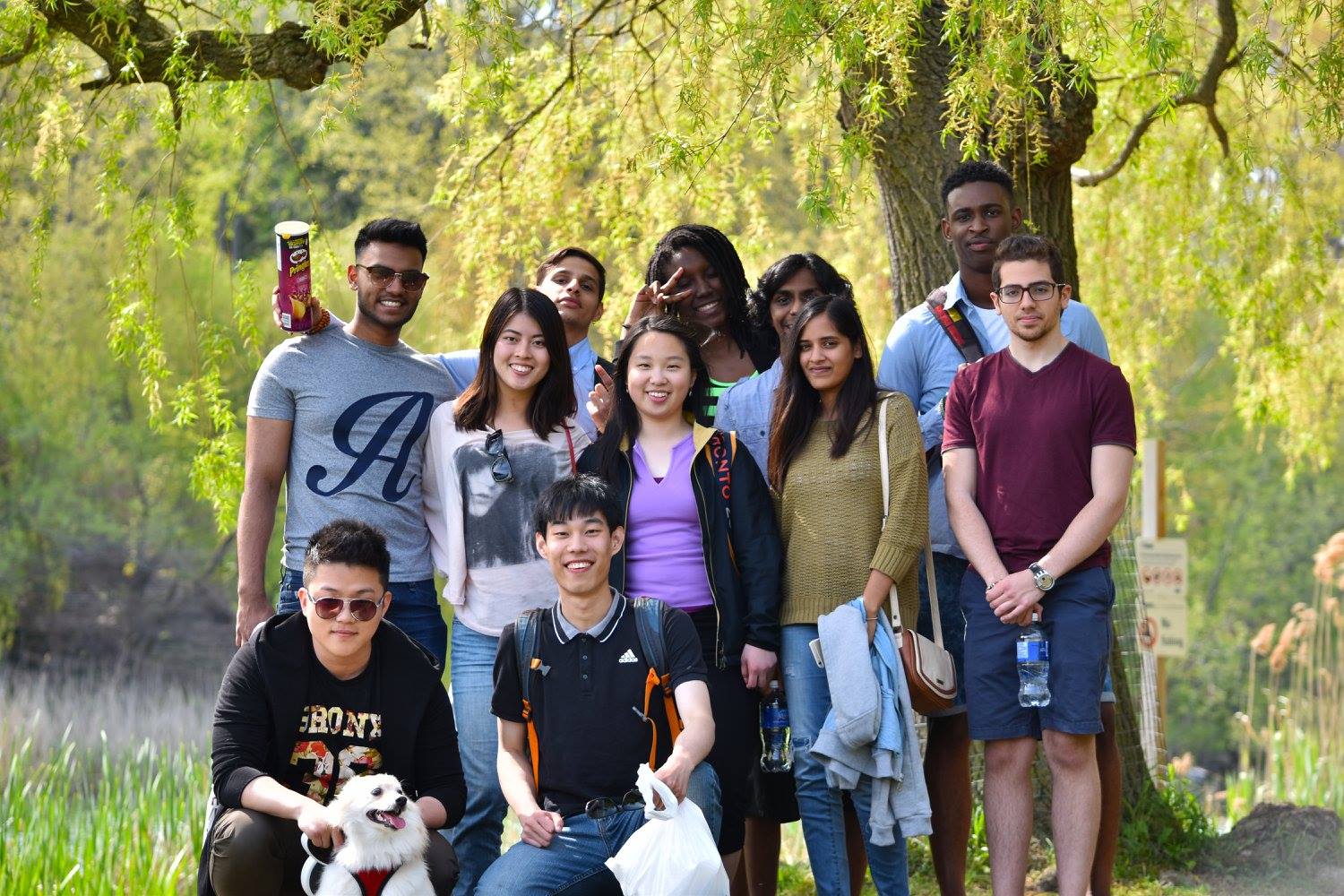 After You Have Registered:
After each meting of a Peer Team (will all members or some), the Peer Supporters must provide us with some information about your Peer Team activity by
completing this brief form
.