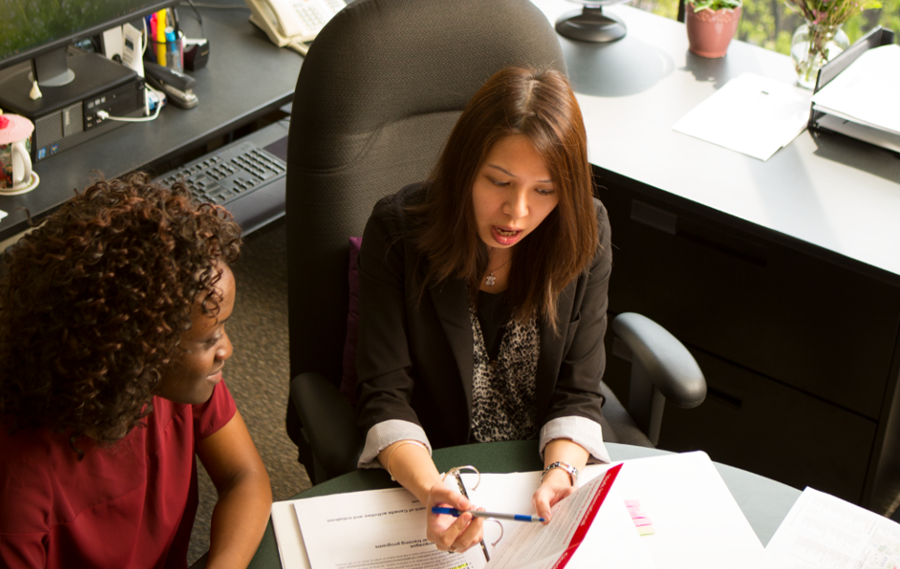 Advising for international students studying at York is available through York International. Our advisor can assist you with your questions on matters of immigration including study permit, work permit, visas, permanent residence etc.
International Student Advising is available in person, by phone or by email.
To serve you better, York International is introducing new and additional advising sessions to accommodate more international students. Starting September 18th, 2017, new advising schedule is as below.
In Person Advising:
Monday
Tuesday
Wednesday
Thursday
Friday
10am - 1pm
 Group Drop-in
 Group Drop-in
2pm - 4pm
Individual
Drop-in
 Individual
Drop-in
Individual
Drop-in
Individual
Drop-in
Individual Drop-in Sessions are available between 2pm-4pm Monday to Thursday to assist students with individual questions. Each student has a maximum of 15 minutes for their questions.
Group Drop-in Sessions are available between 10am-1pm from Tuesday to Thursday to answer students' questions in a small group setting. Each group session accepts a maximum 4 students. Students wishing to participate in group advising sessions must acknowledge and agree with the following:
Personal information may be shared with other students
Interruptions may occur during the session
The time allocated to individual students may be limited
*Extra Advising Sessions aim to provide additional advising services to students. These sessions are confirmed on a monthly basis taking into consideration of students' need.
Location: York International, 200 York Lanes (2nd Floor)
Other Advising Opportunities:
Students can access advising services via the following opportunities:
Email: iadvisor@yorku.ca
Phone: 416-736-5177
Website: http://yorkinternational.yorku.ca/
Workshops &Webinars: http://yorkinternational.yorku.ca/calendar/