Instructor: Professor Caridad Silva: csilva@glendon.yorku.ca
Prerequisites? GL/AP SP 2000
Glendon Course Dates: May 5 - June 11, 2020
Course Abroad Dates: June 15-26, 2020
Open to Non-Majors? Yes
Program Coordinator: Professor Jerzy Kowal (jkowal@glendon.yorku.ca)
Course Overview
SP 3100, as the last required language course, has been designed to help Glendon and Keele students develop the necessary linguistic precision (grammatical, lexical, phonetical, and especially pragmatic) while optimizing their strategies to effectively communicate in Spanish (oral and written language).
The course content is organized around functional, grammatical. lexico-semantic, sociocultural, pragmatic, and phonetic aspects of the language.Students in this course learn Spanish with the communicative approach during the Glendon component of the course, and then, while in Taxco, they are also offered an opportunity to enhance their Spanish with the tasked-based approach while participating in a variety of activities designed by the host institution.
Program Highlights:
Spend the first 6 weeks of the course at Glendon preparing for the intensive 2 weeks in Taxco, Mexico
Immerse yourself in the beautiful Mexican culture through

Cultural activities and meals
Excursions
City and museum tours
Volunteerism
See the SP 3100 Schedule 2020
Program fee: CAD $2100 - $2300
Includes:

Accommodation
Excursions/Field activities
Welcome Reception
guard.me® Health Insurance

Not Included

Airfare to and from the Mexico
Tuition fee (payable to York University)
Any personal expenses
*Subject to change, program fees will depend on the final number of participants
Financial support 
All participants of this course will receive the York International Mobility Award (YIMA) upon completion of the Pre-Departure Training and Travel Risk Requirements.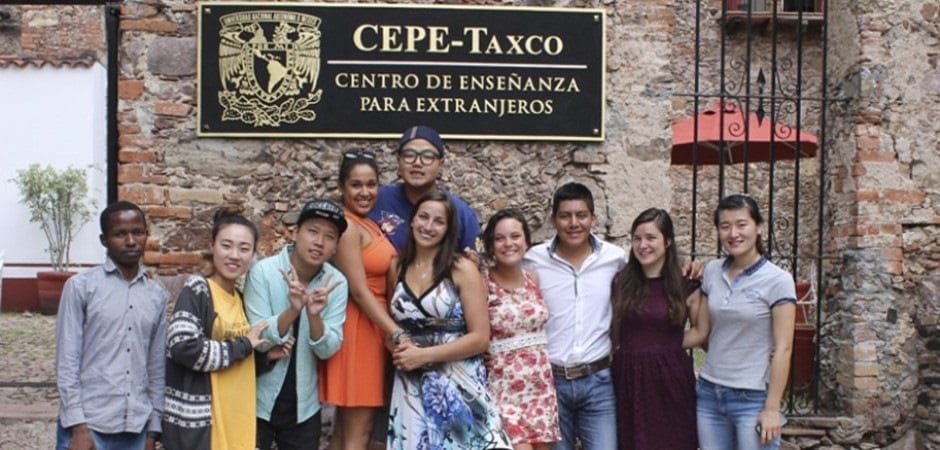 Expression of Interest
This is a summer abroad course. Open to non-majors by permission of the course director, Professor Jerzy Kowal. Participants outside the major must demonstrate B2 proficiency in Spanish.
Deposits and Deadlines 
To secure a spot in this course, you'll need to submit a non-refundable deposit of
$500 to York International
(Located in 200 York Lanes, Mon-Fri 9am-4pm).
Deposit ($500): March 28, 2020
Outstanding program fee: April 6, 2020
PLEASE NOTE: We only accept Visa, Mastercard, and debit. No cash or cheques.
Pre-Departure Training and Risk Management Information Session
Attending a Pre-Departure Session is mandatory for all YorkU students participating in the GL/SP 3100 Advanced Spanish. York International provides pre-departure training to York students who are scheduled to participate in global learning programs (exchange, internships and other short-term programs).
Content covered at Pre-Departure Sessions include:
Travel preparations (research about destination, flight, accommodation arrangements)
Risk Management (waiver, emergency contact card, Registration of Canadians abroad)
guard.me® Insurance
Funding and Finances
Inter-cultural awareness
York Students traveling abroad for international programs are required to purchase guard.me® insurance.To ensure safety and well-being of York students traveling abroad, York University has developed a partnership with guard.me® Insurance. It provides comprehensive insurance coverage and benefits that are in the best interest of the students and the university at-large. Guard.me® covers medical, emergency, evacuation, and 3rd party liability, among others. Please read the guard.me® benefit summary for more information. Students must register directly with guard.me®.
More information on registration will be outlined in the link below.
http://yorkinternational.yorku.ca/go-global/pre-
departure-training-and-risk-management/
Please continue to check in for more information about Summer 2020.
For further information, please contact:
Marierose Talla
Go Global Project Assistant, York International
yuabroad@yorku.ca