| | |
| --- | --- |
| Instructor: Dr. Willem Maas maas@yorku.ca | Prerequisites? None |
| Course Dates: August 10- 27, 2020 (plus prior orientation & course preparation) | Open to Non-Majors? Yes, but priority given to Political Science Majors |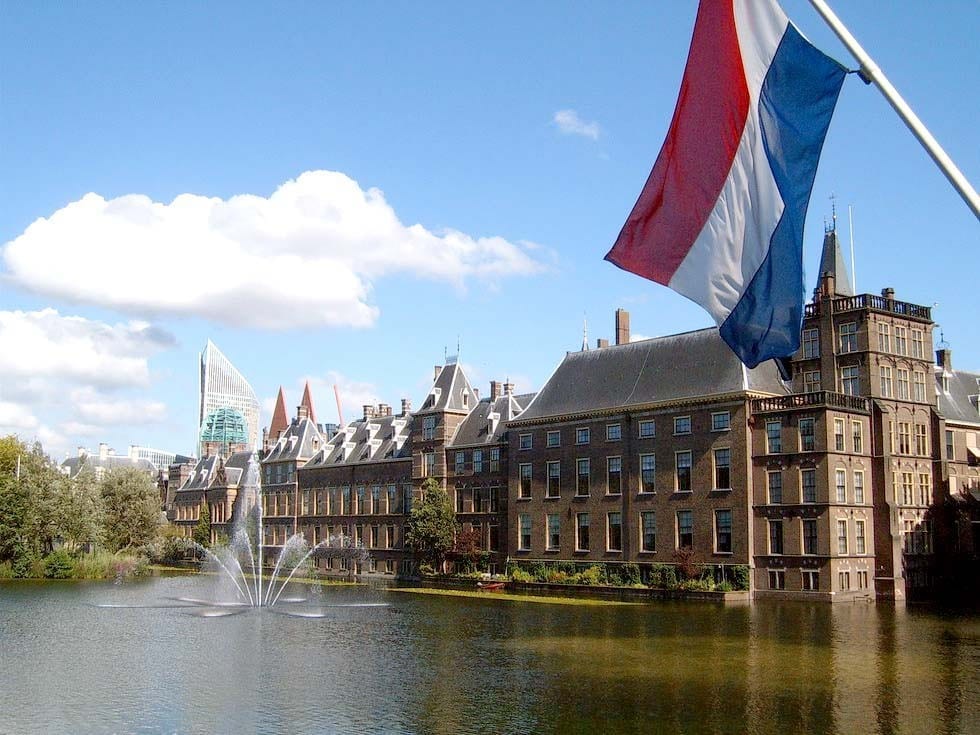 Course Overview
Interested in European politics and policies? This intensive summer course fosters an understanding of political, social, and economic transformations in the EU by focusing on one of the original six member states, the Netherlands. Through lectures, meetings with policymakers, and study tours of Dutch and EU institutions, this course takes a ground-level perspective on Europeanization from The Hague, Maastricht, Brussels and Rotterdam. Students will also be able to visit museums and other cultural activities.
Program Highlights:
Study tours of Dutch and European Institutions
Meetings with policymakers and experts in Dutch and European politics
Visits to the Freedom Memorial and the Groesbeek War Cemetery
Museum tours and cultural activities
About Professor Willem Maas:
Willem Maas (PhD Yale)
, Jean Monnet Chair and Professor of Political Science, Public & International Affairs, Social & Political Thought, and Socio-Legal Studies, chairs the Political Science department at York University's Glendon College. Professor Maas co-founded APSA's Migration and Citizenship section, was recently Marie Skłodowska-Curie International Fellow at EUI, and writes on EU and multilevel citizenship, migration, and politics focusing on Europe and Canada.
Expression of Interest
This political science summer abroad course is open to non-majors and requires an application which includes:
Name
Student Number
Program/Major
List of courses taken and grades received (unofficial transcript)
Statement explaining why you are interested in this course
Please send your application to Professor Willem Maas by February 24, 2020.
Program Fee: CAD $2,200 - 2,700 
Includes:
Accommodation & some meals
Study trips, Excursions, Field activities (inclusive of local transport)
Reception
Guard.me® Health Insurance
Does not Include:
Airfare to and from the Netherlands
Tuition fee (payable to York University)
Any personal expenses
*Subject to change, program fees will depend on the final number of participants
Deposits and Deadlines 
To secure a spot in this course, you'll need to submit a non-refundable deposit of $500 to York International (Located in 200 York Lanes, Mon-Fri 9am-4pm).
Deposit ($500): February 28, 2020
Outstanding program fee: May 8, 2020
PLEASE NOTE: We only accept Visa, Mastercard, and debit. No cash or cheques.
Financial Support and Budget Planning
All York participants of this course will receive the York International Mobility Award (YIMA) upon completion of the Pre-Departure Training and Travel Risk Requirements. Additional funding may become available.
Student Budget Plan:
Expense Type
$
- $
Assistance
Tuition Fees


York University Tuition (domestic)

$1252.15
Up to $1252.15
Course qualifies for OSAP
Program Fee1
$2,200.002
Up to $500
Glendon Study Abroad Award
Up to $1000
York University Scholarships
Flight
Round-Trip Direct
Departing YYZ: Mon. Aug. 10
Arriving YYZ : Thurs. Aug 27
$900
Up to $500
York University Mobility Award
Personal Expenses
Meals


Personal outings & Souvenirs

$800 (Estimated)
Up to $500
JMC Bursary (to be confirmed)
Expense Grand Total
$5,152.15
- $2752.15
Assistance Total (not including YorkU scholarships)
1Program fees subject to change dependent on number of participated.
2Estimate Based off 20 students
Pre-Departure Training and Risk Management
Attending a Pre-Departure Session is mandatory for all YorkU students participating in the GL/POLS 4400. York International provides pre-departure training to York students who are scheduled to participate in global learning programs (exchange, internships and other short-term programs).
Content covered at Pre-Departure Sessions include:
Travel preparations (research about destination, flight, accommodation arrangements)
Risk Management (waiver, emergency contact card, Registration of Canadians abroad)
guard.me® Insurance
Funding and Finances
Inter-cultural awareness
York Students traveling abroad for international programs are required to purchase guard.me® insurance.To ensure safety and well-being of York students traveling abroad, York University has developed a partnership with guard.me® Insurance. It provides comprehensive insurance coverage and benefits that are in the best interest of the students and the university at-large. Guard.me® covers medical, emergency, evacuation, and 3rd party liability, among others. Please read the guard.me® benefit summary for more information. Students must register directly with guard.me®.
More information on registration will be outlined in the link below.
http://yorkinternational.yorku.ca/go-global/pre-departure-training-and-risk-management/
[/accordion]
[/accordions]
Please continue to check in for more information about Summer 2020.
For further information, please contact:
Marierose Talla
Go Global Project Assistant, York International
yuabroad@yorku.ca