Workshops & Activities
With support from Canada's Outbound Student Mobility Program Innovation Fund and in collaboration with York Faculties (LA&PS, Schulich School of Business and Health), the Robarts Centre for Canadian Studies, the Centre for Aboriginal Student Services (CASS), the pilot program began in January 2021 with a series of facilitated virtual workshops. Throughout the 12-week program, students will complete culminating projects to be shared through the International Indigenous Student Knowledge Fair.
Fall 2021 Topics
Introduction and Ethics
Defining Indigeneity and UNDRIP
The Climate Emergency
Spiritualities and Cosmologies
Gender and Sexuality
Territory, Resource Development and Resistance
Language, Communication, and Cultural Expressions
Healing Trauma through Art
Exploring Indigenous Knowledge Systems - Relationships and Relationality
Disrupting colonial spaces and re-Indigenizations: Political Movements
Colonized Classrooms and Indigenizing Universities
Navigating Identity in a Globalized World
Profiles of Faculty, Facilitators and Guest Speakers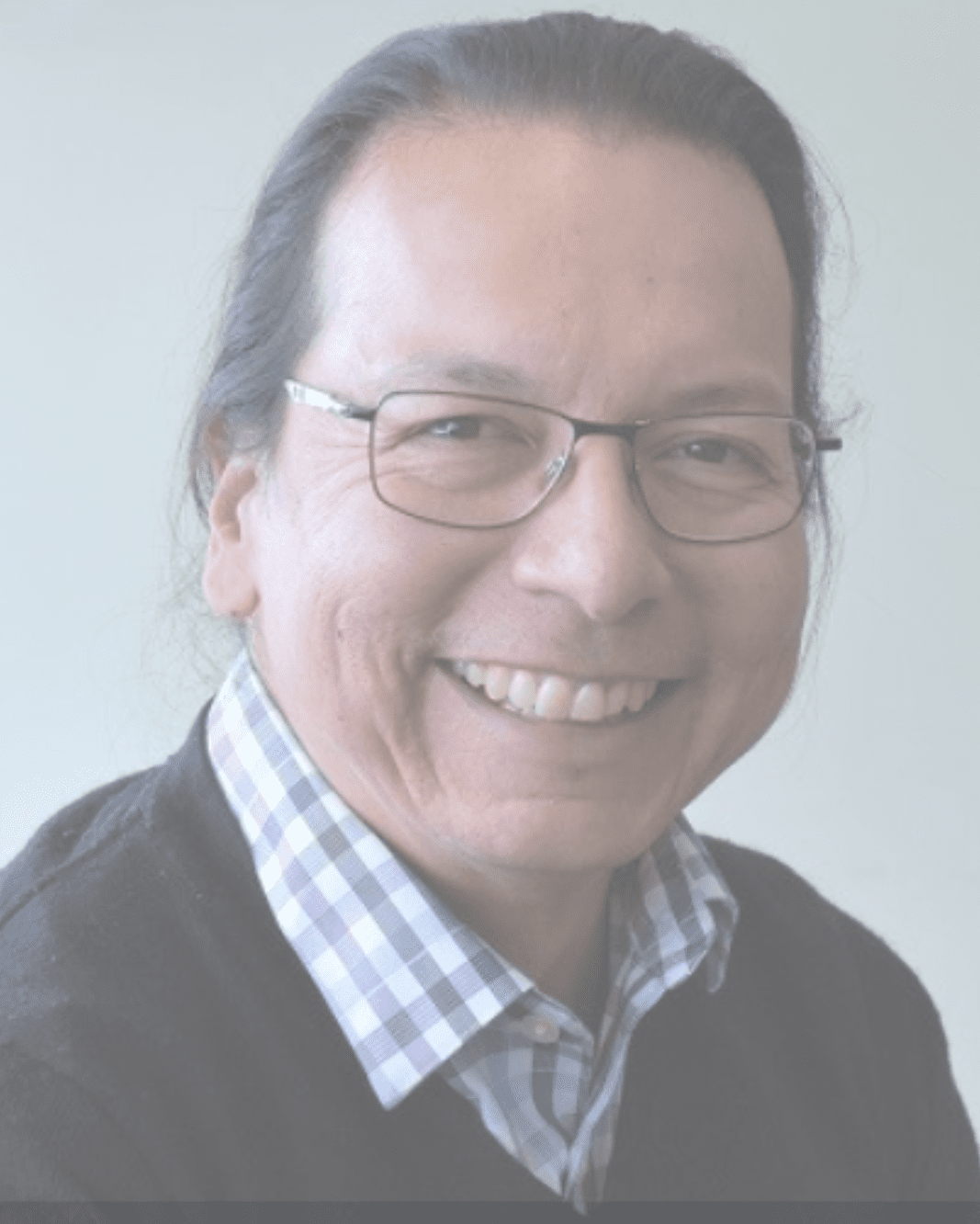 Alan Ojiig Corbiere
Alan Ojiig Corbiere, Bne doodem (Ruffed Grouse clan), is an Anishinaabe from M'Chigeeng First Nation on Manitoulin Island.  He was educated on the reserve and then attended the University of Toronto for a Bachelor of Science, he then entered York University and earned his Masters of Environmental Studies.  During his Masters, he focused on Anishinaabe narrative and Anishinaabe language revitalization.  For five years he served as the Executive Director at the Ojibwe Cultural Foundation (OCF), a position which included the roles of curator and historian. He also served as the Anishinaabemowin Revitalization Program Coordinator at Lakeview School, M'Chigeeng First Nation, where he and his co-workers developed a culturally-based second-language program that focused on using Anishinaabe stories to teach language.  In 2019 he successfully defended his PhD thesis and is currently and assistant professor in the History Department at York University.
Alan Ojiig Corbiere, Bne doodem (del clan Ruffed Grouse), es miembro de los Anishinaabe de la M'Chigeeng First Nation en la Isla Manitoulin. Después de hacer la enseñanza primaria y secundaria en la reserva de la tribu, sacó su licenciatura (BSc) en ciencias en la University of Toronto y luego un Masters en Estudios del Medio Ambiente en la York University. Para su Masters, se concentró en la revitalización de la lengua y narrativa de los Anishinaabe. Durante 5 años fue Director Ejecutivo de la Ojibwe Cultural Foundation (OCF) donde sus responsabilidades incluían trabajar como curador e historiador. También actuó como Coordinador del Programa para la Revitalización Anishinaabemowin en la Lakeview School, M'Chigeeng First Nation donde él y sus colaboradores desarrollaron un programa para la enseñanza de la segunda lengua basado en el uso de relatos de los Anishinaabe. Defendió su tesis doctoral en el 2019, y es actualmente profesor en el Departamento de Historia de la York University.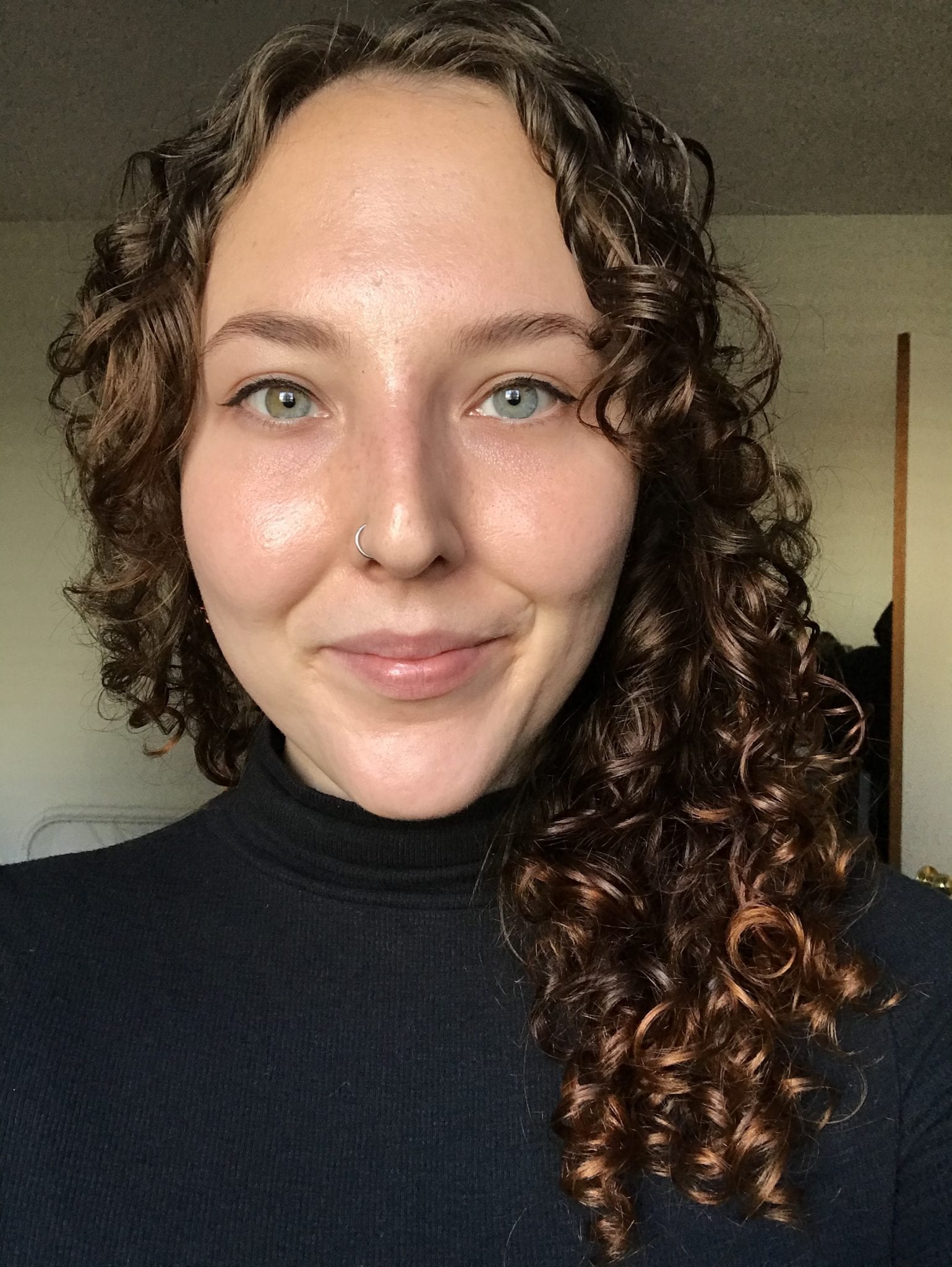 Breanna Berry
Breanna Berry is an Indigenous woman of Mohawk and Algonquin heritage from the Bay of Quinte and Pikwàkanagàn, who has mixed Euro-Settler ancestry as well. She is a graduate of an International Bachelor of Arts in Sociology and Gender and Women's Studies from York University's Glendon Campus. Her knowledge and interests lie in the areas of Indigenous rights, activism, resurgence, and knowledge systems. Specifically, she investigates how Indigenous people in Settler Colonial states creatively disrupt colonially claimed spaces and re-Indigenize them. Throughout her time at York, Breanna has volunteered for the Glendon Women and Trans Centre as well as UNICEF Glendon, advocating for the rights of Indigenous women, girls, and the LGBTQ2S+ community. Currently, she is the Indigenous Recruitment Officer for the Centre for Aboriginal Student Services at York University, helping Indigenous kin find the right educational pathway and access Indigenous services on and off-campus.
Brittany Luby
Brittany Luby (Anishinaabe), profesora de Historia en la Universidad de Guelph, ha ganado premios por sus estudios interdisciplinarios. A través des su trabajos críticos y artísticos, intenta estimular el debate público de las cuestions Indígenas. Según la Canadian Historical Association, sus investigaciones son "inovadoras en su estructura y responden a las metodologías de investigación Indígenas". El enfoque de su proyecto actual, que se está llevando a cabo con la participación de la Nación Niisaachewan Anishinaabe, son las ecologías y restauración de cosechas Anishinaabe en la cuenca hidrográfica del Río Winnipeg.
Professor Brittany Luby (Anishinaabe) is a professor of History at the University of Guelph and an award-winning, interdisciplinary historian who seeks to stimulate public discussion of Indigenous issues through her critical and creative work. The Canadian Historical Association has described Luby's research as "innovative in its structure and responsive to Indigenous research methodologies." Her current research is focused on Anishinaabe ecologies and crop restoration in the upper Winnipeg River drainage basin and is being conducted in partnership with Niisaachewan Anishinaabe Nation.
Carolyn Podruchny
Carolyn Podruchny is a full professor of history at York University in Toronto. Her research focuses on the relationships forged between Indigenous peoples and French newcomers in northern North America. Her personal and professional goal is to make sense of Canada's colonial past and find a way forward in reconciliation by exploring the history of encounters. Her first monograph, Making the Voyageur World: Travelers and Traders in the North American Fur Trade (2006) examines French Canadian voyageurs that worked in the North American fur trade based out of Montreal, and ranging to the Great Lakes, the Great Pains, northern woodlands, and the subarctic. She co-edited, with Laura Peers, Gathering Places: Aboriginal and Fur Trade Histories (2010), which illuminates new theories and methodologies in ethnohistory in central North America, spanning the Canadian and U.S. borderlands; and co-edited, with Nicole St-Onge and Brenda Macdougall, a volume exploring Metis history in the same region, entitled Contours of a People: Metis Family, Mobility and History (2012). She is currently writing a book about the meeting of stories in the fur trade.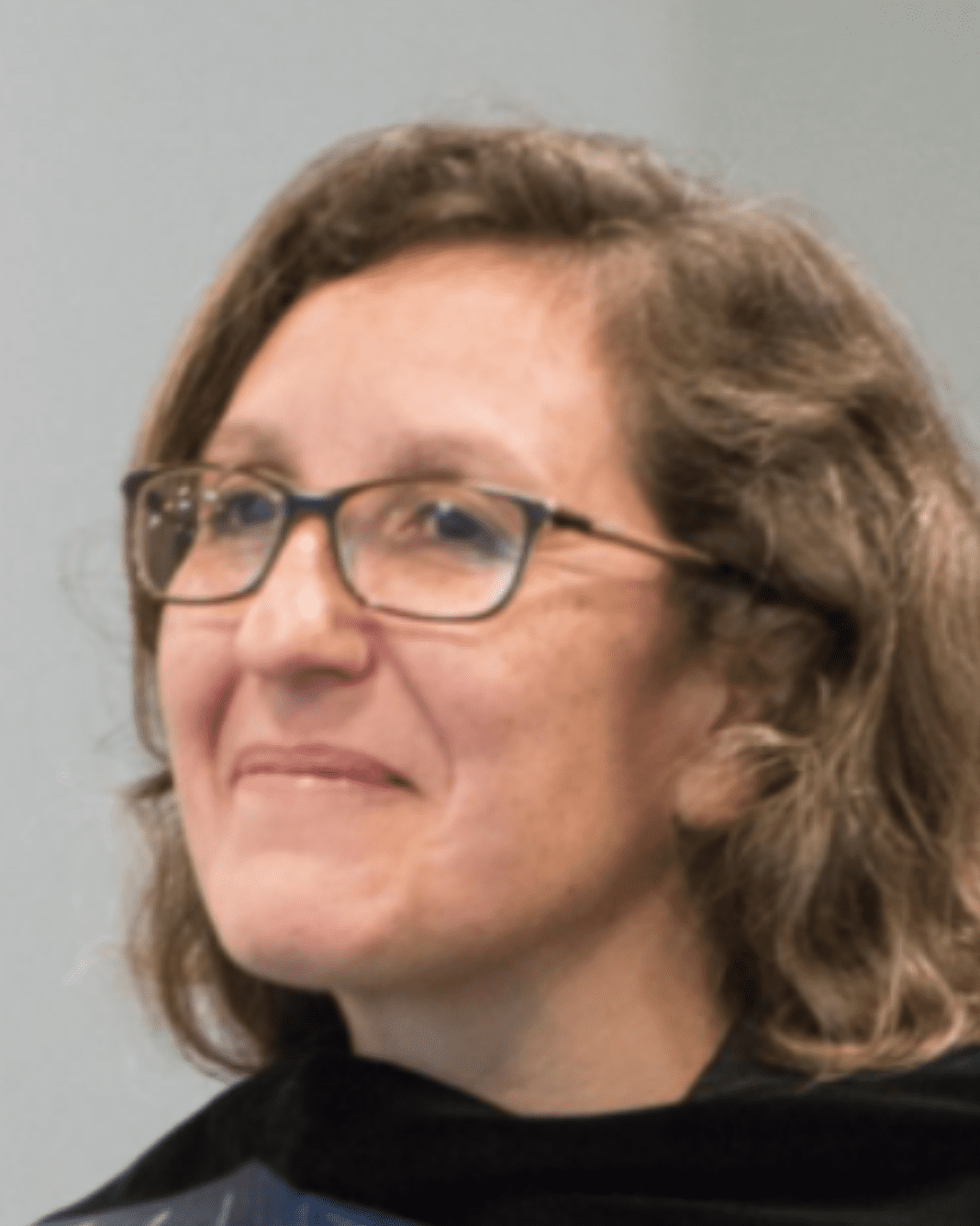 Consuelo Fernández-Salvador
Consuelo Fernández-Salvador is associate professor in the Department of Anthropology at the Universidad San Francisco de Quito and holds a Ph.D in Development Studies from the International Institute of Social Studies-Erasmus University Rotterdam. Her research interests have focused on ethno-politics, extractivism and development, particularly around large-scale mining in the southern Amazon Region in Ecuador. She is co-editor and co-author of the book La Amazonía Minada. Minería a Gran Escala y Conflictos en el Sur del Ecuador junto con Teijlingen, K. van, E. Leifsen, and L. Sanchez Vázquez (2017 USFQ Press-Abya Yala). Recently she has also been involved in collaborative research in organizational cultures, as well as community tourism and the impact of Chinese mega-infrastructure in local populations. She is now the coordinator for Ecuador of the SolPan Latin American Consortium as part of the research project "Solidarity in times of COVID19".
Consuelo Fernández-Salvador es profesora en el Departamento de Antropología de la Universidad San Francisco de Quito y tiene un Ph.D. en Estudios del Desarrollo del International Institute of Social Studies-Erasmus University Rotterdam. Sus áreas de interés e investigación se han enfocado alrededor de la etno-política, extractivismo y desarrollo, particularmente en las dinámicas generadas en la minería a gran escala en la Amazonía Sur del Ecuador. Es co-editora y autora del libro La Amazonía Minada. Minería a Gran Escala y Conflictos en el Sur del Ecuador junto con Teijlingen, K. van, E. Leifsen, and L. Sanchez Vázquez (2017 USFQ Press-Abya Yala). En los últimos años sus intereses también han incluido investigación colaborativa en culturas organizacionales, así como turismo comunitario; actualmente es coordinadora para Ecuador del Consorcio Latinoamericano SolPan+, como parte del proyecto colaborativo "Solidaridad en tiempos de COVID19".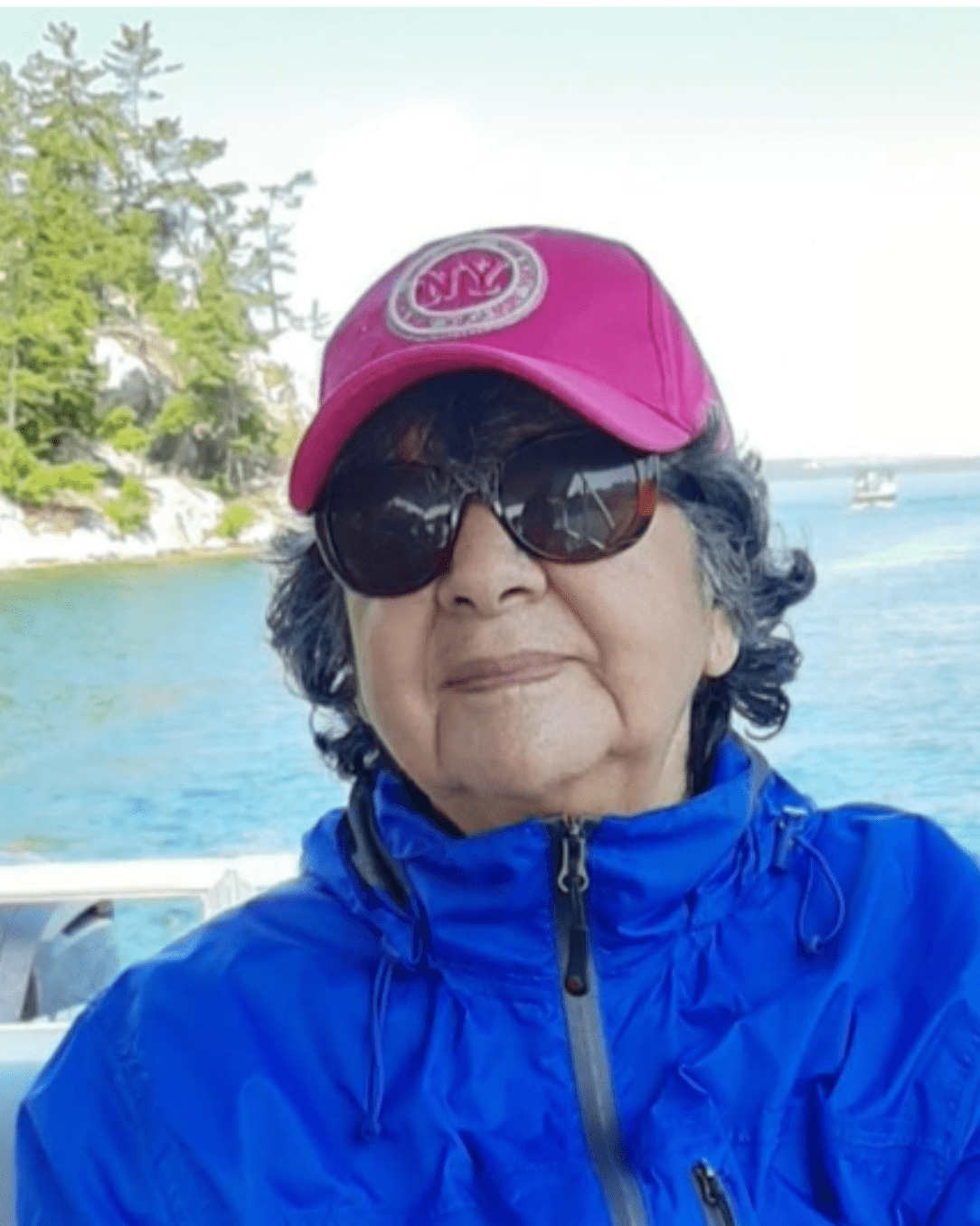 Elder Marion McGregor
Marion McGregor has lived for over 60 years in a waterfront home overlooking McGregor Bay in the Whitefish River First Nation (Birch Island, Ontario). Her home was lovingly built by her late husband Murray Sr. at the start of their family. Marion has nine grown children all leading interesting lives and she is a grandmother and a great grandmother to much-loved children.
In 1947,seven-year-old Marion's life comes crashing downas she wastaken away from her family by train far away to a residential school-St Josephs girls' school in Spanish,Ontario. For the next 10 years Marion liveda very rigid, structured, religious life in a big stone building surrounded by a wire fence. Punishment is readily administered if caught speaking the only language she knew if she talked about cultural practices. Fortunately, Marionis one of the few girls of her cohort to retain her mother tongue.
Despite her experiences at the Spanish Residential School, Marion obtained her Bachelor of Education degree with several specializations for Principal and Special Education. She was Principal and Teacher for over 30 years at Shawanosowe School in Birch Island. She has also been an active advocate for Indigenous education equality and often times protested education cuts.
Marion has received many awards for her years of service and volunteerism including the Lifetime Achievement Award from Anishinabek Nation, Woman of the Year from Noojmowin Teg Health Centre, and acknowledgements from Whitefish River First Nation for her volunteerism and years of service.
She is now a retired educator leading a busy life being involved in Elders' Advisory Committees. Recently, she joined the traditional environmental knowledge activist elders' group to stop herbicide poison spraying along hydro lines. She is very passionate about saving our forests and water, animal and plant life. Through the many Elder's Advisory Committees that she sits on, Marion shares her knowledge and experiences and continues to advocate for Anishinabemowin, the environment, children in care, and her fellow seniors.
Since her retirement over 20 years ago, Marion has been asked to open meetings, conferences, or workshops in her mother tongue. Marion also has started her healing journey by entering ahealing lodge, and also learning from medicine healers and other people about cultural practices in traditional values. Marion has own medicine bundle, built up from accumulated gifts.
Marion McGregor lleva más de 60 años viviendo en su casa a orillas de la Bahía deMcGregor en la Whitefish River First Nation (Birch Island, Ontario). La casa fue construida con cariñopor su difunto marido, Murray Sr., cuando empezaron su familia. Marion tiene nueve hijos ya adultos y con vidas muy interesantes. Es también abuela y bisabuela de unos niños muy queridos.
En 1947, cuando tuvo 7 años, su vida se vinoabajo cuando fue arrancadade su familia y se lemandó por tren a una escuela residencial muy lejana, la escuela española para niñas St Joseph, en Ontario. Durante lossiguientes 10 años, Marion experimentó una vida religiosa muy rígidayestructurada, en ungran edificio de Piedra rodeado de una valla de alambre.Cuando era sorprendida hablando la lengua que ella conocía o contando sobre sus prácticas culturales, le esperaba un castigo. Afortunadamente, Marios es una de las (pocas) niñas que consiguió conservar su idioma materno.
A pesar de sus experiencias en la Spanish Residential School, Marion obtuvosu licenciatura (BA) en Pedagogía, con diversas especialidades enla Dirección de Centros y la Educación Especial. Tambiéntrabajó como Directora y Profesora en la Shawanosowe School en Birch Island durante 30 años. Ademásha luchado por la igualdad para laenseñanza indígena y a menudo se ha manifestado contra los recortes en los presupuestos del gobiernoa la educación.
Entre los muchos galardones que Marion ha recibido por sus años de servicio y de voluntariado están el Premio del Logro Lifetime de la NaciónAnishinabek, Mujer del Año del Centro de SaludNoojmowin Teg, yelreconocimiento de la Whitefish River First Nation.
Aunque se ha jubilado, sigue ocupada en los trabajos de los Consejos Asesores de Mayores. Recientemente, se afilió al grupo activista de conocimientos ambientales tradicionales que milita contra el uso de los herbicidas a lo largo de los cables hidroeléctricos. Proteger nuestros bosques, aguas, fauna y flora es su pasión. A través de los muchos Comités de Mayores de que forma parte, Marion comparte sus conocimientos y sus experiencias y sigue abogando por Anishinabemowin, el medio ambiente, los niños en sistemas de acogida, ysus igualesmayores.
Desde su jubilación hace 20 años, Marion ha sido invitada a inaugurarvarios congresos, talleres,y reuniones en su lengua materna. Ha empezado su viajede sanaciónal entrar en un pabellón de curación espiritual, y también aprendiendo prácticas culturales en valores tradicionales de los sanadores tradicionales y otras personas. Marion tiene sus propias hierbas sagradas [medicine bundle], procedentes de regalos acumulados.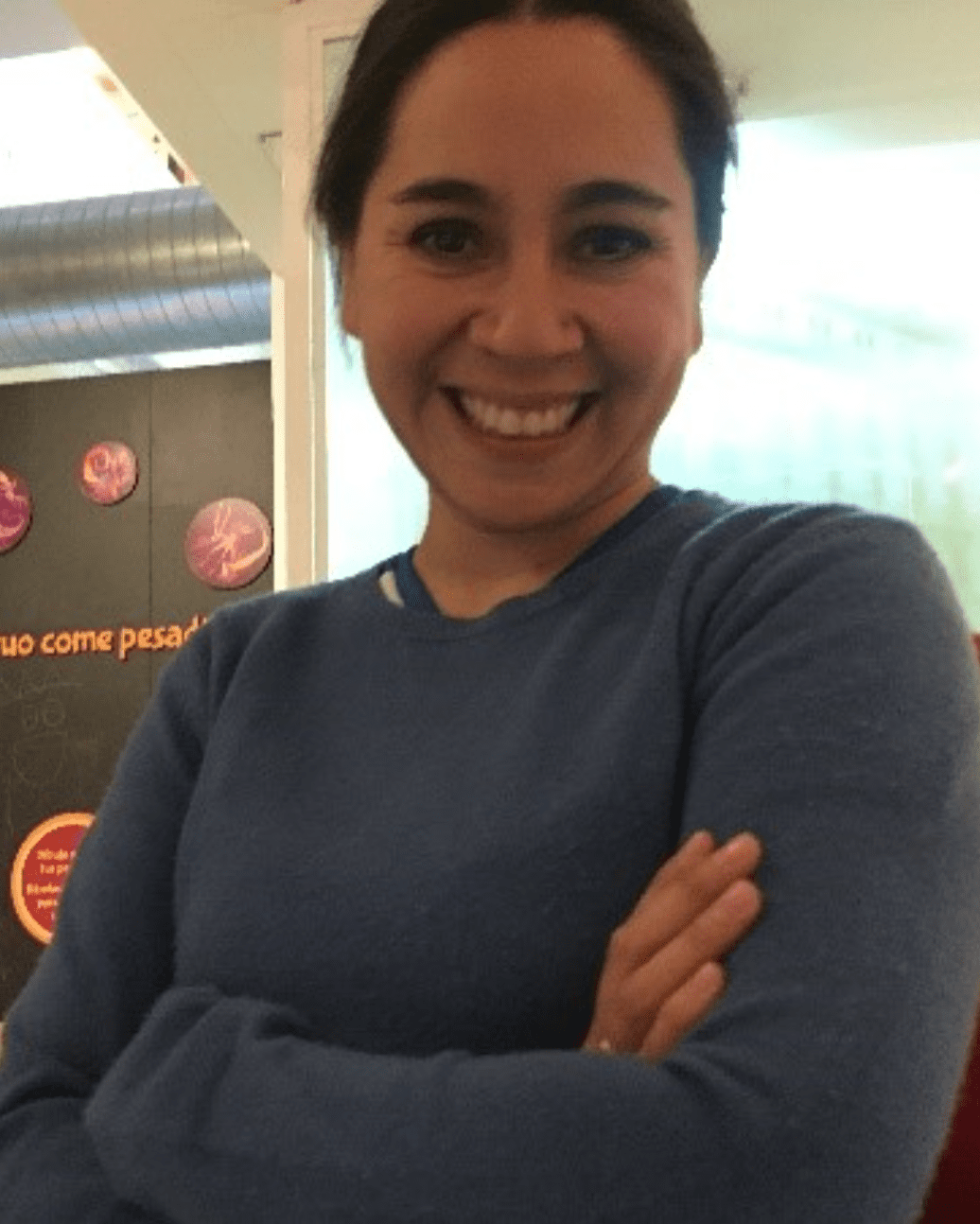 Leticia Neria
Leticia Neria is from Mexico City. She is currently professor of cultural studies, as well as argumentation, at Tec de Monterrey. She is a tutor in the journalism master's degree in CIDE. She also works as translator for Stanford Social Innovation Review en español.
She completed her undergraduate degree in History at Mexico's national university (UNAM), and her Master's degree in Contemporary Latin American History at University of Havana. She did a Master's degree in Film and Television Studies at the University of Glasgow, and then her PhD in Spanish at the University of St Andrews. In her research she looked at the use of humor in comics and films as political resistance during Mexico's 'Dirty War' of the 1960s and 1970s. She has taught Spanish to native and non-native speakers since 2009, both in Scotland and in Mexico . Other courses include Understanding Mexico through Visual Humour at the University of Aberdeen, Scotland, Mexican Film for lifelong learners at the University of Edinburgh, and History and the Media for undergraduates at UNAM. She is passionate about cultural studies and the media, and what they tell us about history. Her writing includes both academic publications and journalism.
Español
Leticia Neria es de la Ciudad de México. Actualmente, es profesora de estudios culturales así como de argumentación en el Tec de Monterrey. Es tutora en la maestría de periodismo en el CIDE. También trabaja como traductora para la revista Stanford Social Innovation Review en español.
Es licenciada en Historia por la Universidad Nacional Autónoma de México (UNAM) y tiene una maestría en Historia Contemporánea de América Latina por la Universidad de la Habana. Tiene un máster en Estudios sobre Cine y Televisión por la Universidad de Glasgow, y es Doctora en Español por la Universidad de St Andrews, ambas en Escocia. Su investigación se centra en el uso del humor en cómics y películas como una manera de resistencia durante la llamada "guerra sucia" en México, de 1960 a 1970. Desde 2009, Leticia ha enseñado la lengua española como lengua materna y a no hispanohablantes, tanto en Escocia como en México. Otros cursos que ha enseñado incluyen "México a través de su humor visual" para la Universidad de Aberdeen, Cine Mexicano en la Universidad de Edimburgo, e Historia y Comunicación para cursos de pregrado en Historia en la UNAM. Es apasionada de los estudios culturales y los medios, y de la manera en que ambos pueden ser narrativas para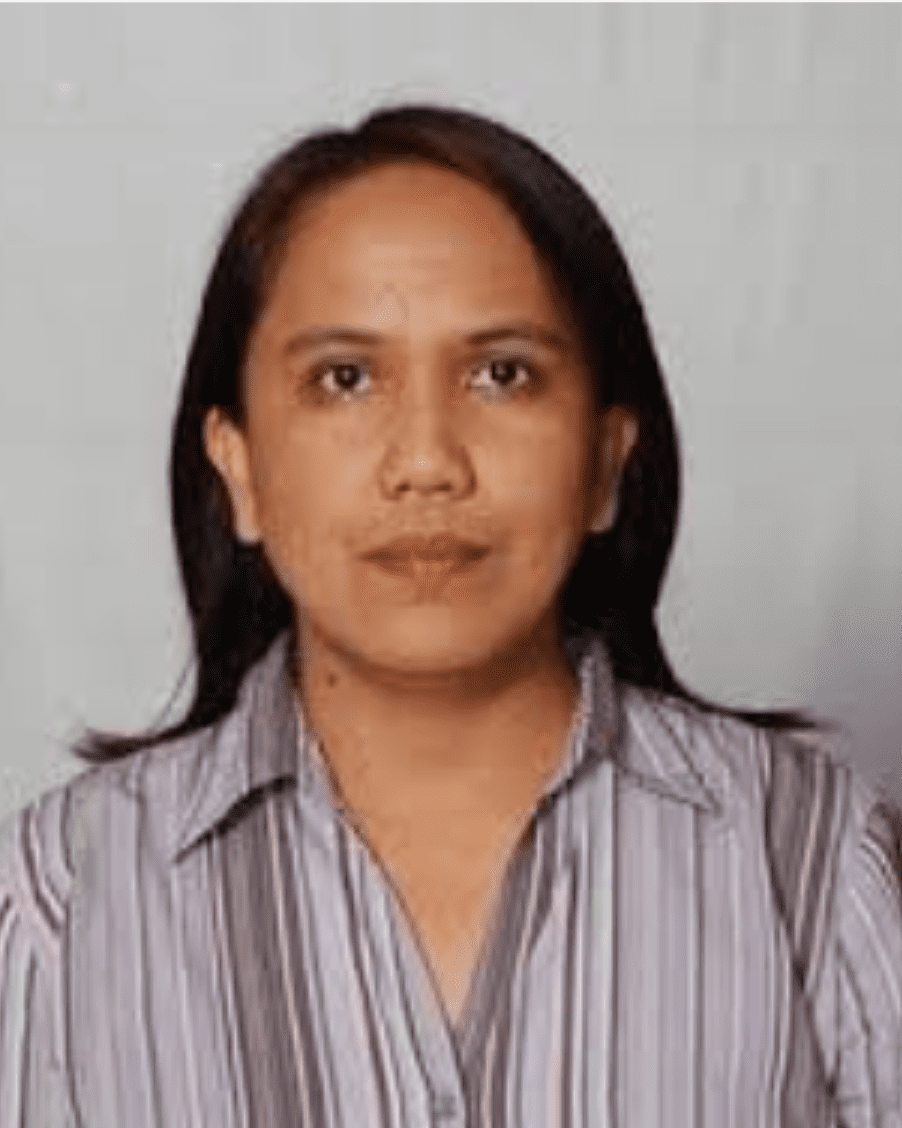 Leah Abayao
Leah Abayao is Professor of History at University of the Philippines Baguio (UP Baguio).  She has an M.A. (Social Development Studies) and a Ph.D. (History). She is involved in the promotion and development of cultural heritage programs including community archives & museum and in indigenous people's education in the Philippines. She was also part of the International Network on Cultural Diversity that influence the text of the current UNESCO Convention on the Protection and Promotion of the Diversity of Cultural Expressions.  She writes on public history, local and ethnohistory, cultural history, indigenous worldviews, indigenous peoples' education, and religious traditions. From 2015 - 2016 she co-curated a virtual exhibition at the Linden Museum - Stuttgart. Currently she is studying the history of collecting Indigenous Art. She also sustained her interest in the traditional knowledges of Indigenous Peoples and how these inform contemporary issues and concerns of societies.
Reference: https://upb-ph.academia.edu/LeahAbayao/
Leah Abayao es profesora de Historia en la Universidad de Filipinas Baguio (UP Baguio). Tiene una maestría en Estudios de desarrollo social, y un doctorado en Historia. Está involucrada en la promoción y desarrollo de programas de patrimonio cultural, incluidos archivos y museos comunitarios, y en la educación de los pueblos indígenas en Filipinas. También formó parte de la Red Internacional sobre Diversidad Cultural, la cual influyó en el texto de la actual Convención de la UNESCO sobre la Protección y Promoción de la Diversidad de las Expresiones Culturales. Escribe sobre historia pública, local y etnohistoria, historia cultural, cosmovisiones indígenas, educación de los pueblos indígenas y tradiciones religiosas. De 2015 a 2016 fue cocuradora de una exposición virtual en el Museo Linden de Stuttgart. Actualmente estudia la historia del coleccionismo de arte indígena. También tiene interés en los conocimientos tradicionales de los pueblos indígenas y cómo estos informan problemas y preocupaciones contemporáneos de las sociedades.
Michael D. Hill
Michael D. Hill (PhD, Emory University) is Professor of Anthropology and was the founding chair of the Anthropology major at the Universidad San Francisco de Quito (USFQ) in Ecuador. His research and teaching interests include tourism and heritage, Andean ethnic identities, organizational anthropology, and life history and collaborative ethnographic methodologies. He has published numerous articles in research journals such as The Journal of Latin American and Caribbean Anthropology, Ethnos, Ethnohistory, Childhood, and The Journal of the American Academy of Religion. He is author of a chapter on the cultural economies of tourism in the edited collection The Andean World (Routledge, 2018), and his most recently published book is a life history of social mobility in the life of indigenous co-author Georgina Maldonado (Para aprender a viajar así: movilidad en la vida de una mujer quechua, Instituto de Estudios Peruanos and USFQ Press, 2020). He possesses a strong record of projects involving interdisciplinary and inter-institutional collaboration, including directing a project on organizational culture with Ecuador's largest private-sector bank and coordinating research teams for a museum exhibition and book on religious diversity with Quito's City Museums (Diversidades espirituales y religiosas en Quito, Ecuador: Una mirada desde la etnografía colaborativa, USFQ Press, 2018).
Michael D. Hill (PhD, Emory University) es Profesor de Antropología y fue el coordinador fundador de la carrera de Antropología en la Universidad San Francisco de Quito (USFQ) en Ecuador. Sus intereses docentes y investigativos incluyen el turismo y el patrimonio, las identidades étnicas andinas, la antropología organizacional y metodologías colaborativas y de historia de vida. Ha publicado numerosos artículos en revistas académicas como The Journal of Latin American and Caribbean Anthropology, Ethnos, Ethnohistory, Childhood, y The Journal of the American Academy of Religion. Es autor de un capítulo sobre las economías culturales del turismo en el libro editado The Andean World (Routledge, 2018), y su libro recién publicado es una historia de vida de la movilidad social en la vida de su co-autora indígena, Georgina Maldonado (Para aprender a viajar así: movilidad en la vida de una mujer quechua, Instituto de Estudios Peruanos y USFQ Press, 2020). Posee un récord de proyectos colaborativos interdisciplinarios e inter-institucionales, incluyendo la dirección de un proyecto sobre la cultura organizacional con el banco privado más grande del Ecuador y la coordinación de equipos de investigación para una exhibición temporal y un libro sobre la diversidad religiosa-espiritual con el Museo de la Ciudad de Quito (Diversidades espirituales y religiosas en Quito, Ecuador: Una mirada desde la etnografía colaborativa, USFQ Press, 2018).