When:
December 1, 2020 @ 1:00 pm – 2:30 pm
2020-12-01T13:00:00-05:00
2020-12-01T14:30:00-05:00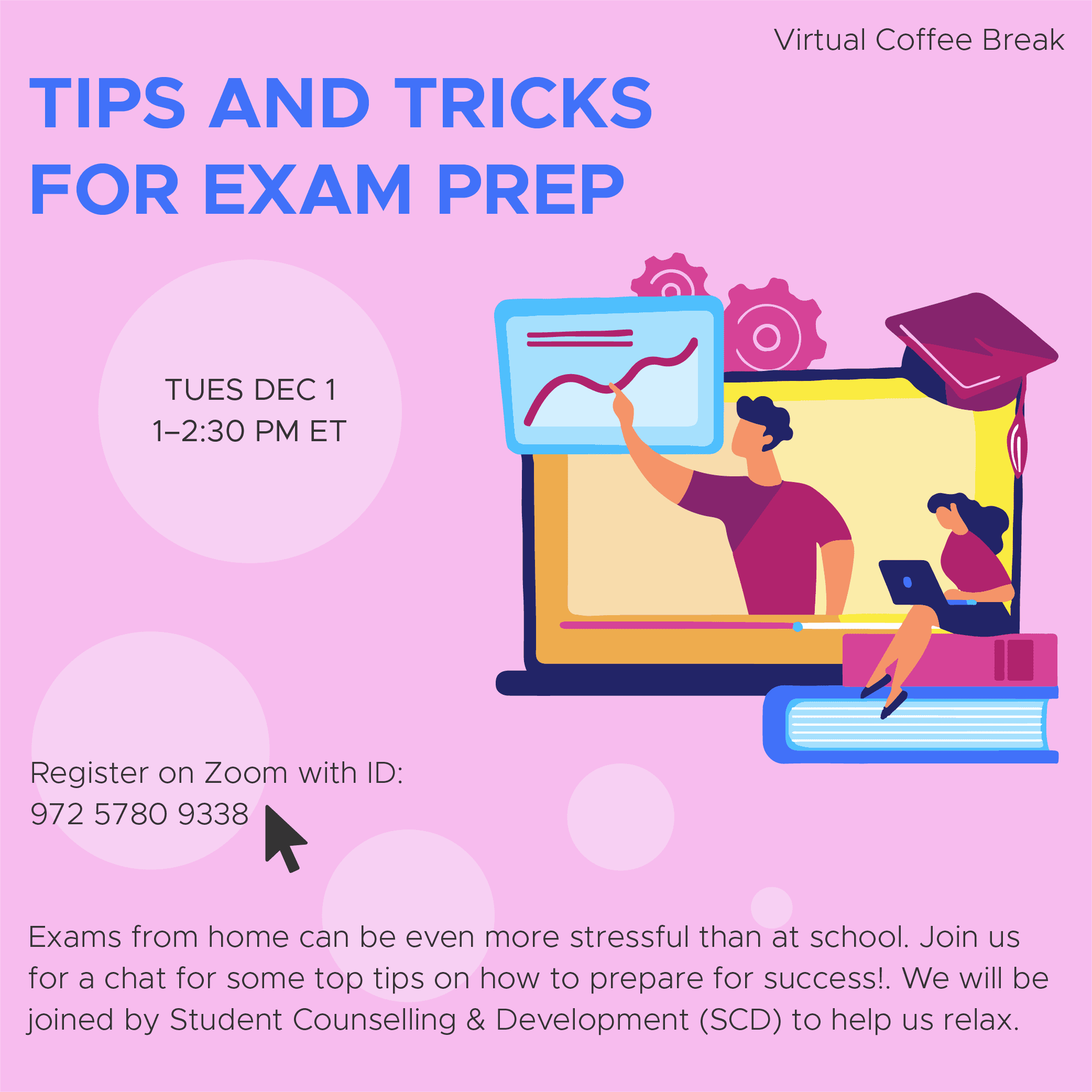 Have feedback for Virtual Coffee Breaks? Please submit it
here.
Today's Topic: Exams from home can be even more stressful than at school. Join us for a chat for some top tips. We will be joined by SCD to help us relax.
Guest: Student Counselling and Development
Learn more about VCBs below! ↓