This page is dedicated for international students who wish to share their personal experinces. If you would like to share your experience too, you can send it to our facebook page.
2019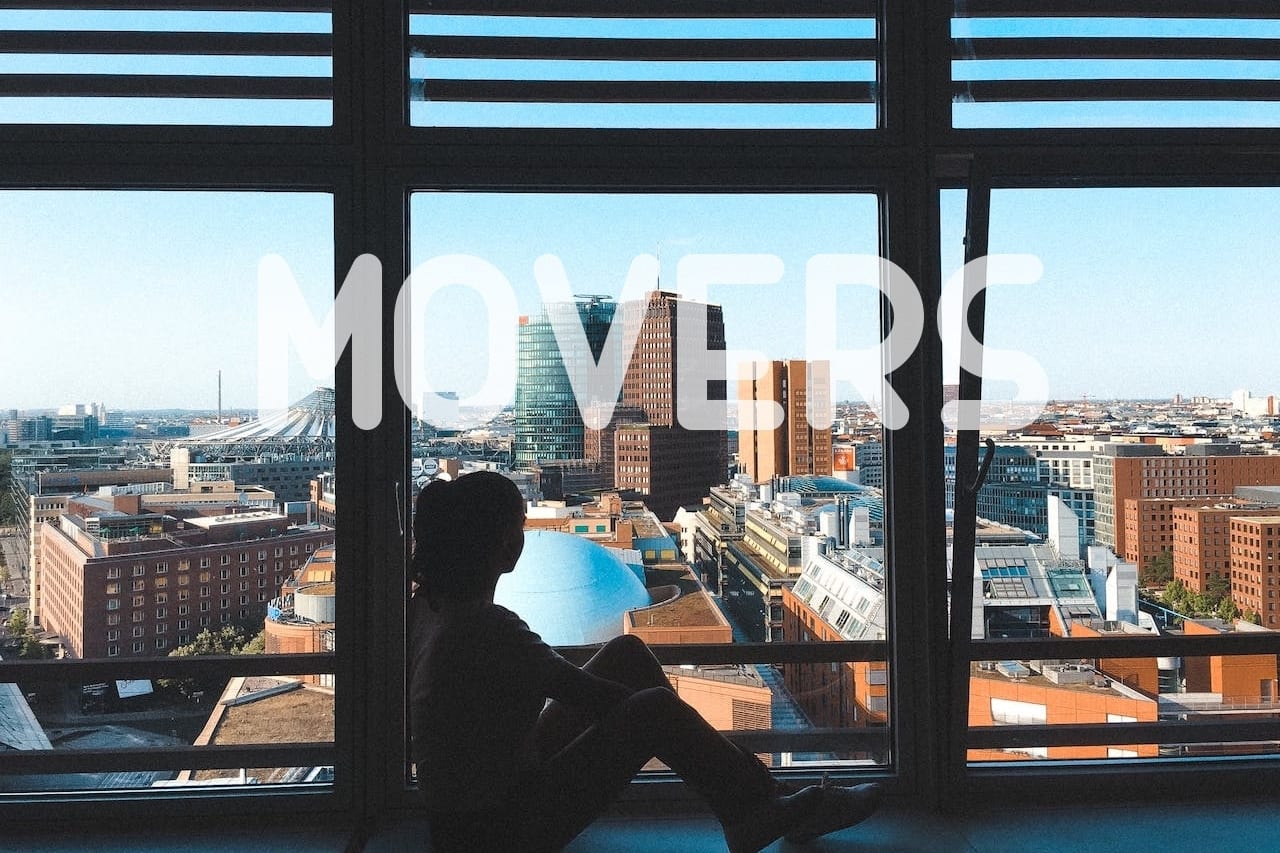 "Alone I am, Alone I feel Alone I came from unknown lands,Searching for answers, for truths Bringing with me stories from another nation, another life Alone on new territories... " ~G. Fliane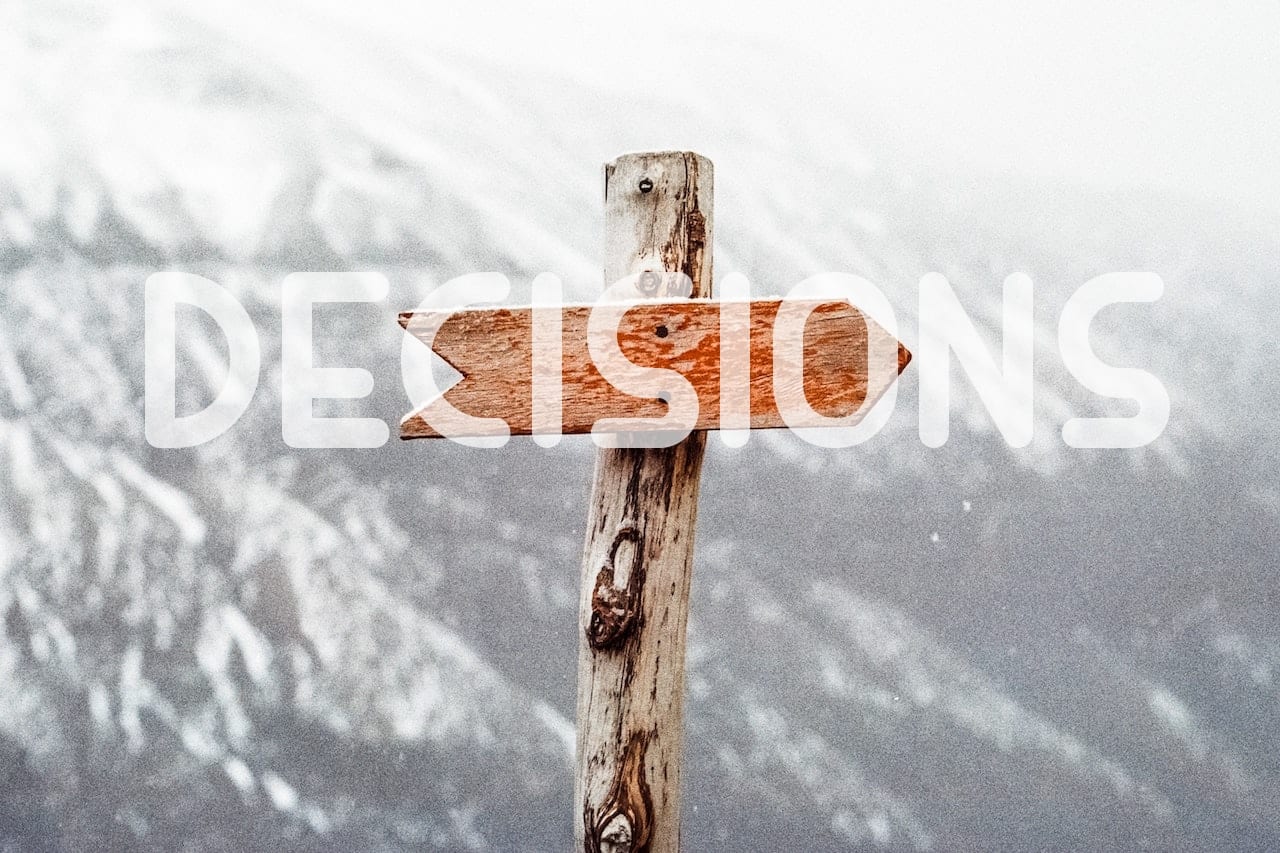 "Hi! I'm Simran. I'm currently a third-year Media Arts major and I don't know what I want to do. Life is unpredictable. Funny enough, I've met people that have an engineering degree... " ~Simran Dharamsey Media Arts, Third Year
"As an international student, we are sometimes faced with extenuating circumstances that can disrupt our norm in a second. The way we regain stability can be amazing at times. On... " ~Nadine Norman Geomatics Science, Second Year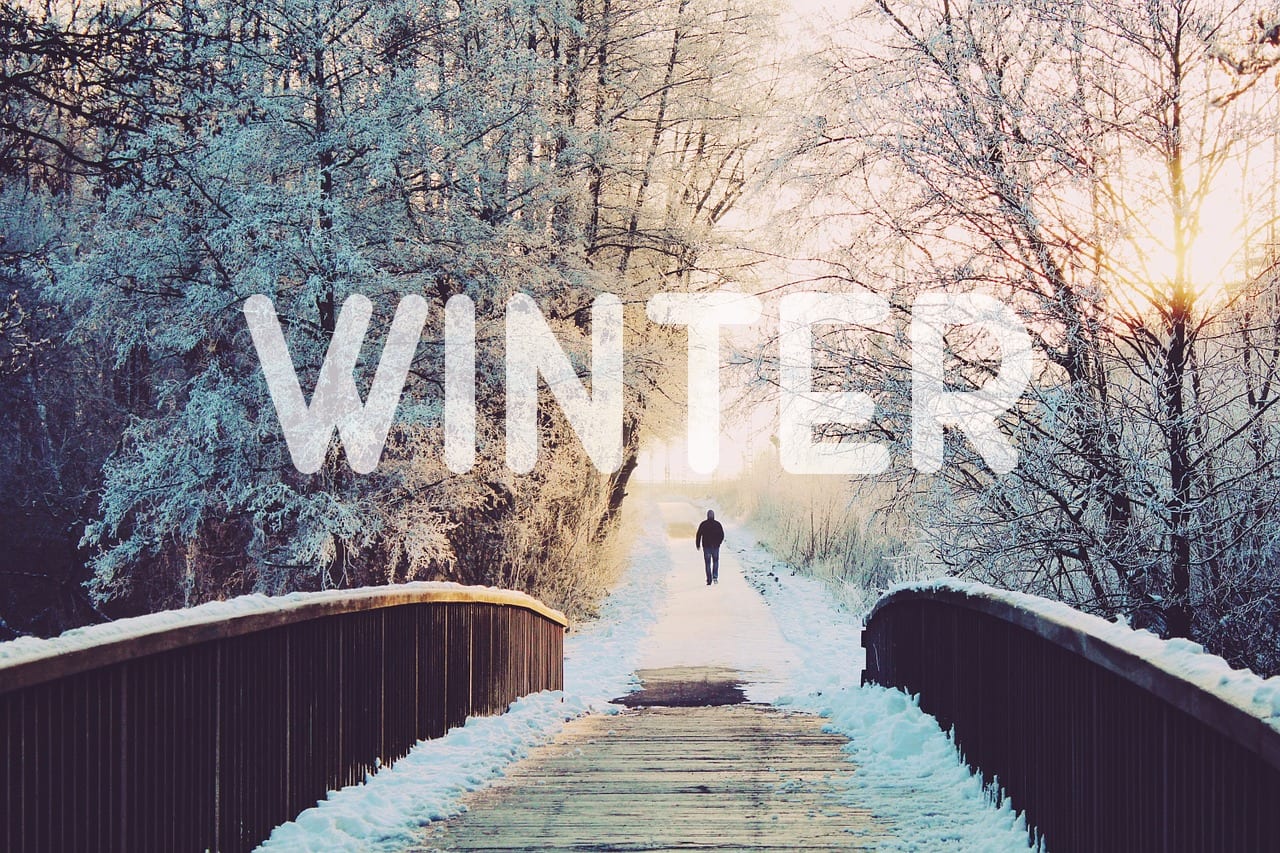 "I admit that in the first hour I spent right after my parents dropped me off to my dorm, I felt happy to finally be alone. Having shared a room with my sisters all my life, the idea of living in... " ~ Anonymous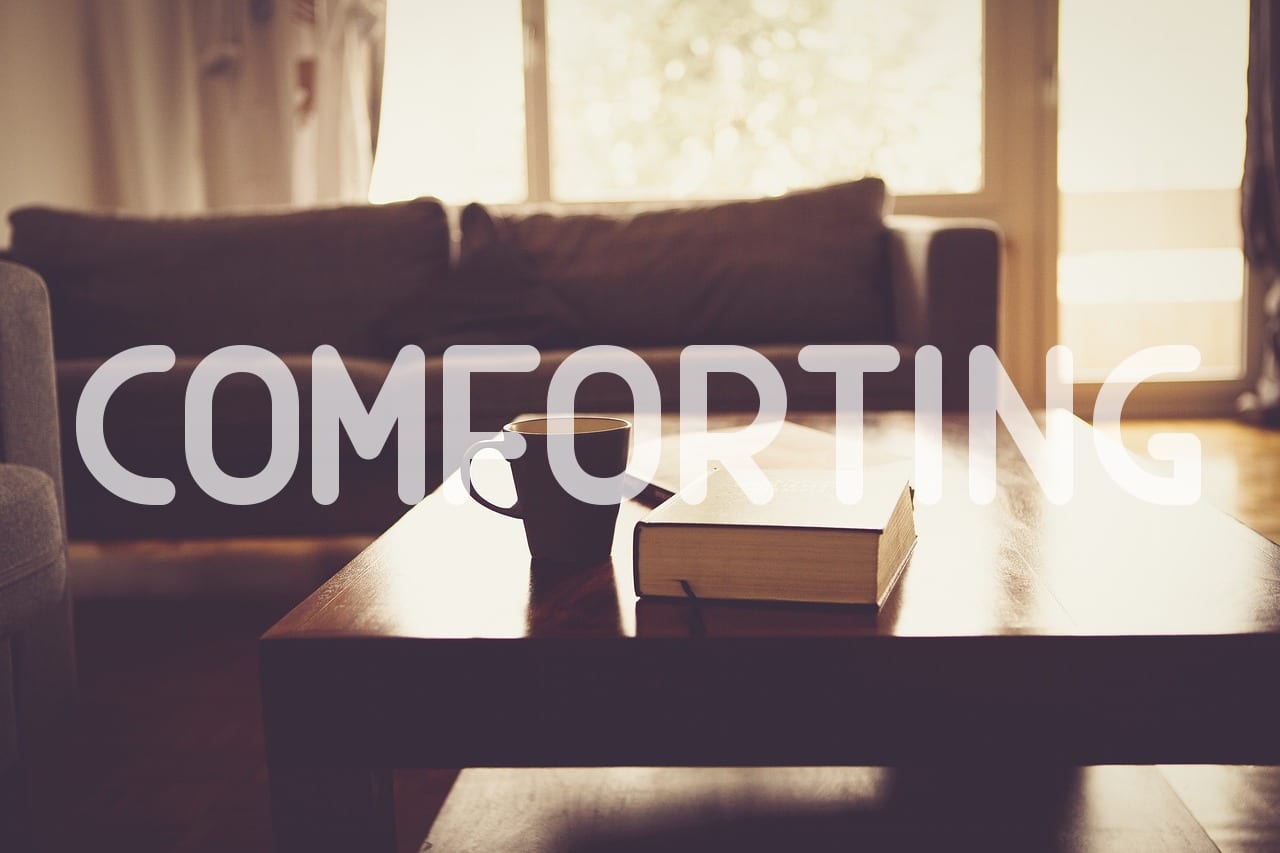 "Love is so powerful. I truly believe we can accomplish great things through it. When I feel loved by my family and friends, I feel that I am capable of anything. Love strengthens me, it motivates me... " ~ Camila Tinajero ~ Psychology, Third Year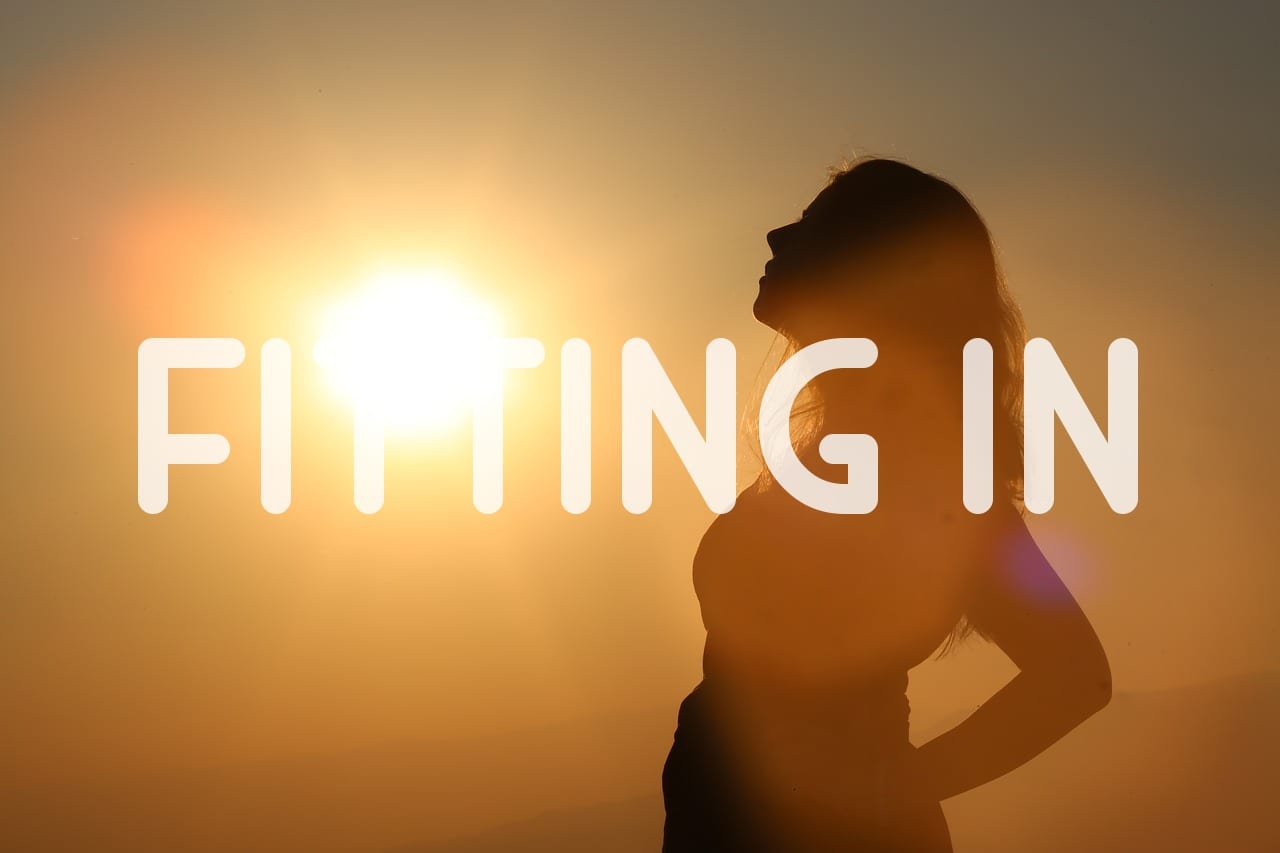 "Overwhelmed with both the university transition, and having to adapt to a new country and culture, missing home and struggling to find a place in the community, international students... " ~ Dasha Satovska ~ Psychology, Second Year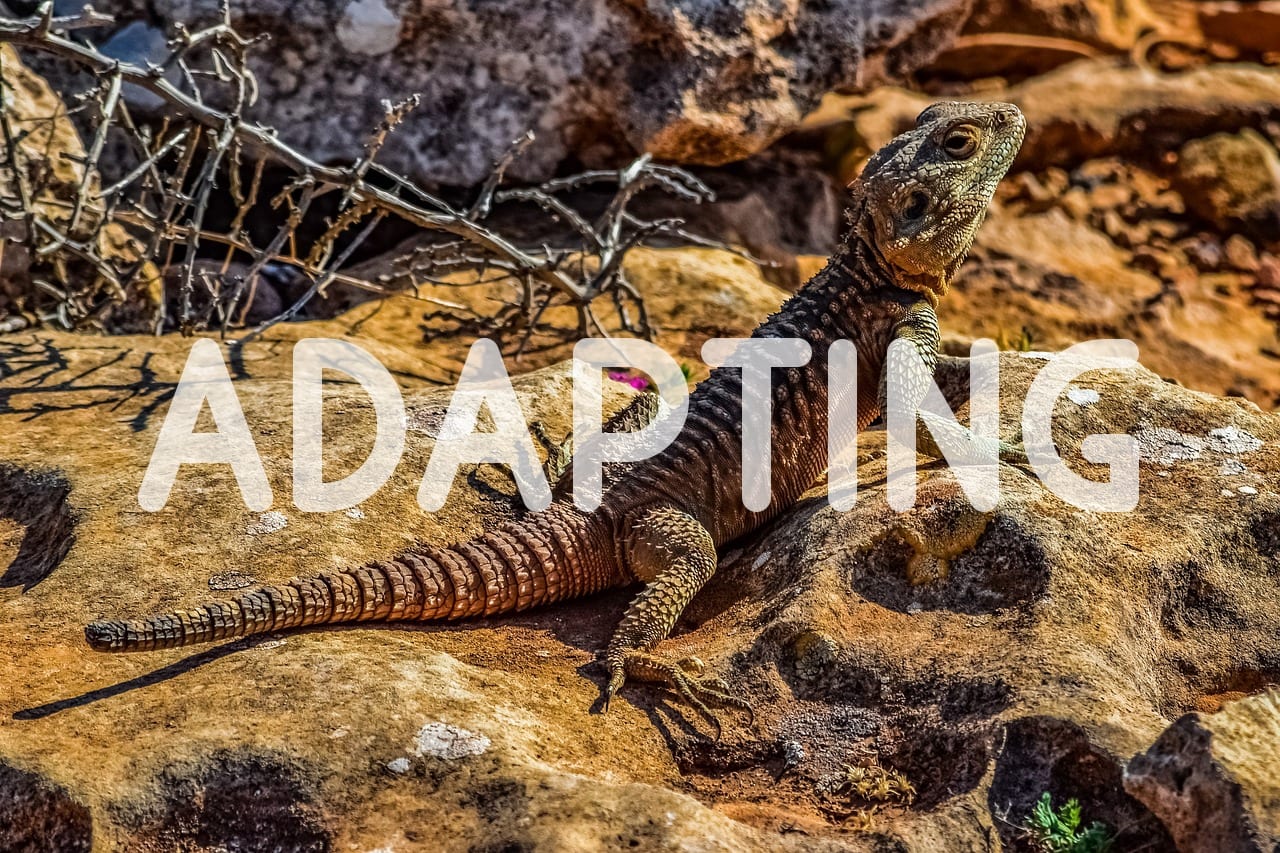 "This is an ode to any international student that stumbles upon this blogpost. This is a celebration of the effort that you've given during your time here; of those heart-wrenching goodbyes... " ~ Camila Tablas ~ Business, Third Year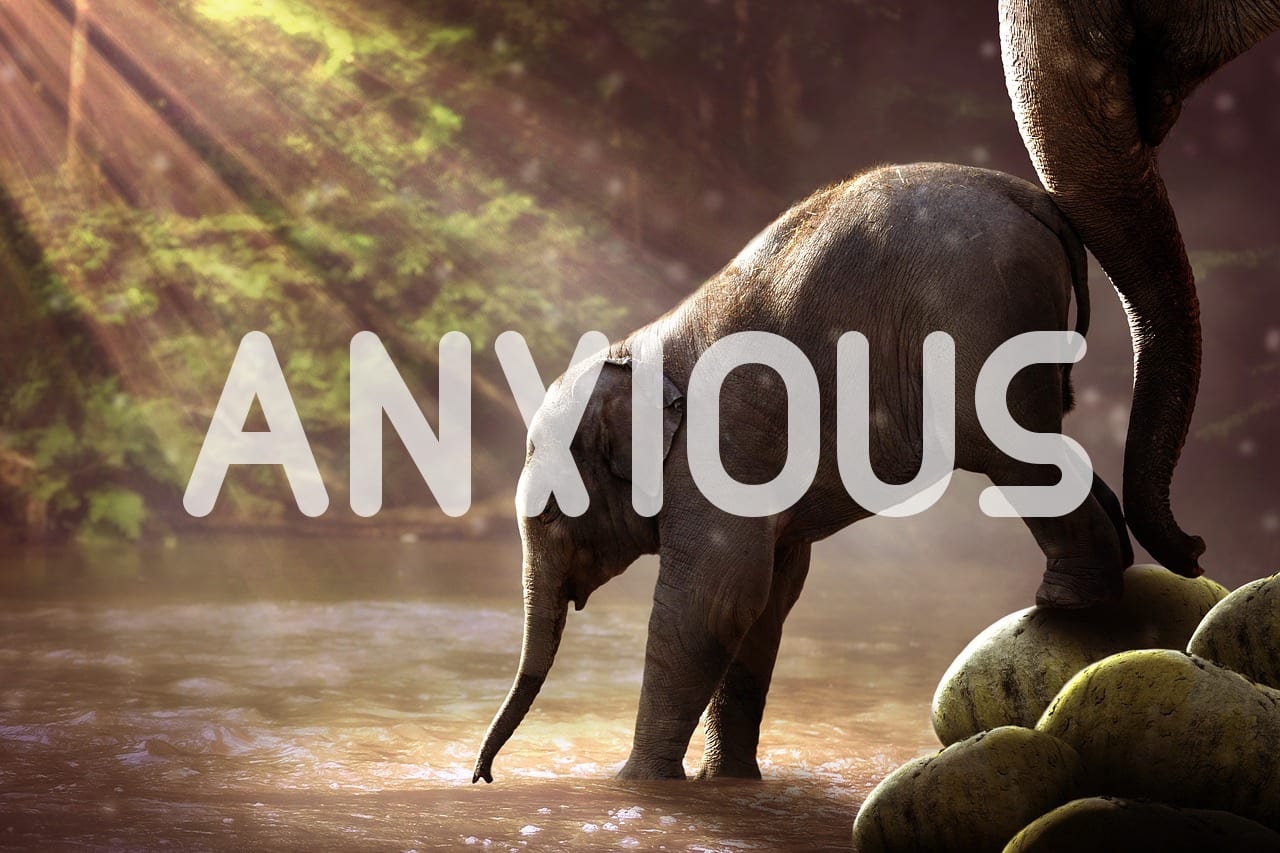 "Growing up Asian, most specifically Filipino - we have always perceived the West as the dashing silver of destination. I'm not kidding, being able to study or live in the West is highly looked... " ~ Ira Franchesxca ~ Cultural Studies, Third Year
2018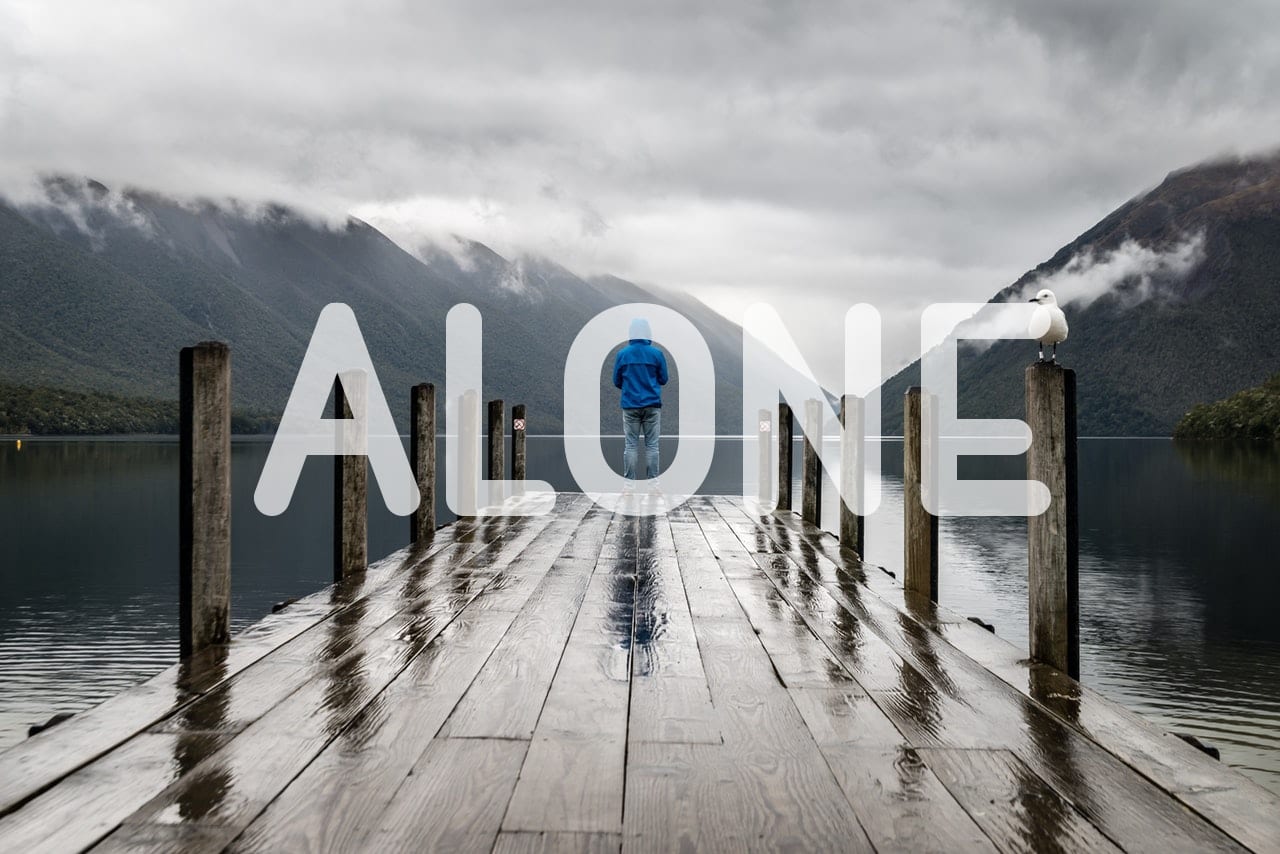 "When I first came to Toronto, I had no one to talk with. To be honest, I have never been a socially active person - I can even consider myself a little bit antisocial - but back in my hometown... " ~ Jack Oztosun ~ Computer Science, Second Year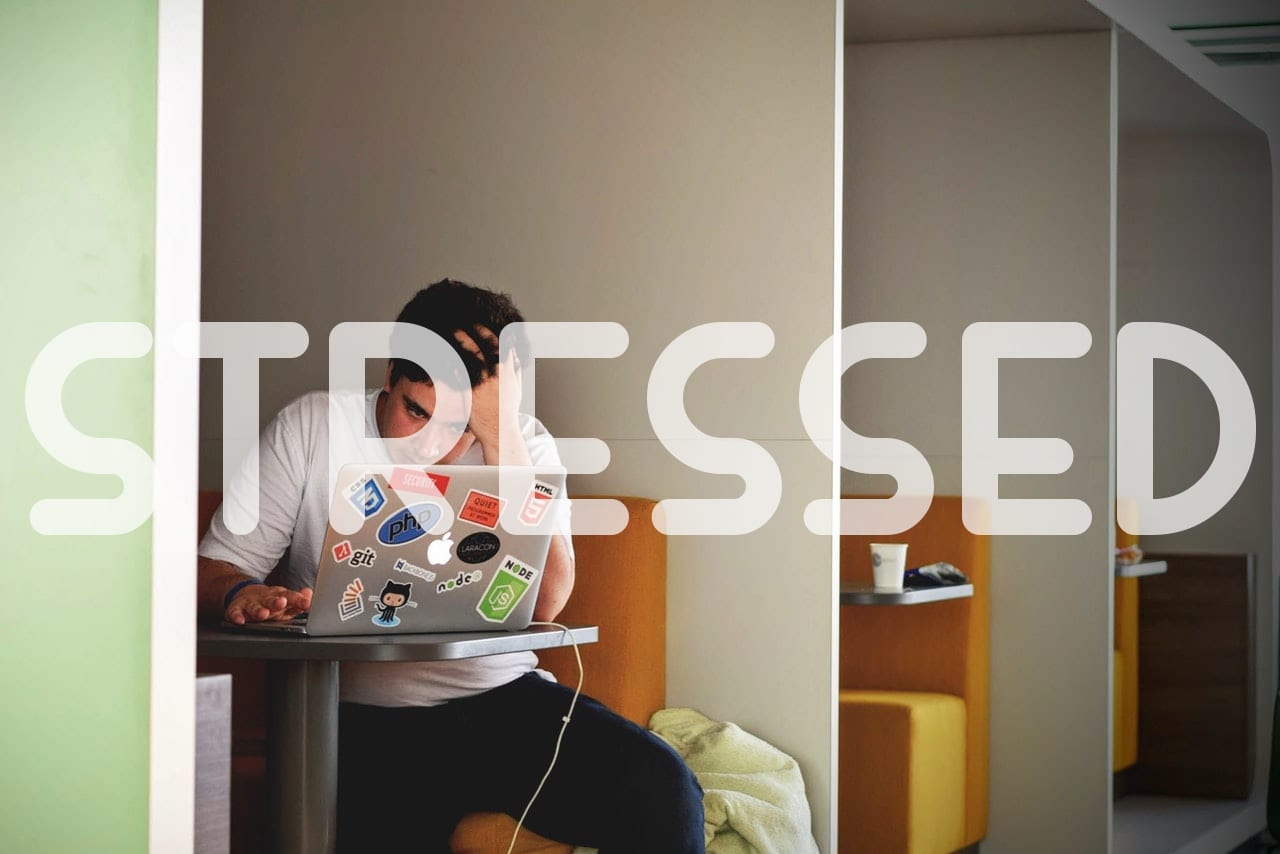 "In my first week of classes, I found myself sitting in the middle of a crowded room and a sudden wave of loneliness passed through me. I looked around the room, desperately trying to find... " ~ Aparna Mehta ~ English, Second Year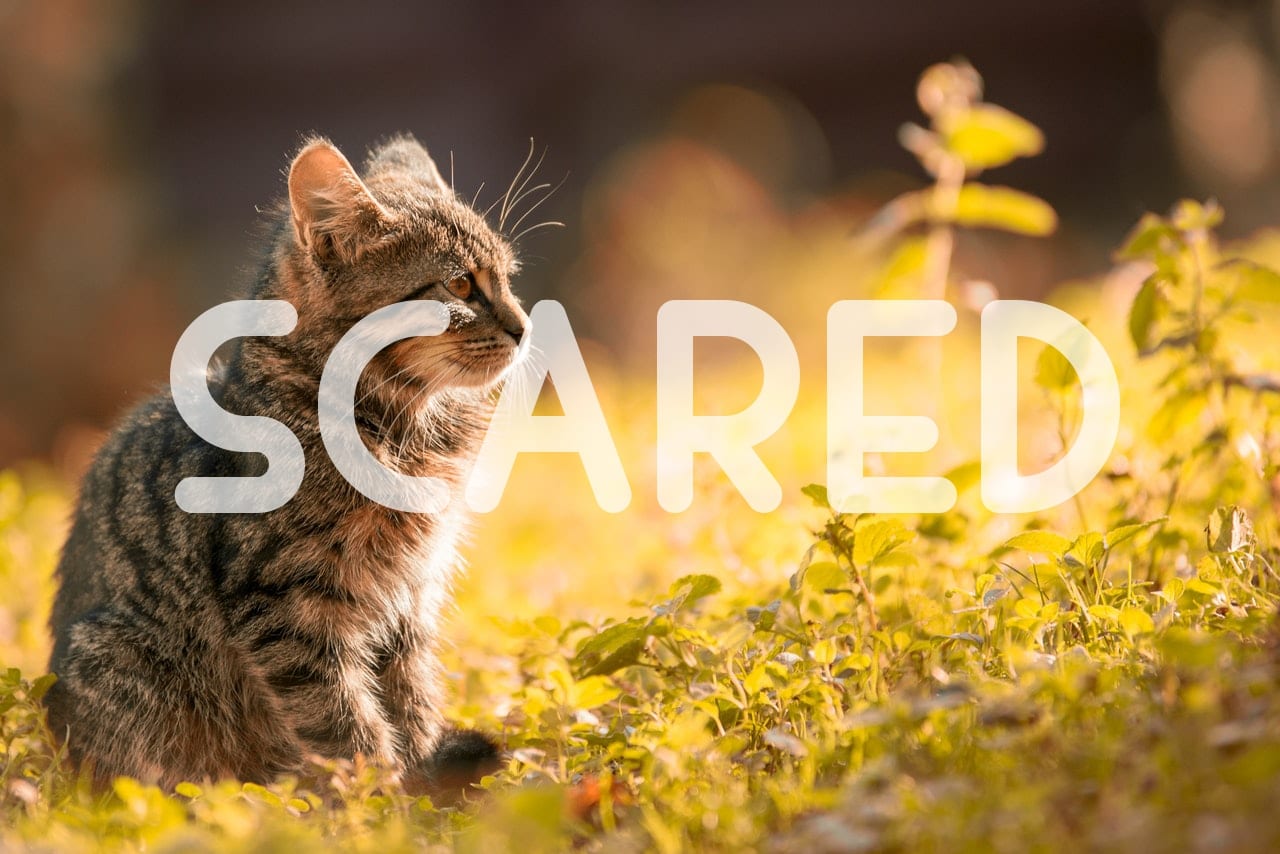 "Mental health has significant number of definitions and meanings. Each person views mental health from their individual perspectives and experiences. For me, mental health... " ~ Arshdeep Kaur Sandhu ~ Psychology, Fourth Year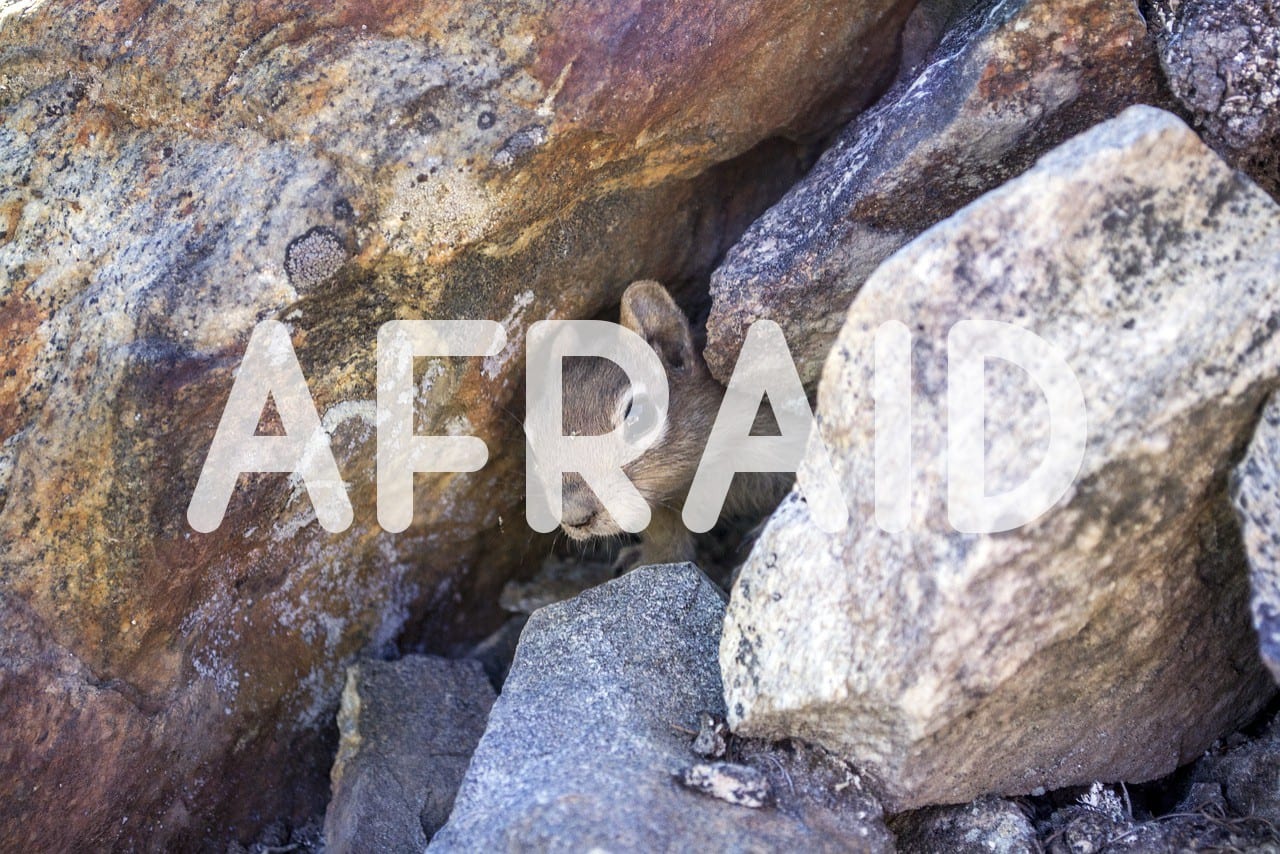 "I feel disoriented. I'm trying to focus my gaze on some of these faces, but I can't. They are all blurry, the whole world is blurry and everything I look at simply slips away. I can see the... " ~ Daria Scavo ~ Unknown Major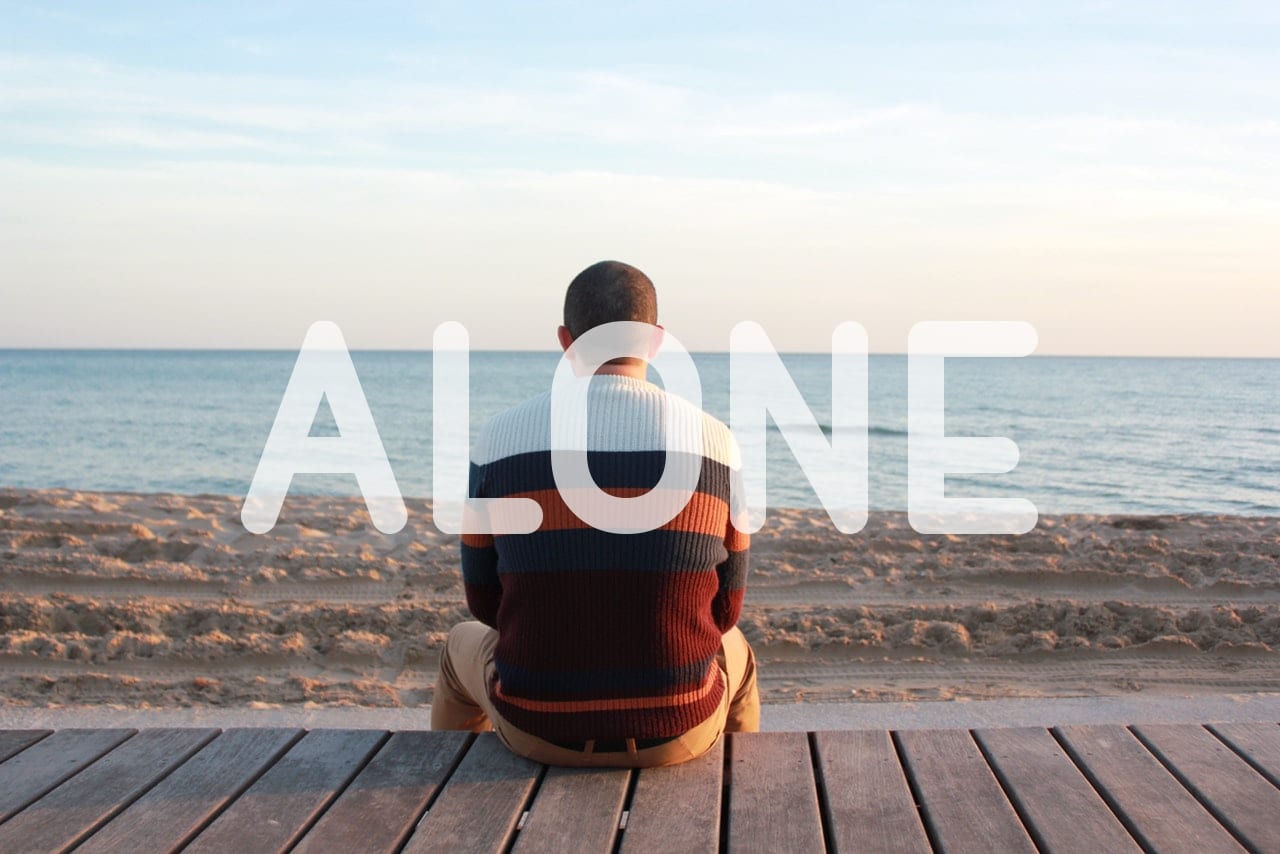 "Doesn't really hit you until it's late night and you're racking your brain and trying to find a logical explanation for what you're feeling. It's a nasty type of depression that a lot of us have and yet... " ~ Z. H. ~ Economics, Fourth Year
"Ever since I've come to university, I've spent a lot of time thinking about identity. I have spent a lot of time questioning my identity and what it means to call a place home. Home is... " ~ Aparna Mehta ~ English, Second Year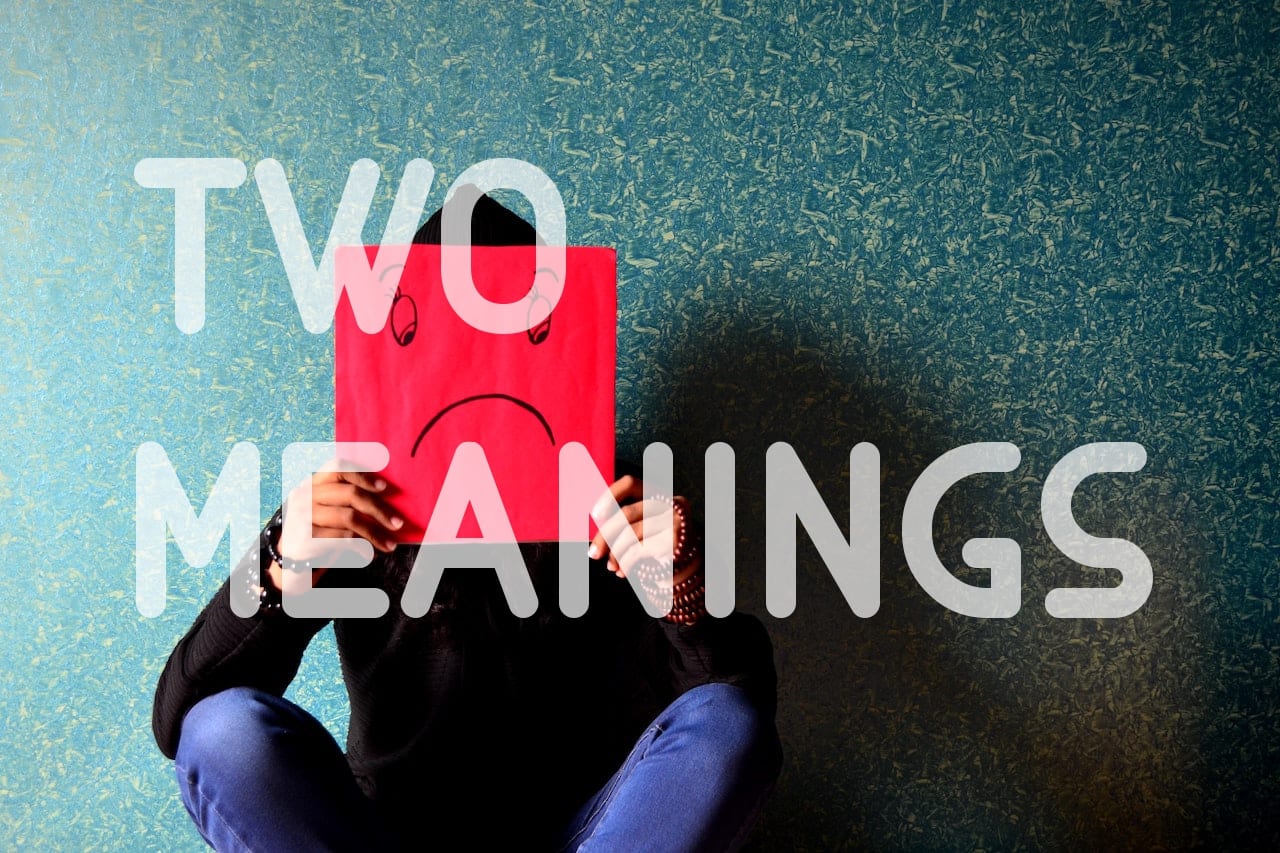 "Please do not feel obligated to help, do not worry about me. I'm alright spending some time alone. It's not a big deal, I'll be okay. I feel good today. I am positive that I will stop at nothing. I feel... " ~ Anonymous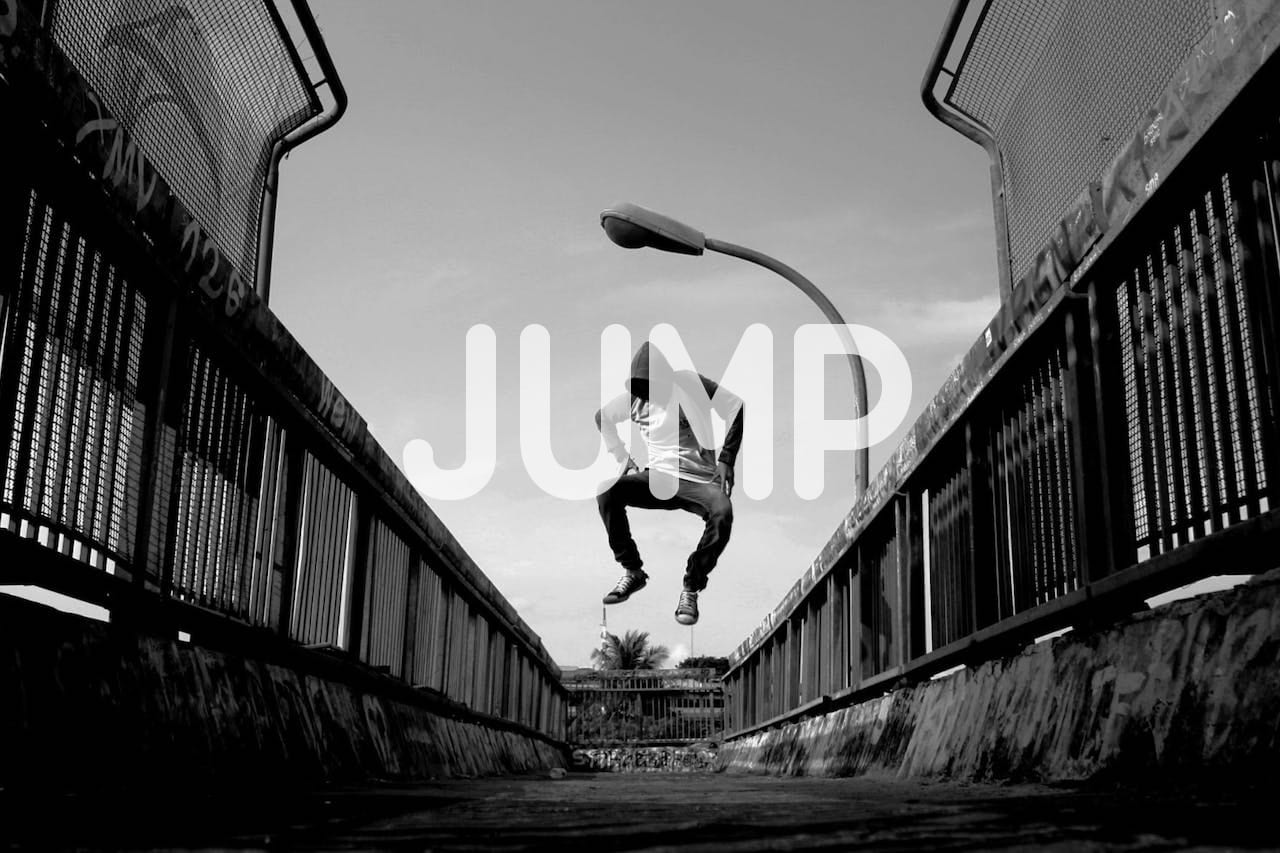 "It makes me feel so dizzy just the thought of standing near the yellow line… Today was such a mess, I have no energies. Well that's not the way you started. I mean it's not my problem, right... " ~ Anonymous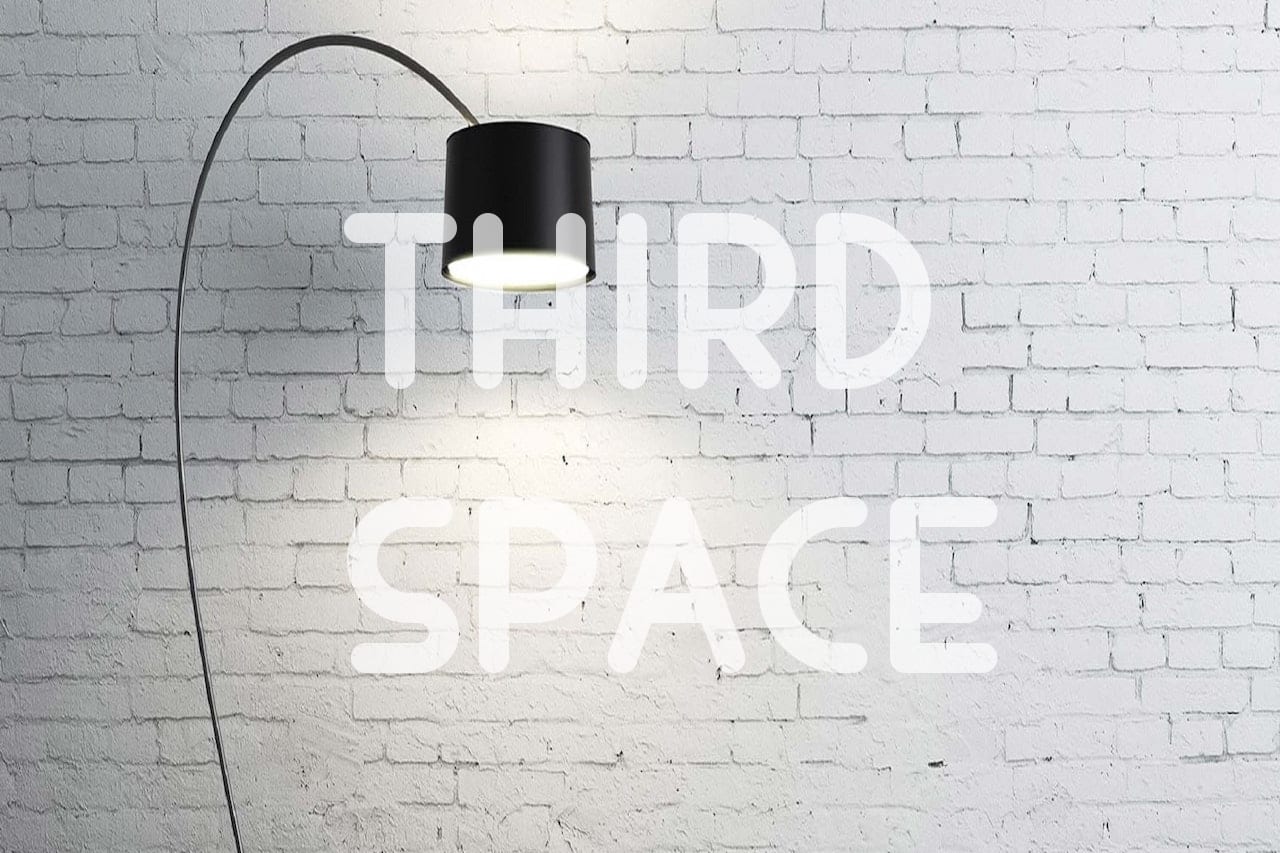 "What does it feel like? They ask Now that you are away from home. Now that you're a man on your own. Is the winter bad, son? Do bundle up. Are you living healthy? Eat some fruit. Do you... " ~ Molade Molara

×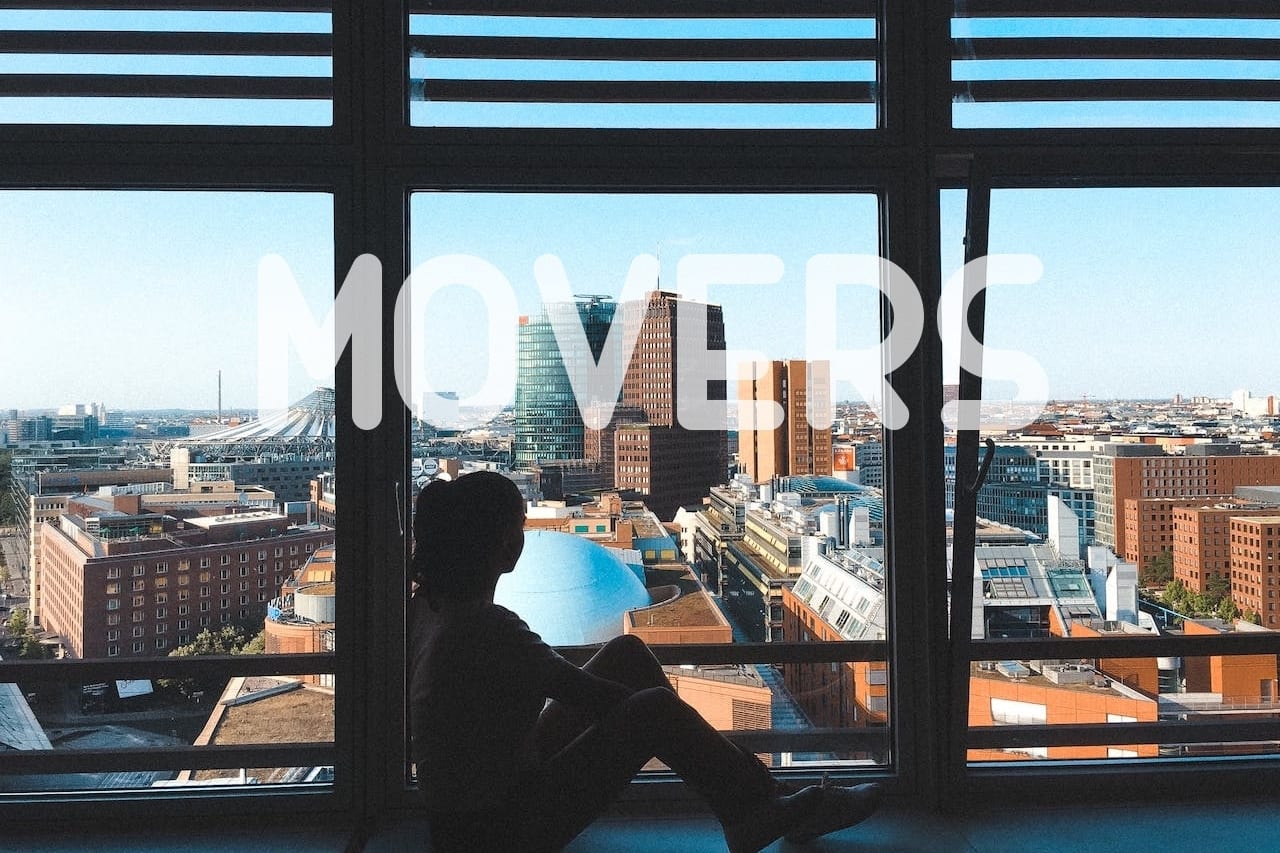 Movers
Alone I am, Alone I feel Alone I came from unknown lands, Searching for answers, for truths Bringing with me stories from another nation, another life

Alone on new territories, enclosed by my pains, Alone spirit, lost in a sea of uncertainty Settling on this land where the time stands still

Walking through the crowd, lone wolf in my soul, Fearing changes, foreign dialects An outsider among dwellers: alien species

History of lonely hearts hidden behind fake smiles Tears wiped out by cold winds Cries muffled by loud voices

Movers, travelers, settlers; that's who we all are G. Fliane
×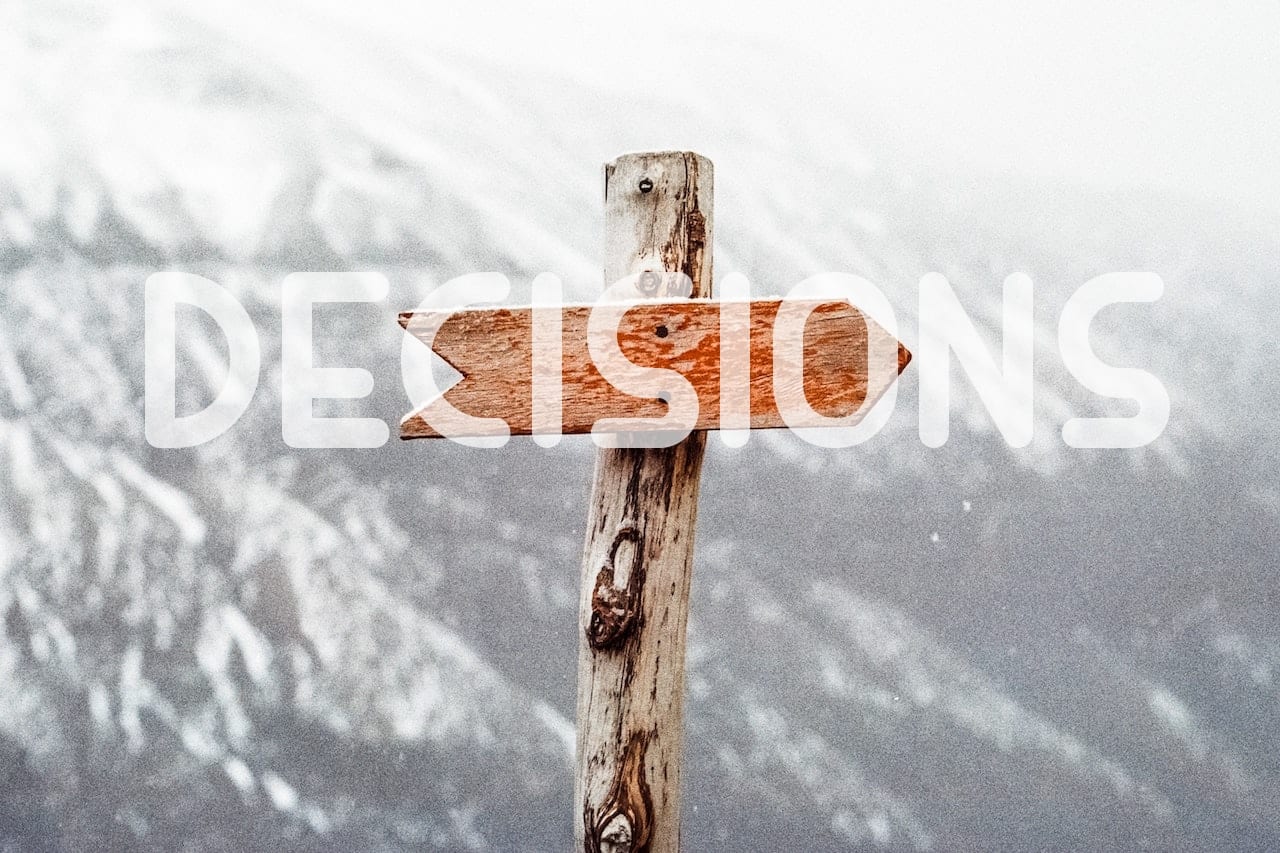 Is it okay to not know who you are? Absolutely!

Hi! I'm Simran. I'm currently a third-year Media Arts major and I don't know what I want to do. Life is unpredictable. Funny enough, I've met people that have an engineering degree but work in a marketing firm. It usually takes a lot longer and a lot more hard work for someone that does not know what they want and eventually fall in love with their profession.

But, let's go back to three years ago, when I was in high school, while applying to universities in the U.K. and Canada. In my last years of high school, I took several psychology classes and before graduating I felt confident that it was a path for me to follow. So I did some further research and decided to pursue military psychology as a career path.

Usually when people would ask me: "What do you want to do?" I would say: "Military Psychology", and everyone, including my academic counsellor, was surprised. I never failed surprising people as I've always been the indecisive one in my family. A few weeks later, I applied to York under BA in Psychology (Hons) program and exactly in December, I got my conditional offer letter and I began to apply for my student visa. Everything went smoothly until June: I remember waking up one Friday morning, walking into my parents' room, where they both were reading, and telling them I wanted to change my major and do something else instead. Initially they both thought it was because I was moving into a different country and that was stressing me out. However, I've always desired to move out and live on my own and it definitely wasn't an obstacle for me. I thought that maybe psychology wasn't for me after all.

How was that possible? I had dreamt about doing it for years, did all my research and planned my future in every detail. Once again I was back to the drawing board with no success. Bare in mind that I had already been accepted into five universities across Canada and UK and applications were closed for the upcoming semester. I was afraid to waste months for the applications to reopen, so I applied for the BFA in Media Arts program at York itself.

It has been two years since I started this degree and I love what my course is all about. Although when people ask me what I want to be or how my future looks like, I am still pretty clueless. I have worked for a production company and a film festival organization that have taught me so much, but I feel I am still exploring the different areas of this industry. Dubai doesn't have an industry that has nearly as much depth as Toronto and all this is very new and exciting for me.

Every experience is different and every opportunity keeps providing me new skills and learnings. I recently went for a meeting at my colleague's house during one of my internships, and I met so many women who had such different backgrounds but yet, they were all still finding their voice. After that I remember calling one of my friend's and telling her "I know I'm in the right place! I felt so inspired sitting in that room." I may not know what I specifically want to do but I know I'm in the right place for now. Eventually life will find its way, as long as I make the right decisions. Simran Dharamsey
×
Inner Strength to Persevere
As an international student, we are sometimes faced with extenuating circumstances that can disrupt our norm in a second. The way we regain stability can be amazing at times. On so many occasions, I have looked back at what I have been able to overcome and just can't believe that I crossed those hurdles. For international students, one of our biggest hurdles is being financially stable; well maybe not all of us.

More than just studying

My goal has always been to never give up, so I was ready to work as much as possible to help pay my tuition fees as my mum could no longer support me financially on her own. I had two strenuous jobs and would work up to 72 hours a week at one point. At the end of a shift, I could hardly get to the bus stop to get home, and there have been instances where I wished I could just crawl on all fours to the bus stop rather than walk. My feet would be sore from hours and hours of standing, shoulders would hurt from constant repetitive motion, my fingers would be stiff, but I would still find the strength to wake up the next morning and do it all over again. I never thought that I had that in me. I worked consistently and never missed a day; I was so hardworking that it didn't take long for my supervisors to notice my effort. They were always willing to give me extra hours which in turn helped me raise enough money to help pay my fees. My colleagues would constantly tell me to slow down but I had to keep on going as I had no one else to rely on apart from my mum.

On pressing on

When classes are on, we don't always have the privilege of only focusing on our studies, but we may also have to keep up with a job all the while maintaining a good grade. I need a part-time job to pay for my rent, transportation, feeding and just my overall well being. This tends to be very stressful as University life isn't easy, to begin with, but to have to work up to 20 hours a week can take a toll on us mentally. My way of coping is usually by singing or watching comedy shows to relieve stress. It is best to find a coping mechanism that works best for you. Make sure to always be on a schedule and let procrastination be your worst enemy. Having to scope through 300 or more pages of the minute font the day before a test is not something I would wish on anyone.

Independence

Being alone in a foreign country, with no relatives close by, gives us the opportunity to grow as individuals and be responsible. Not having our parents or loved ones to remind us of certain things that need to be done can be a game-changer for someone coming right out of high school. We must learn to get our priorities right, for instance deciding to stay in and study for an upcoming test rather than watching a movie or going out with friends or even having to set a budget for the month and sticking to it like glue sticks to the paper. Deciding on when to clean our room, do the laundry, prepare our food and even take care of our health is suddenly left to us and us alone. I felt so proud of myself when I got my very first paycheck and had to get some necessities on my own. I was in total control of the money I had and the fact that I stuck to buying what I needed and not what I wanted was amazing. Another instance where I felt like I was really 'Adulting' was when I got to file my taxes all on my own, I was very pleased with myself, to say the least.

All in all, being an international student has shaped who I am as an individual, I have discovered things about myself which I otherwise would not have known. I am grateful for all the lovely people I have met who have in one way or another encouraged me to keep on persevering and to NEVER GIVE UP. ~Nadine Norman
A second year student in the Earth and Atmospheric Science (Geomatics Science) Program. She is a Sierra Leonean who loves singing, writing and taking pictures of nature.
×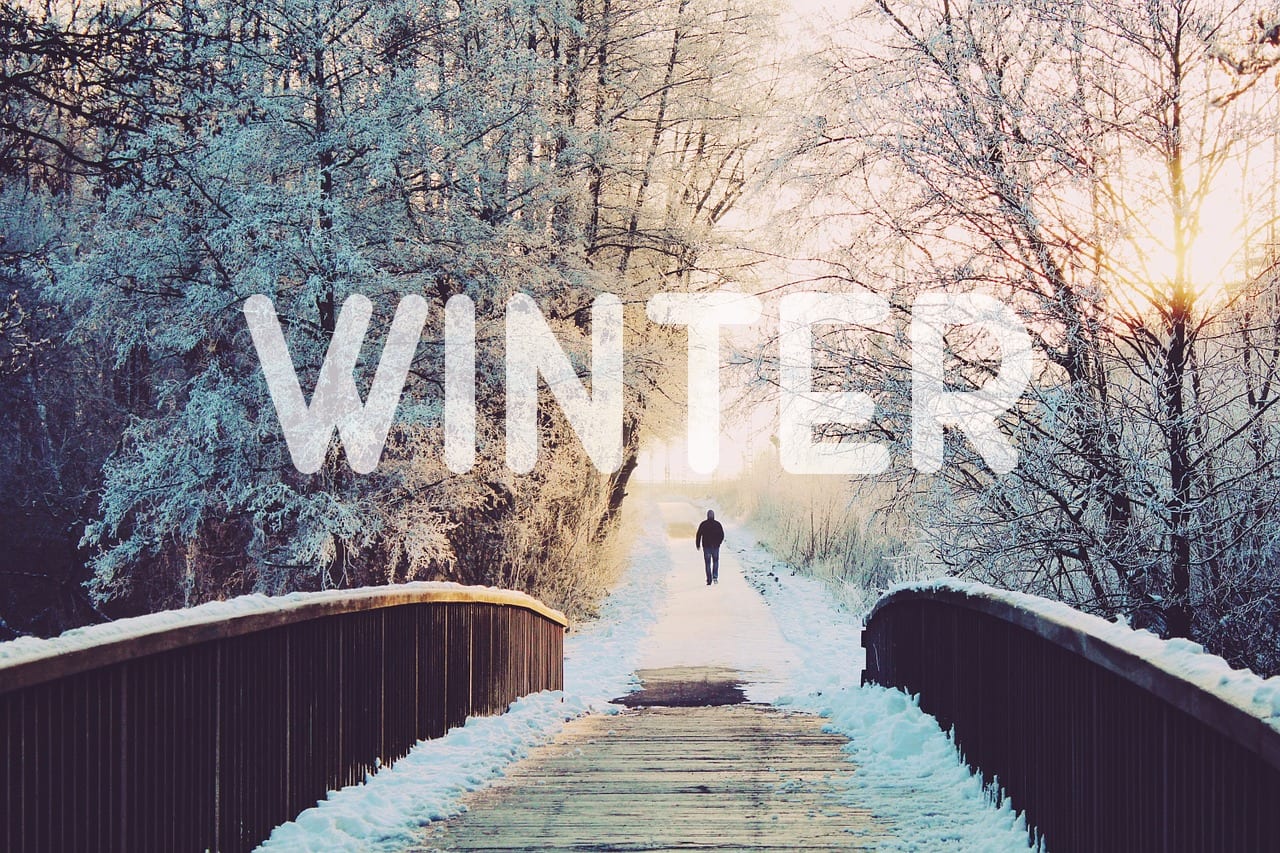 Under The Weather
I admit that in the first hour I spent right after my parents dropped me off to my dorm, I felt happy to finally be alone. Having shared a room with my sisters all my life, the idea of living in my own space to myself was exciting. Tucked under newly made sheets, grinning at the window overlooking the university, I was thrilled with the prospect of finally learning to be more independent and become the master of my own destiny. Dreams kept me awake on the first night.

The warm, September breeze brushed me awake the next morning. It was a comforting feeling to know that the weather was not unlike the weather back home. I hail from the Philippines, you see, tropical by blood. I am used to waking up with the sun already high in the sky, or at least peeking from the clouds at dawn. Excited by the prospect of getting involved in university, I did what any other excitable freshman did: sign up in as many clubs as possible. By the first month, I had seven club meetings to attend to weekly. One day, I sat down to count how many people I interact with on a weekly basis—that is, holding long conversations with them or working with them on an assignment. I counted up to eighty people. Eighty! That's ten times the number of people I interacted with in high school.

When I met new people, I was proud to proclaim my background, say a few words in Filipino (followed by faces of what I hope was genuine intrigue), and exchange a few of our contacts via Snapchat or Instagram. Meeting people was strangely easy in that sense, eager to learn about me, my background, and my experience in Canada so far. They also laughed at the idea that I had not yet experienced a Canadian winter yet, which I found was the common reaction (I should have heeded their warning). Nevertheless, the warmth of the weather shone through the people, and I strangely felt well-adjusted in my first month already.

Later in the year, I found that there was a fine line between being alone and having loneliness. Don't get me wrong; there is no doubt that I made some very supportive friends in each of the classes and activities I was involved in. The days started becoming shorter, and the winds colder. Even my body was reacting to the cooler weather, with skin crackling up and new bouts of acne sprinkling my face. More and more, I felt disconnected by the friends that I had made, as I left more messages on read, texted "sorry, I was asleep" after missing calls, and flaked out on plans to hang out with people. I found myself video calling my family more, but even then, some smiles were fake, and some laughs pretend. I justified this feeling by putting more effort into my work and in the various clubs I was in, participating in volunteer work and working extra hours.

It was a nipping December wind that made me hit rock bottom. After not seeing any friends or attending any club meetings for an entire week, I knew I had to get myself out of this rut. I knew the logical explanation for what I was feeling; "winter blues" was definitely no joke. But I could not let this trend continue any further. I had not felt like myself for the entire month, opting to study alone instead of with a group during exam season. Freezing in the cold, a friend and I walked to Student Counselling and Development in the hopes of trying to improve this. Strangely enough, it was comforting that someone else I knew was experiencing this unexplainable mood as I was.

This is usually the part where I talk about how my mood improved and that I am currently back on track. Without a doubt, it has not gotten any worse. I just got back from my home town with a little bit of jet lag. I felt the warmth on my face again, surrounded by family, loved ones, and a lot of rice (thank God). Now that I am back in the cold, I find myself back in the challenge of keeping myself warm and content to carry on another day. Whether it is the jet lag, or the moods that I have carried in the recent months, I still feel disoriented. Warmth from hugs, food, and laughter, may not be cures, but I know they have been helping to deal with the winter. I know now, at least, that it is not an upward struggle alone. ~ Anonymous
×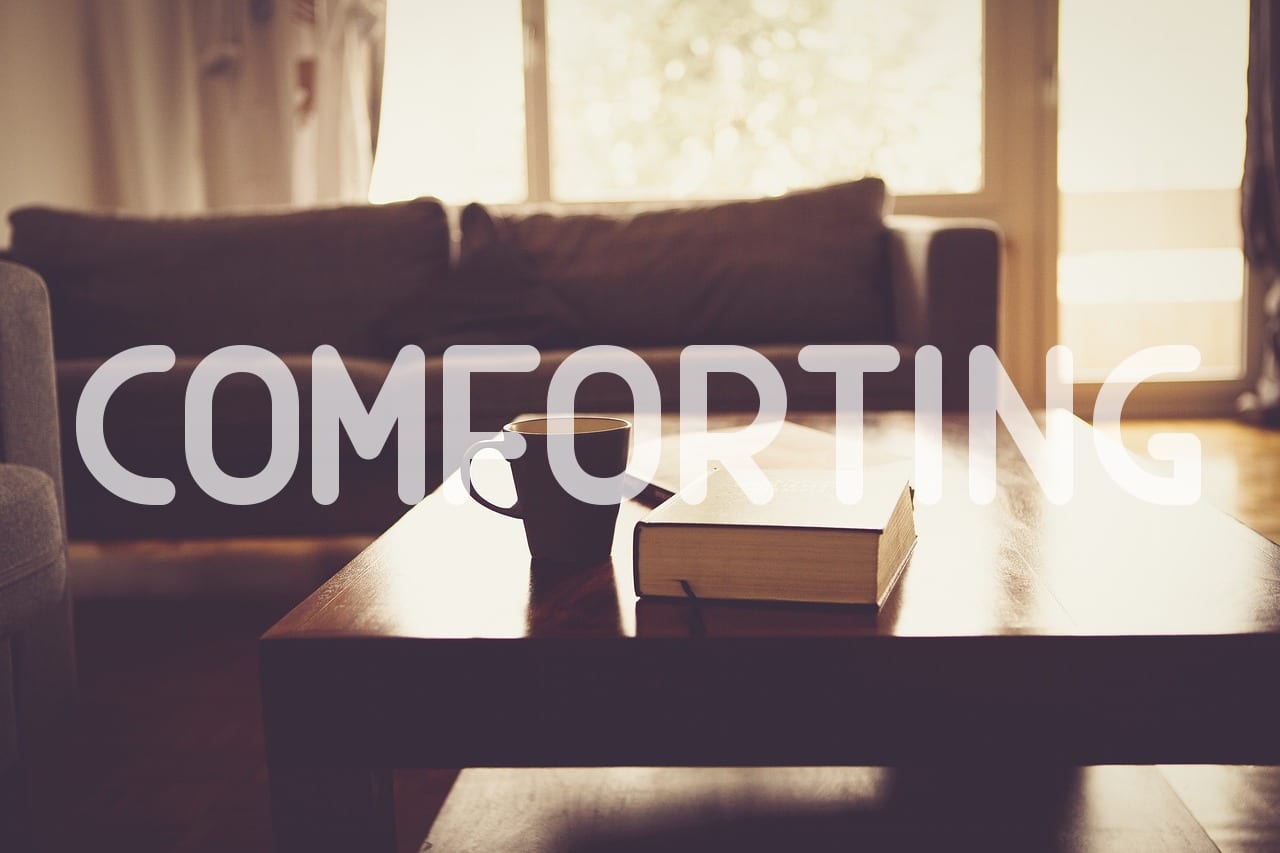 Be somebody who makes everybody feel like a somebody
Love is so powerful. I truly believe we can accomplish great things through it. When I feel loved by my family and friends, I feel that I am capable of anything. Love strengthens me, it motivates me to improve myself and it brings me so much happiness and comfort. When I am next to the ones I love, sharing great moments in life it gives me a sense of fulfillment. Love is such an amazing feeling that no matter what one might be going through, love can combat all the difficulties.

Love indeed can take form in many ways, which makes it so wonderful for there are so many ways to experience it. But for me, love starts within oneself. We have to love ourselves first in order to experience love elsewhere. Love is everywhere, we just have to take a closer look in order to find it. You can even find love in small things, and when you realize how love is portrayed, you feel it all the time in your heart. This great feeling is irreplaceable and once you experience it, you want to keep it forever. In times when you feel love is not around you, we can feel distressed which can in turn make us feel down. However, keep in mind that it is not possible to not be loved. Everyone of us deserves it. There will always be someone who cares about you and your well-being.

I have been through many tough situations when I came to York and I thought that no one really cared about me. I felt really lonely and it was really scary thinking that I could not count on anyone. I thought so because I started to realize that the people who were around me, were not there for me all the time. Specially, when I really needed them. For example, when I was feeling homesick being by myself just kept making things worse. I then realized that I had to find different friends who could help me fight this loneliness and in return make me feel loved. It took me a while to find those angels who were by my side in good times and bad times. Those who would constantly make me smile and feel grateful for all I have. After experiencing all these wonderful things, I felt that my heart was complete. Being here was so much easier, even though University life can be very stressful.

I encourage everyone of you to find love. Any type of love really, one that brings you joy and what best suits you. Pay close attention to the importance of sharing. Having lunch with someone or watching a movie together are examples of sharing. I can see a lot of people crave for this value, it is important to also spend time with others. We are social beings, meaning that we need to be related to others to feel well, and be content!

Spread the love! ~ Camila
×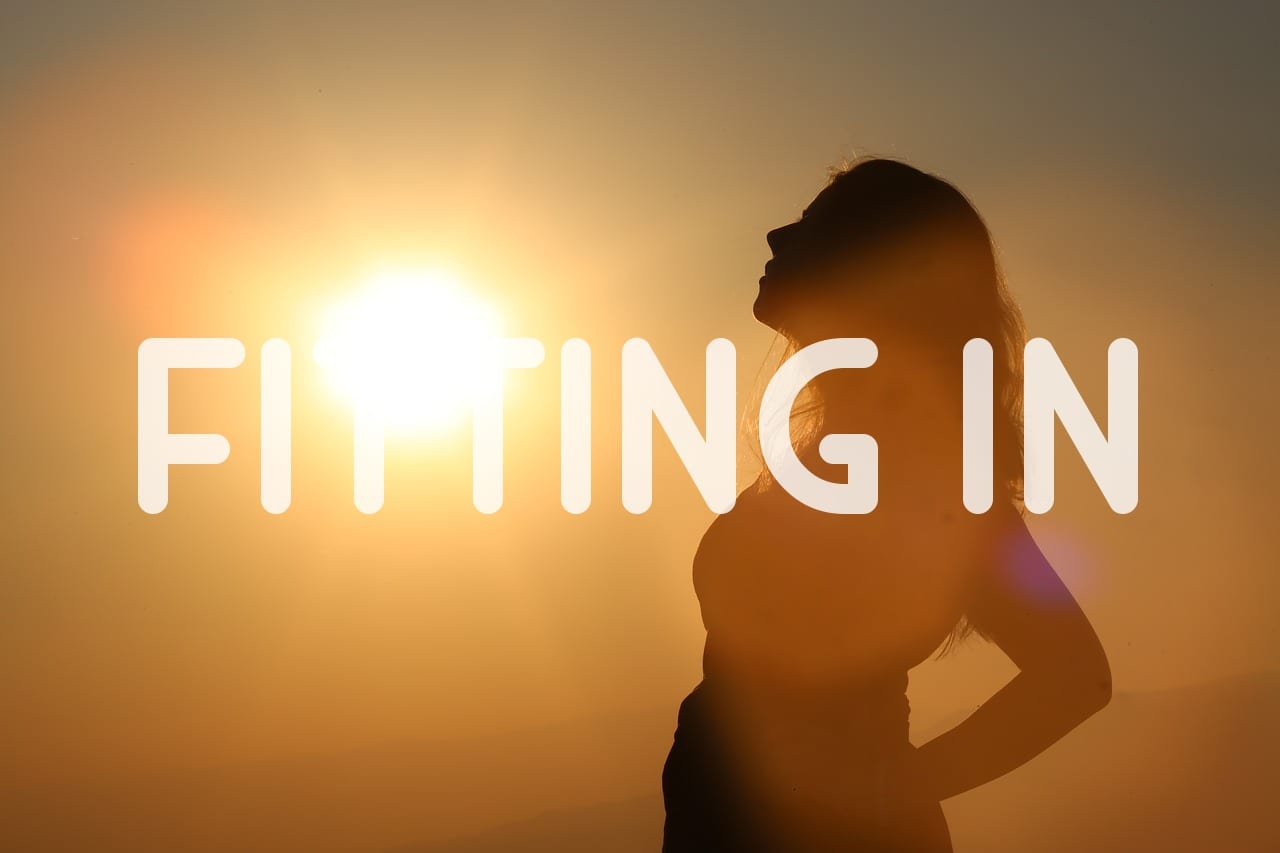 Overwhelmed with both the university transition, and having to adapt to a new country and culture, missing home and struggling to find a place in the community, international students are often most in need of the support that on-campus resources and services can provide.

The latter, however, are often either poorly advertised and thus fail to reach the student population or are advertised in a way that targets the understanding of domestic students. The administration fails to account for the fact that international students often come from countries where certain services and resources are either poorly developed or absent altogether. For instance, in many places, mental health is not something eagerly acknowledged or discussed, as any attempts to facilitate such discussions would be frowned upon. The concepts of "leadership" or "character building" can be novel for many students as well and the necessity behind their existence is rather unclear. It is thus only intelligible, that even when we successfully become aware of the existence of certain on-campus services, we may approach them with caution or misunderstanding.

As a first-year student, I was no exception. I could hardly understand the utility of getting involved on campus in some sort of "leadership" other than for the sake of putting something on my resume. I was overwhelmed with the variety of clubs available and could hardly understand where I could potentially belong. I heard about the coffee breaks at York International, but same as with the other events, I self-sabotaged due to social anxiety and came to only a few of them throughout my first 2 months at York. I tried to convince myself that I have made enough friends and have already started "enjoying" my time at university, but it was a lie I told to myself to avoid disappointment in my own efforts limited by fear. As I lacked the sense of belonging on campus and a number of mental health problems started to kick in, I eventually managed to overcome my fear and push myself to attend the 1st coffee break. Immediately, it made a difference in my life and became one of the turning points that semester. I spoke to people and managed to make some friends right away, which was extremely useful for someone filled with self-doubt. Coming to it continuously across time helped me become more confident which in turn eventually initiated a chain of other positive changes in my life. It also allowed me to get more familiar with the international community at York, expanded my knowledge of culture and understanding of people, and for some time it became my "home away from home" in its literal sense.

Another time accessing an on-campus service made a difference, albeit in an unexpected way, was when I came to Career Center to see my counsellor for the first time in my 1st semester at York. I walked in, we greeted, and I started telling her how important it was for me to find a job (even though I didn't know which one or where) and how I needed to figure everything out as soon as possible because I would need this experience after graduation and the time was running out. After hearing me speak for 10 minutes, she paused me and said that she has heard enough about my job plans and that now she wants to hear about how I was "finding it in at university" … This sudden change of topic confused me greatly as I did not expect it at all. She started asking me if I had people I could share something with or if I was living in a safe neighborhood and so on and so forth. Eventually, my eyes filled with tears and I wanted to leave the office as soon as possible. She was right in doing that. She noticed that I was not doing that well. She provided me with a reflection of myself, a reflection that I did not want to see or acknowledge: a 1st-year international student who was not adapting to university greatly and was collapsing under the many self-imposed and family expectations to achieve. She showed me that someone still cared, and perhaps I should do too.

The last experience with an on-campus service that I want to share was not entirely positive, but it turned out to be one in the end—the Student Counselling and Development Services at Bennett Centre. First time I accessed it was again in my first semester at York. It took me a great deal of time and hesitations to finally push myself and request an intake appointment. Basically, I went through all stages of denial and avoidance of my emotional problems, coupled with the constant guilt and shame I felt about "feeling this way", "being weak" and "asking for help". I thought that "help is for the weak, and I am strong and smart and should be able to figure it out on my own." Getting help for the mental health problems was made fun of back home, and almost never discussed by the family members I respected. Neither did I have a tendency of being self-compassionate or easy on myself.

I entered the office room of the intake counsellor after being on a waitlist for around 3 weeks, still thinking that I probably shouldn't even be there as my problems are not serious enough to bring them to therapy. As I started talking, the lack of empathy and warmth from the intake counsellor shook me greatly. "My problems aren't serious or valid enough indeed," I thought. She then asked me if that was all I wanted to share. Even though she probably did not imply anything invalidating behind it, coupled with the general lack of warmth and my state of mind it sounded invalidating enough to me at that particular moment. I never came back that semester. Which was a pity since if I was a bit luckier or not so easily discouraged and ashamed, I would have learned that it IS possible to get some good psychological help and support from the Student Counselling and Development Services.

After another unsuccessful attempt later that year, I decided to request a counsellor once again in my second year and it finally turned out to be a positive experience. This time, though, I did not request a counsellor in a state of crisis but rather in a somewhat calmer state of mind to help me achieve my personal development objectives. I was lucky enough to be assigned an intern who was reasonably knowledgeable and fit my personality well. It was the first time I realized that counselling can truly be helpful, which was for sure very satisfying. After all, around 80% of the therapeutic outcome depends on how well your personality matches the personality and the communication style of your counsellor, and this should be kept in mind. For anyone wanting to start psychotherapy, I would advise to approach it in a way you would approach finding friends. Speak to a few people until you find the one that feels right – you can always request to change your counsellor at Bennett Centre if you feel like you aren't getting anything from it. And of course – never be ashamed of needing help. Your friends and family may know you well and be willing to support you, but quite often therapists are more qualified to do it and subsequently attempt to modify your cognitions. ~ Dasha
×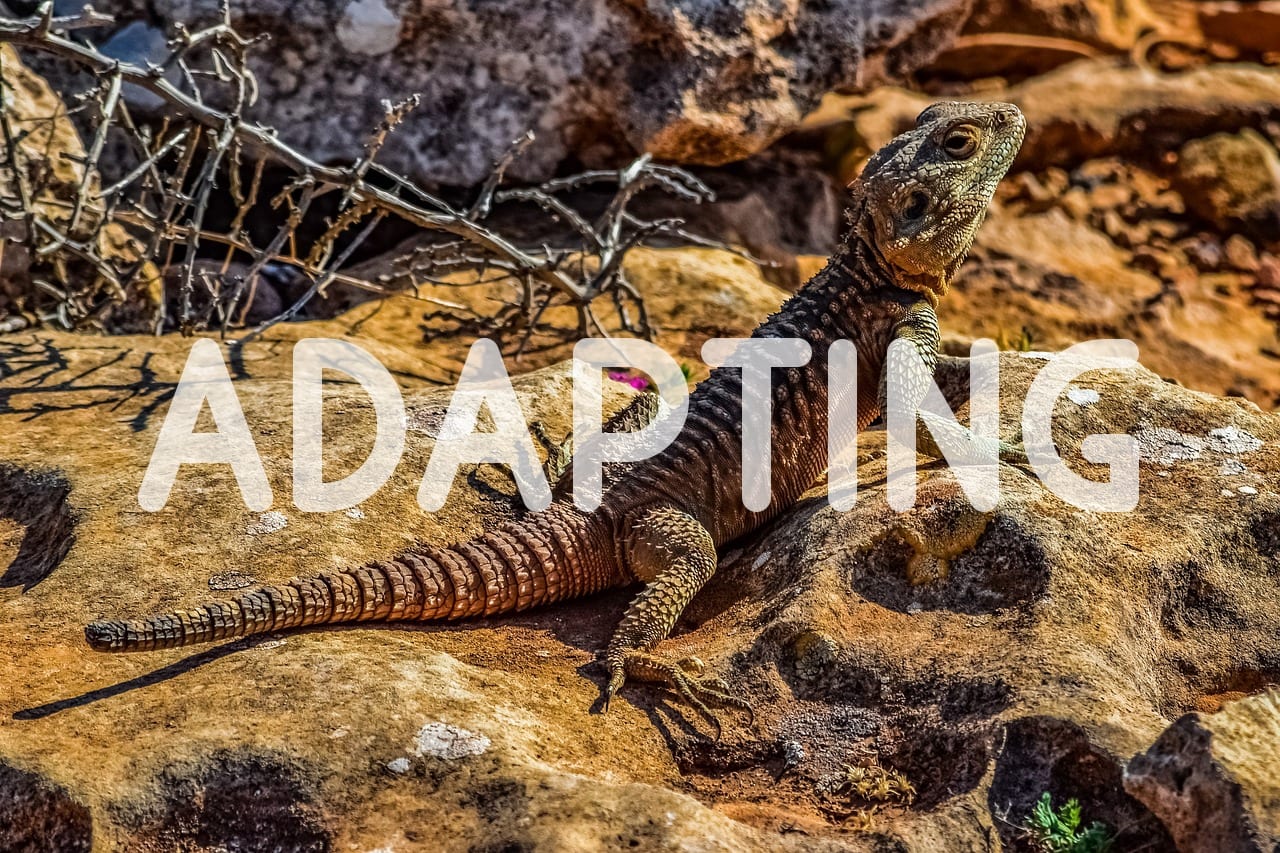 This is an ode to any international student that stumbles upon this blogpost. This is a celebration of the effort that you've given during your time here; of those heart-wrenching goodbyes at the airport; of the progress you've made and of everything that is yet to come. For any student, starting their University career is a challenging journey. However, for international students like you and me, the challenge becomes ten times as hard.

Almost everything in Toronto parallels the life I lived back home, in a very tropical and small El Salvador. From diving down 60 degrees in weather (from 30 degrees to -30); to getting used to using public transportation; to speaking more English than Spanish; to cooking my own meals and struggling to manage my own time. Yes, it's overwhelming but thanks to the vast resources that York has to offer, it has been just as rewarding and empowering.

Endless gallons of doubts cascaded into my mind during the 5-hour plane ride to come here. Will I make friends? Will I survive the harsh winter weather? Will I be too homesick? Will classes be too hard? Although sometimes I still get a brushstroke of those fears, they vanish away when I think of my first week at York and how much I've grown ever since. When I came in 2016, I spent a week surrounded by the most enthusiastic, welcoming and joyous people I had ever met: my frosh leaders. Frosh Week was, without a doubt, the highlight of my 3 years here. Then I became a Frosh Leader during the next 2 Froshes after mine. Getting involved with New College (for people in BCOMM) has been one of the best decisions I've taken here. It's a week where York no longer feels like a humongous campus you barely know; a week were strangers become life-long friends, a week where you will make hundreds of memories which will only bring you laughter and joy. In addition, it allowed me to help other incoming international students transitioning into living abroad. Getting involved with your college will fill your lectures with familiar faces and allow you to get a better grasp of what the next four years look like.

During my first few months here, I saw a Facebook post from York International about one of their welcoming parties. Although I wasn't sure if I should go or not, I somehow found myself walking there without much thought. As I entered the room, I remember feeling a wave of nerves entering my body. There were so many international students, and I knew no one. As the evening dragged on, I met girl from Ecuador. We shared a lot of similar interests and had the same name. 2 years later, that girl from Ecuador is one of my best friends and someone who has made a difference in my time here. York International will open doors to many friendships and very helpful advice. Yes, it is intimidating to go into a room full of strangers. But we've done far more difficult things (like moving to a new country), so take it as an opportunity to meet new people who are most likely going through the same challenges as you.

This might sound cliché, but I think that getting involved will mark a significant difference in our university life. York has a buffet of choices for us, so we might as well try them all: clubs, sports (varsity or intramurals), Frosh Week, College Councils, Residence Councils, York International and much more.

If you are ever overwhelmed/frustrated by the challenges that come with being and international student remember this: you've made it this far. You packed your bags, got on a plane and said goodbye to your family in order to pursue that which sets your soul on fire. Whether it's business, theatre or math; you are here because you deserve to expand your knowledge and become a better version of yourself. Your time at York will be the very best years of your life, it's just up to us too look at it that way. There are many useful resources and incredibly kind and loving people that will make it absurdly memorable, just look around and I guarantee you will find them! ~ Camila
×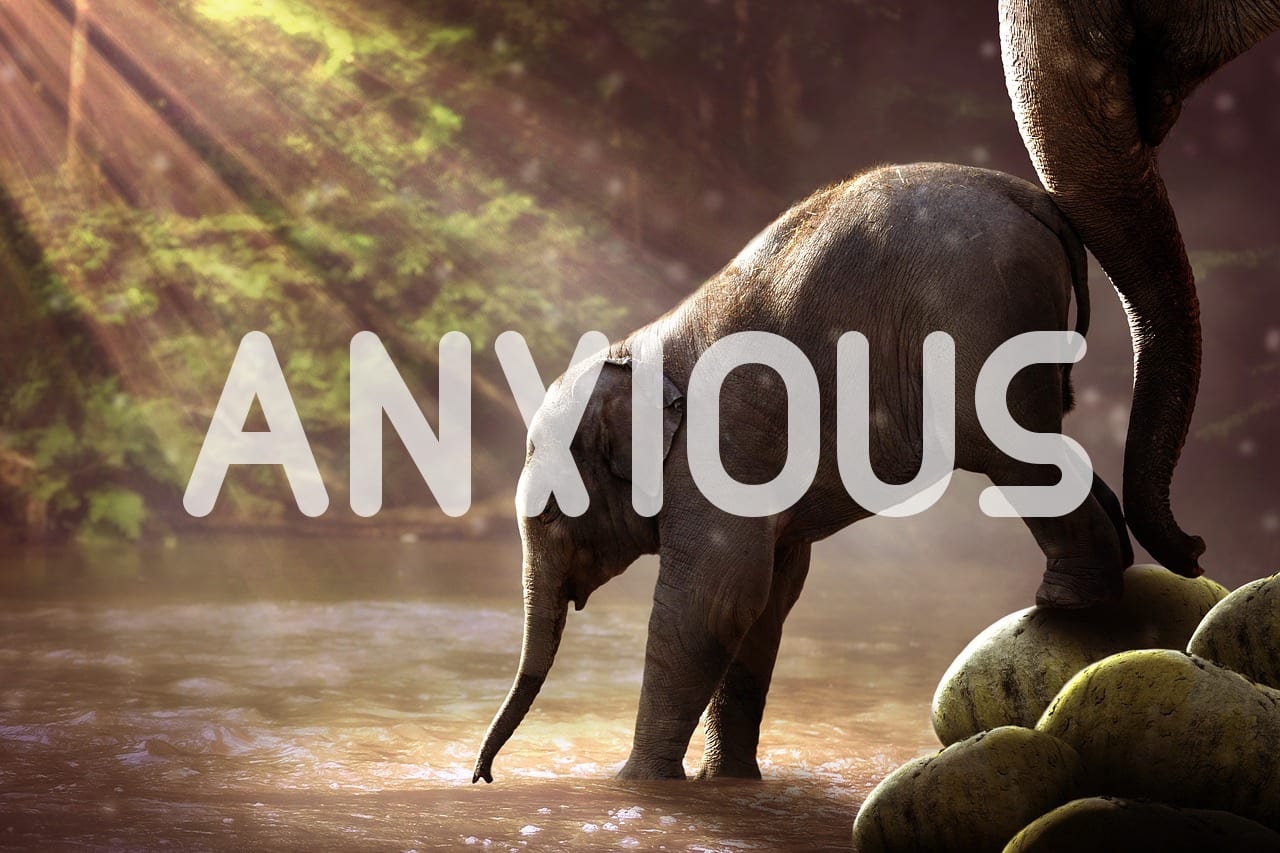 Growing up Asian, most specifically Filipino - we have always perceived the West as the dashing silver of destination. I'm not kidding, being able to study or live in the West is highly looked upon. That's why when I came to Toronto - I thought it was the end of all of it. I thought I've made it, since I'm in the West right?

Yet no one really mentioned the wave of culture shock that you'll experience. I was faced with the melting pot of different faces, language and cultures that I have never heard or seen of before. Anxious and unsure, I wanted to fit in badly. I wished that I've lived here long enough just to mix easily with everyone. I tried suppressing my accent so as not to make it obvious that I'm not from Canada.

Ridiculous.

I thought I have to distance myself with my culture just to fit in. I thought that I have to hide that I'm new in the country just so that I can make friends. Little did I know that only by embracing these minute details about me, I could attract a genuine and loving circle of friends who would accept me for who I am. It's cheesy but true.

I grew to realize that connections are made through sharing your own roots, the food that you eat and about the home that you left behind with the people that you are with. I found refuge in joining clubs at York such as the Catholic Chaplaincy. The moment that I entered the club room, I was greeted with friendly faces who so willingly wanted to get to know me. I found out that there were so many people who were also having difficulty in finding their bearings in this foreign place.

We found comfort in sharing our own anxieties, fears and the little joys that we experienced. I found confidant in people by just being open and listening to their stories.

I advise to muster that stirring within you and don't be afraid get out there. I know it's easier said than done but take heart, because you'll be surprised that many people wants to get to know you! You are you with a different story to tell. You are made of experiences, adventures and lessons that no one has. Don't be scared to bear your light.

York has over 350 clubs, and I'm pretty sure you'll find a perfect one for you. Clubs and organizations usually do tabling over the term to showcase what they offer. I chanced upon my run group, Team Unbreakable during my first year at York Fest (it happens every fall) and it was one of the best things that has happened in my university life. We run rain or shine, and even during the winter! The most amazing thing is finding a group of friends who has the same interest as you.

Find peace and embrace who you are and rest assured, you'll attract the right people. ~ Ira
×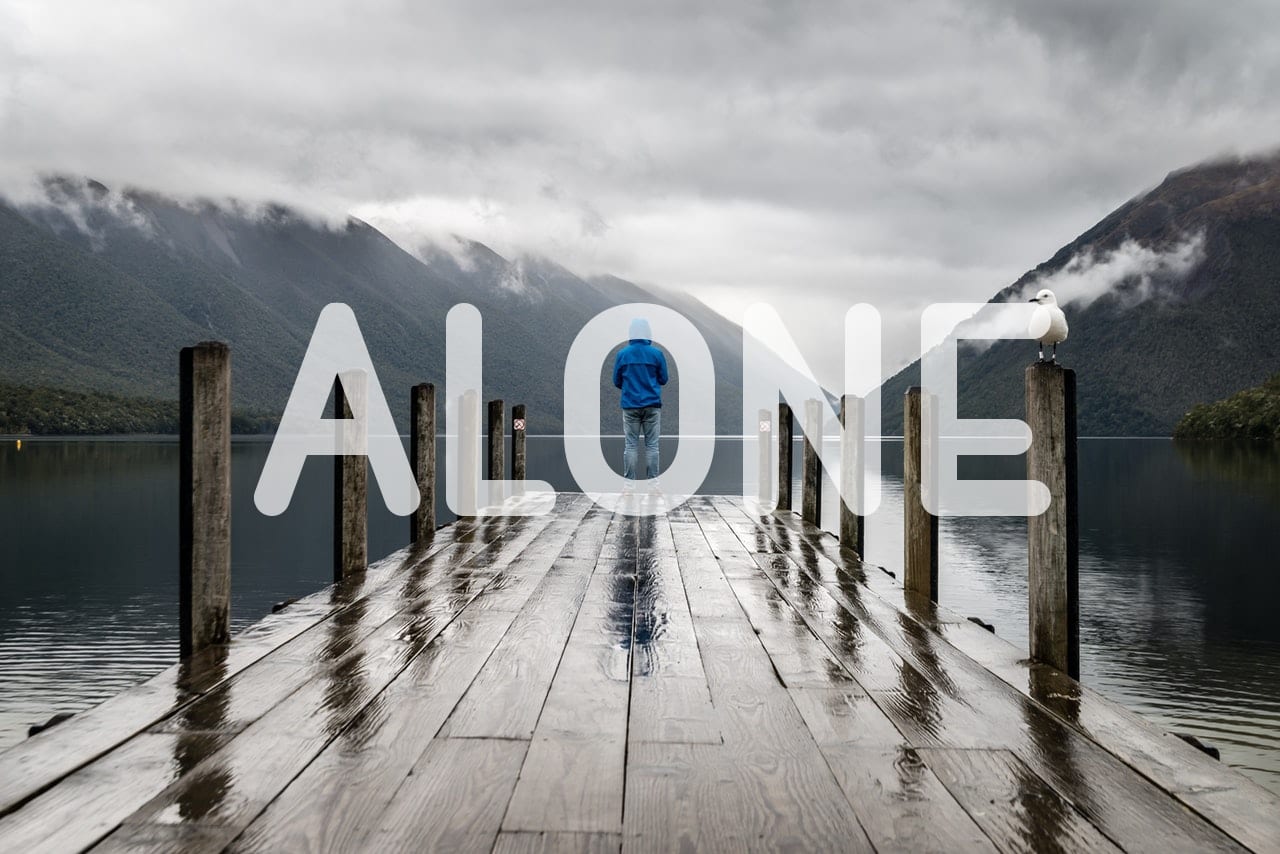 When I first came to Toronto, I had no one to talk with. I actually have never been a socially active person. But back in Turkey I had really good relationships within my family and a couple of good old friends. I never thought that being alone is going to be a problem for me. But in my first days in Canada, I realized that as a human, interacting with your own kind has a great impact on your mental health. So I decided to make a quick search about activities at York to meet with people.

Then I remembered York international and decided to visit there to see if they have something specific for international students. Because I thought speaking with international students would be easier for me at the beginning. I learned that they have coffee breaks on Tuesdays and Thursdays, and I thought it would be good to see some other people and interact with them. I started to attend coffee breaks and made a lot of friends at there. Also improved my speaking skills and pronunciation a lot. Later on one of my friends told me that York International was looking for volunteers and I decided to apply for it. Nowadays I am volunteering at York international, I have a lot of friends here. Most of them are the ones from the coffee break sessions. and I am feeling way better than the alone version of me. As a conclusion, if you are feeling alone, it is pretty normal, just try to find yourself some activities to meet with people. - coffee breaks are good option if you are not much of an outgoing person - Im pretty sure that you will feel better when you have someone to call friend. ~ Jack
×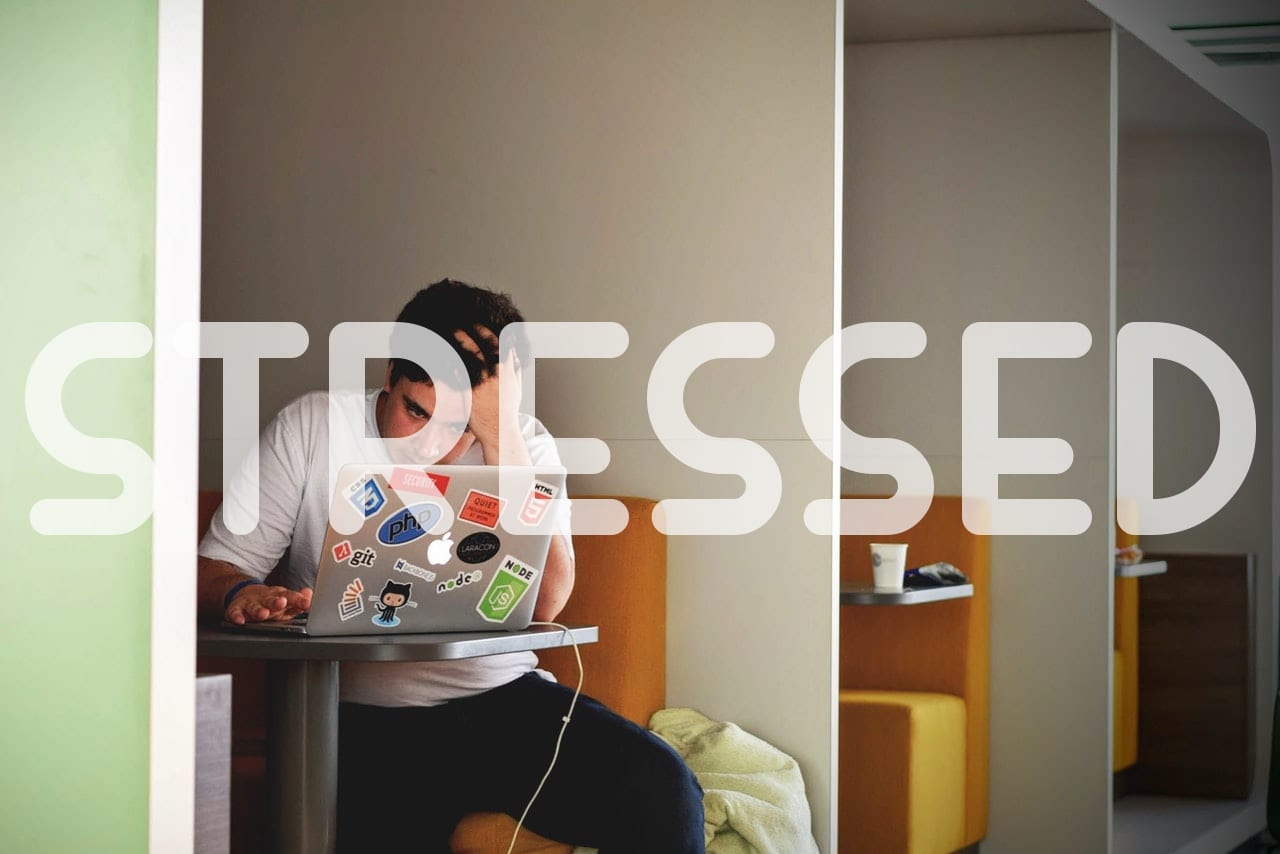 In my first week of classes, I found myself sitting in the middle of a crowded room and a sudden wave of loneliness passed through me. I looked around the room, desperately trying to find a familiar face and when I could not find one, the feeling intensified. I hurriedly took out my phone and tried to contact some of my old friends from school and was filled with sadness when none of them answered me. I thought that I had lost all my friends in just a few short weeks of being away from them. However, better sense prevailed and as I checked the time, I realised that due to the time difference, my friends would have been asleep while I was making my frantic calls to them. I took a sip of water and a couple of deep breaths and waited to be let out of the room. The first thing I did when I left was call the few friends that I had made on campus and spoke to them. That was the day I realised that university campuses are vast and everybody is engrossed in their own work and that there are times when you might not be able to find anyone to talk to or you might not be able to connect with them. That's alright as long as you take a deep breath and don't panic.

When I use the term panic, I use it to stress the idea that you might think of impossible scenarios or might jump to the worst conclusion, such as that you might be suffering from depression, loneliness or a bad case of anxiety. If you are an international student, these conclusions might be your immediate reactions. International students face a number of barriers when they enter the new environment. You might not speak the language and therefore face a language barrier. This makes class presentations and making new friends highly stressful.

I remember my first class presentation in university. I am a highly self-conscious person and I couldn't bear to have a class of thirty people stare at me while I spoke. A number of varied thoughts passed through my mind while I was speaking apart from the material of the presentation itself. My face was red and I could feel it growing warmer and warmer as I wondered whether they could understand what I was saying and if they were making fun of my accent. It was the most traumatic five minutes that I ever spent in a classroom and when the teacher told me that I'd done a good job, I knew that the experience had made me stronger.

Another situation that daunted me during my first semester were the unrealistic expectations that I faced from back home. I had always been a good student and I found myself expecting to do as well in university as I did in school, as did my parents. I realised that this was not a situation that I was alone in. My friends were going through the same thing and I understood that International students struggle with unrealistic expectations from back home. These expectations, along with the time and money spent on their education turns into a burden for the students and underperforming students might be afraid of disappointing their parents or be threatened by the prospect of being sent home prematurely. However, I also understood that while I should be doing well and that I should study as hard as I possibly can, I should not beat myself up over not being the best at a course. The academic style of university is very different from that of school and everyone is struggling to do well and as international students, you might come from a different academic system and therefore it might take you longer to get acclimatized to the new system and environment.

I also realised that a lot of people jump to conclusions and allow themselves to believe that they might be suffering from a mental illness due to a sudden bout of loneliness or panic, as I almost did. However, a great number of people also lull themselves into a false sense of security, allowing themselves to believe that they are alright while they might not be. This could happen because they are afraid of being labelled. Labels are hurtful and can be used very influential when one is struggling is with an internal issue such as depression, loneliness, extreme anxiety or even just the feeling of not fitting in. Various people have various different takes on mental illnesses. They understand them in different ways and deal with the in their own personal manner. Sometimes, people might not even realise that they are struggling with such issues, as they come in various forms. An individual might just sit in their room and eat a lot of food and pass it off as an increase in appetite due to excess stress. However, this sudden increase in appetite could be a sign of a mental illness. Students who are not doing well academically might just give up and not even realise that they have given up. They might prefer to watch an endless number of movies or TV shows, each time telling themselves that they will study immediately after. This could be because they have not done as well in a course as they would have liked to or that they do not understand the material and do not know where to begin. These could be signs of depression, lack of academic motivation and anxiety.

As different people have different symptoms of mental illnesses, they also have different manners of dealing with them. Some students might be comfortable talking to a professional about their issues and will get the help and support that they need, while some students, such as myself, might prefer to talk to their parents, siblings or close friends and will find their support in those avenues. However, some international students might come from cultures where it mental health disorders are stigmatised and they fear that they will be labelled or stereotyped. They might not seek the help and support that they might require due to the fear of being ostracised. This could lead to further issues. Therefore understanding the importance of counselling, whether it is from a professional or a close personal relationship is very important, as is being aware of the symptoms of mental health warning signs. There are several ways in which one could cope with loneliness or anxiety.

My first point of contact is always my mother, simply because I know that she will understand me and what I am going through. Whenever I begin to feel a little lonely, I call up my mother and have an extremely long chat with her. If she is unavailable, I call up old friends or my new friends from university. The thing to do when you begin to feel lonely is to talk to someone, a friend, parent or sibling. However, if you are unable to talk to talk to anyone, I find that what works best for me is to just walk out. The campus is big and beautiful and the moment you step into a cafeteria or a coffee shop, the gaggle of people and noise is enough to overwhelm you. I find that while the overwhelming feeling can make you feel lonelier for a moment or two, you begin to feel better in a while as you feel that you are a part of something. A deep sense of anxiety is something that I have always suffered from, no matter what situation I am in. From going to a gathering at my friend's room to walking into a huge classroom to giving a presentation, the smallest thing is enough for me to start double thinking and planning and second guessing, as well as hoping that I am making a good impression. I also realised that the way I coped with this was to stop going out to gathering and preferring to take on the role of the researcher while doing a presentation, in order to avoid speaking. However, this was not the right way to go about doing things and so I began to take up different coping mechanisms such as taking deep breaths, accepting that I should do my best and not aim for perfection and learning how to laugh at myself, which makes for a good ice-breaker.

In conclusion, I believe that there is no standard answer as to what mental health is, as it holds different meaning for different people. I personally believe that good mental health is striving to be the best version of yourself rather aiming to be perfect, allowing you to be kinder to yourself and surrounding yourself with a group of good friends who will accept you for who you are. ~ Aparna
×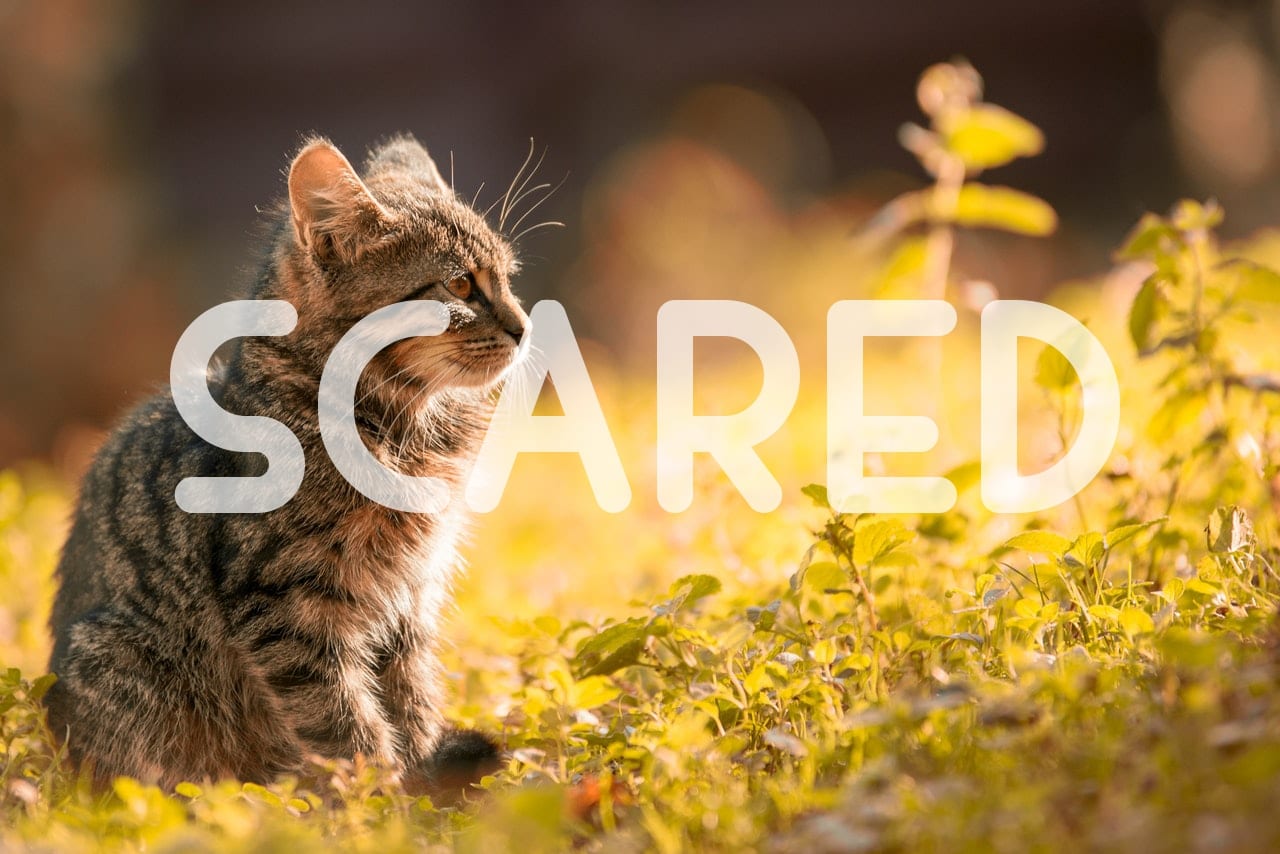 Mental health has significant number of definitions and meanings. Each person views mental health from their individual perspectives and experiences. For me, mental health is the combination of psychological, emotional and social well being. It is as important as physical health and should hold a significant value in our lives. I come from a place where talking about mental health is still a stigma. Since childhood I have been taught to look after my physical health issues, ignoring the fact that mental health is also important for my overall well being. It wasn't until recently when I came to Canada and started studying Psychology and got a closer glimpse of what mental health is. Throughout my time in Canada the most important thing that I have realized is that Communication, the key to human connection, is the key to move forward in life successfully and healthily. I have learnt that communicating with someone is the best way to keep one's well-being balanced.

On this note I will share my personal experience on this. During my first year, I was a Glendon student where I had no friends as I was still trying to fit in a new culture and learning how things work around. Every time I tried to talk to my classmate or tried making friends on campus, the fear of being judged came across my mind and I use to lose my self-confidence. This fear started to become a hurdle in my social life where I felt anxious and scared to talk to anyone due to which most of my time was spent crying and alone on campus. There was no one to talk with. After finishing my first year, I decided to transfer to Keele where I thought I can adjust better and can get a better sense of community living. It took a while but soon I was able to overcome my anxiety and made really good friends and also started to get involved in various campus activities. This happened just because I started a conversation with a fellow student in the class who was an international student too and used to work at York International. If I would not have communicated with her, then I would not have been able to express my concerns and learn from her experiences.

"Communication" helped me in transitioning through different levels in my life where I was able to learn a lot of new things, meet new people and was able to overcome my anxiety of not being able to talk to others. Another most important life lesson which I learnt from Communication is that, there is 'always someone to listen to you'. If not friends, there are always another different options (like professional counseling, Dons, professors sometimes, etc.) available around us. One can always use them as resources and talk with them about their feelings, thoughts and ideas. In this fast moving world, time is the hardest thing to manage. Taking time out for your own self and sparing some time for spending with others is really beneficial for our well being. I will recommend my fellow friends to not hesitate and communicate with others. There is always someone willing to listen. ~ Arshdeep
×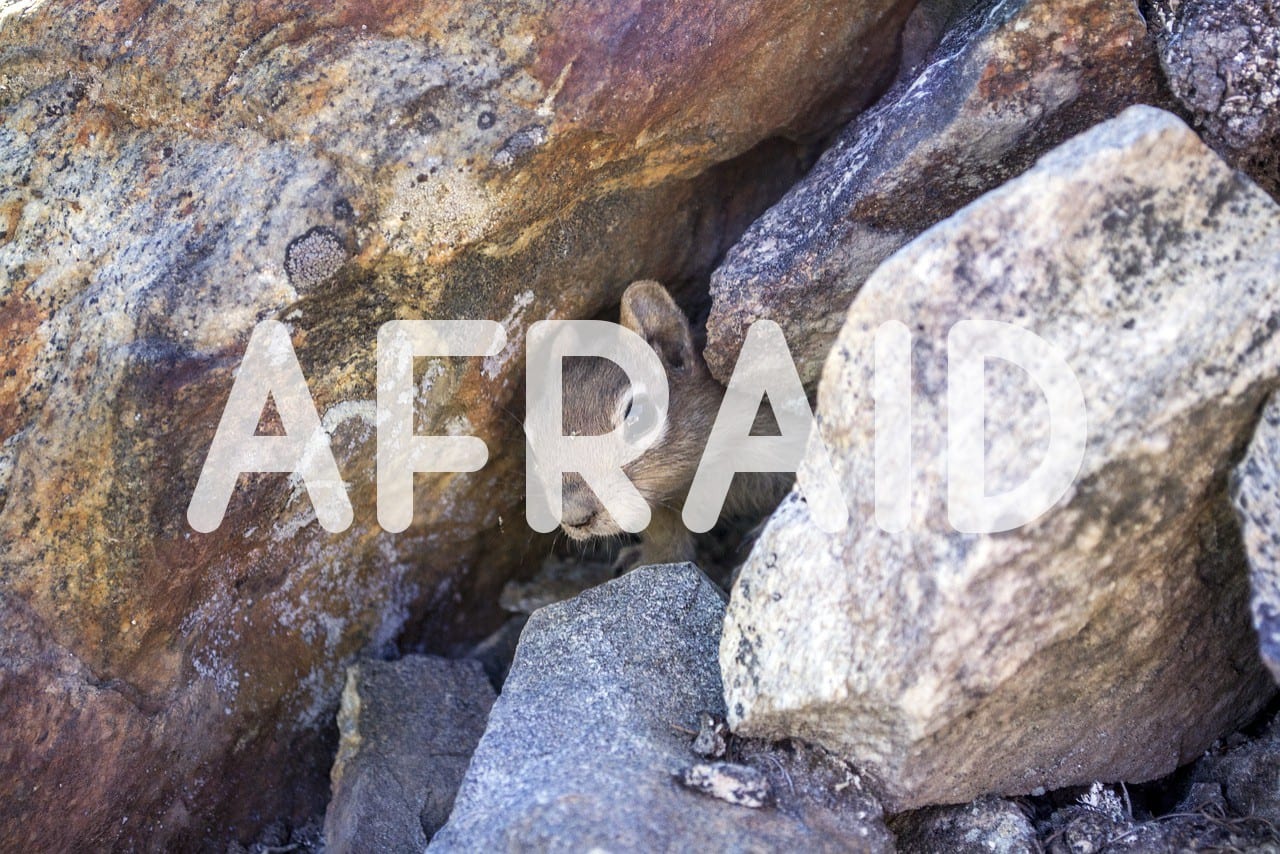 I feel disoriented. I'm trying to focus my gaze on some of these faces, but I can't. They are all blurry, the whole world is blurry and everything I look at simply slips away. I can see the lips moving but I can't hear the conversations. I see their hands and legs making bizzare figures in the air, but I don't know where they're going. I don't belong here. The longer I stand in the middle of the room, the longer I pretend to look for something in my backback, the sooner they'll know. They already know. My heart is in a wild race for the invisible prey. Suddenly the room is boiling hot and I start rolling up my sleeves. I desperately look around, trying to find escape. But there is no escape. I just want to dissapear. Vaporize. Never exist. They noticed. They know.

But I've been successful all this time. I faked it just right. I faked it so perfectly well, that I started to believe this was the real me. It did not happen overnight. But gradually, I came to believe I was not afraid. I was faking it so well, in fact, that other people seemed to believe me too. They were smiling back. They started conversations. The fisrt time I noticed, it felt unbelievable. How can they not see my fear? (They are faking it too) After a while, I learnt how to use it. I got skilled. All I had to do since then is put on that mask of self-confidence. All I had to do is make loud statements and be in the center of attention. Weirdly enough, I found myself enjoying their attention. I kept on going. Some days were better, some days were worse. Some days I was full of energy which I wholeheartedly used to fuel my faking, on others I was so low on energy that I preferred to be left alone, so that people don't learn my little dirty secret. They should never know that my self-confidence and liveliness are fake. That I need to make an almost conscious effort to channel my energy into faking. Otherwise, I'm a self-doubting failure with self-esteem so low it's rather absent. That my confidence and self-image are not stable traits but rather coming and going features, depending on the mood I have. That on some days I'm everyone, and on some- I'm no one. My mistake was to forget that I am a liar. My mistake was to trick myself into believing this was not just a part of my play. I should believe in it once again. I now recall it's not true. But I should make myself believe just for a couple more minutes, to fix everything. Now they know. Just several more minutes and I can leave this room and plunge into a contemplation of how I managed to forget. I can be endlessly mad at myself when I close the door. Not now. I just need my confidence back for some insignificant amount of time, and then I can become the real me again. Common. Just fake it. I approach two of my new friends and "colleagues", but they seem to be too preoccupied with talking to each other. They don't notice me. I don't belong here. I can see their lips moving. I can't hear the sounds that come out. I am no one. I approach others. One of them is the girl I like. I now recall I planned to get to know her better. How lame it now seems to me, how impossible the task is when your elegant liar's mask fell from your pretty little face 10 minutes ago. In fact, it did not fall, otherwise you could just pick it up right from the spot. I probably didn't break it either, that would be impossibly hard, my face and my mask have become rather indistinguishable these days. I simply lost it, and my desperate attempts to find it are fruitless right now. I finally manage to say something but she turns her back at me. She did not hear it. I do not exist. Another person asks me to repeat what I've just said, but it's too late. Wherever I lost my mask, it's definately not in this room anymore. I have to leave. ~ Daria
×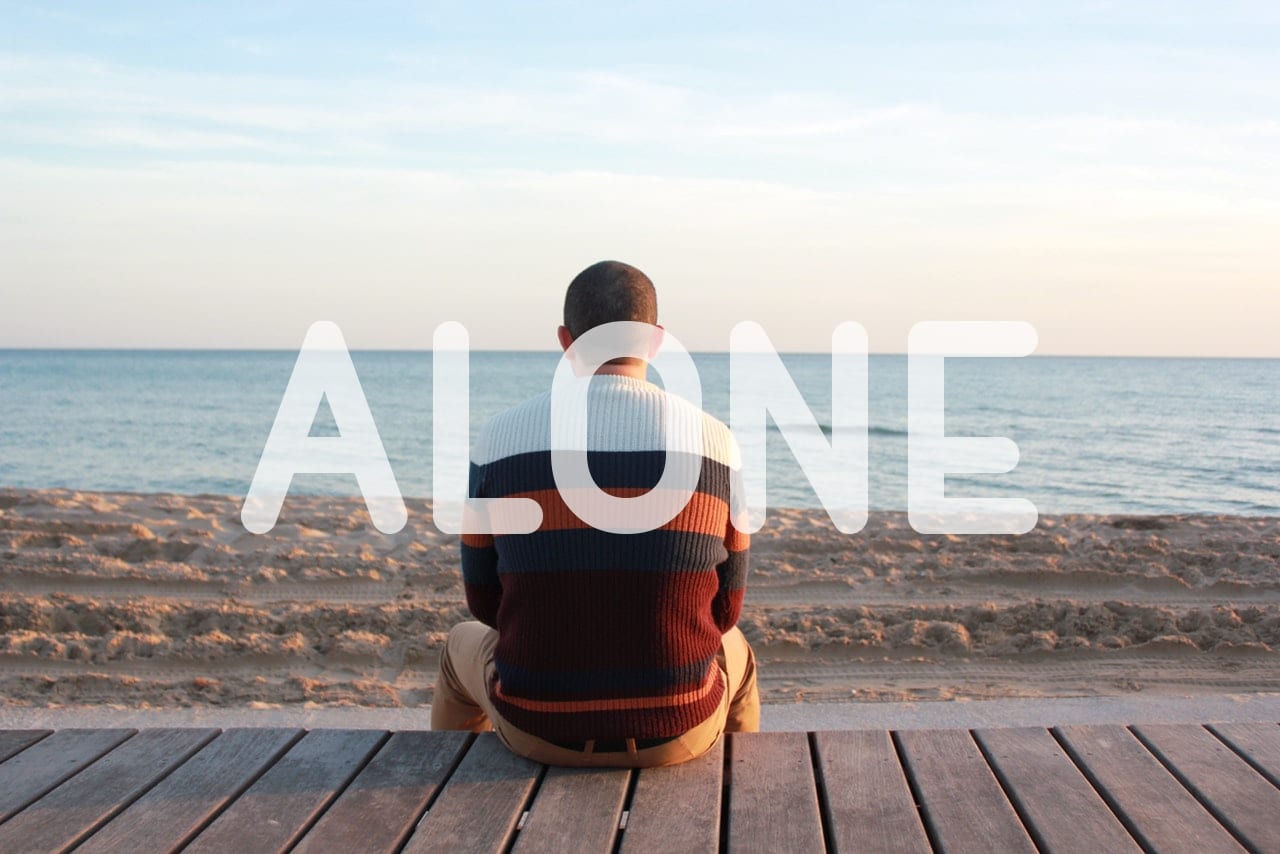 Doesn't really hit you until it's late night and you're racking your brain and trying to find a logical explanation for what you're feeling. It's a nasty type of depression that a lot of us have and yet it gets by undetected. I started noticing it when I came to York and tried making friends. As far as the normal human being can see I am just another regular human being functioning as I should. I made a good bunch of friends that I hang out a few times a week with. The issues started developing when I got alone by myself, I preferred being lonely more than being with my friends and at home I would have sudden bursts of rage for silly and small reasons. Yet this does not stop me from trying to help my own self to becoming healthier, mentally. I am great at conversations with groups, audiences and even with smaller settings, it is when I am alone that I truly feel that there isn't anyone I can connect to. There are various things I tried to meditate, work out, meeting more people but nothing helped like talking to open-minded people who have gone through the same things and support you through the bad times. This was long after I started exhibiting other symptoms.

Phase 2 was when I started over-sleeping, inclination to do my studies and even missing classes and work at times. I must say those were bad times. I started talking to some friends about my problems and I felt a big burden taken off my chest as I had been carrying a lot for a long time. Since depression is a mental disease it is also recurring and must be checked on time to time.

Phase 3 was when I started cutting people off my life and disappearing altogether and zoning out into my thoughts in the middle of the day, not only that but I moved on to alcoholism to help me come out of this phase and it went miserably bad. After a long time facing this madness I started talking to people again thinking to give them another chance and that my illness is nothing more than loneliness. On this day I can proudly say that I am better in terms of mental stability as I have made some close friends that have been supporting me throughout my university life. The first stage to fighting mental illness is acknowledgement. Second is seeking help from your loved ones. Finally do something to put a smile on yourself or on others and start feeling good, even in doing little things. Even in the darkest of moments of breaking down and crying myself to sleep I managed to fight it and you all can too! "Happiness can be found even in the darkest of times, if one only remembers to turn on the light." ~ Albus Dumbeldore from Harry Potter ~ Z. H.
×
Ever since I've come to university, I've spent a lot of time thinking about identity. I have spent a lot of time questioning my identity and what it means to call a place home. Home is a word that carries a sense of comfort and constancy and brings with it a sense of self. However, when you begin to question yourself, you also question your sense of home. I have heard that certain foods carry scents that remind one of home. These might be the scents that one grew up around and are integral to their lives. I decided to test the theory one day and cook the food that reminded me of home. Having grown up in Oman, my first choice was to make falafels. I began to churn the chickpeas –and made quite a mess of it, before I thought back to all the times that I'd come home to find the house filled with the warm aroma of pasta, simply because my mother decided to treat me. I changed gears and pulled out a bunch of tomatoes. I diced them quite slowly, the result of a blunt knife, and allowed my mind to wander. I thought about how lucky I was that I was trying this experiment on a weekend and how I didn't want to fall sick due to the cold.

It was then that I was suddenly hit with a wave of nostalgia as memories of my mother feeding me Khichidi (Indian dish of rice and dal) while I was sick came flooding to me. I was overwhelmed and immediately pulled out a cup of rice and lentils and set them in a pot to boil. As I watched the rice, lentils and tomatoes boil, I wondered why it was so difficult for me to make a decision, when I am normally quite firm with my decisions. Was it because I had no sense of self? Was it because I was reading too much into the situation? I sighed and began to clean up the major mess that I had created, for my roommate would have skinned me alive had she seen it. And even though I ate boiled rice and lentils that night, I understood that my inability to choose my identity is a part of that very identity. I am an Indian girl, who was raised in Oman and has a certain fondness for Italian food. These are the three quarters of me that I know and understand and I hope to find the fourth quarter somewhere along the wonderful journey of university. ~ Aparna
×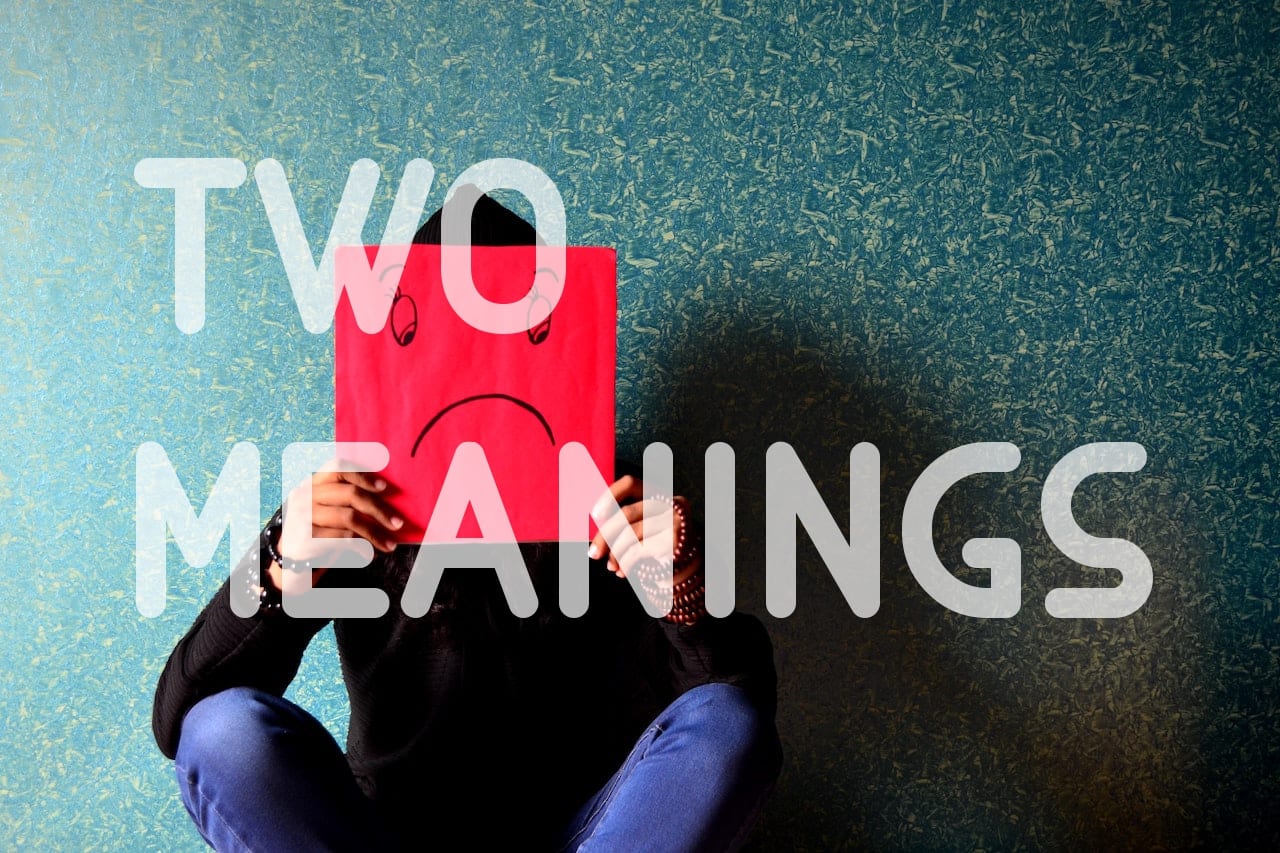 The idea of showing that what people usually say is not always what they mean
Please do not feel obligated to help, do not worry about me.

I'm alright spending some time alone. It's not a big deal, I'll be okay.

I feel good today. I am positive that I will stop at nothing.

I feel tired. I promise I won't miss class; I will get up.

I explore Downtown when I feel bored. It's so huge I get lost.

I told you before I need more space! I hate to repeat myself.

You were so patient; you tried so hard. Glad you could be here.

No need to argue. One can have different opinions and others should understand(s). ~ Anonymous
×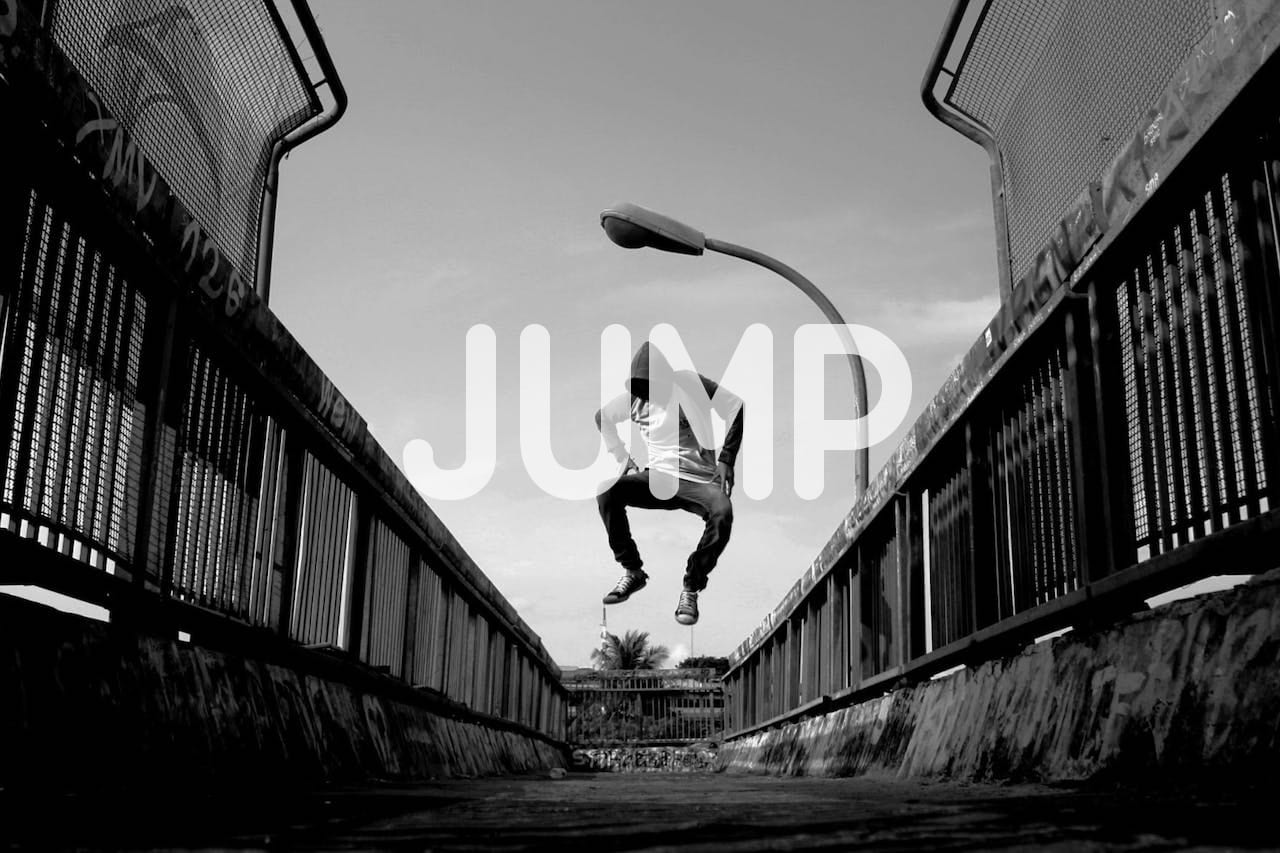 Jump
A soliloquy of a non depressed guy with depressed thoughts
It makes me feel so dizzy just the thought of standing near the yellow line…

Today was such a mess, I have no energies. Well that's not the way you started. I mean it's not my problem, right? Great, now you wanna blame yourself? It's the others, not you. But it's me who feels this way. I am the only responsible. I should have never felt the way I do for him.

Great, I just missed it…

I should have spoken up about it after work. I hate when I keep everything to myself. That's because you are afraid to be left alone. Aren't you tired to be so miserable? Well I just care about what others think. Even when they tell you are wrong? I am not! That's not what they say. He didn't mean it.
I know he doesn't but he said it.

Let me answer to mom, she must be worried…

Just the way he looks at him. It could have been you. But it is not, it's a sign.
Of your failure? It is his fault. I hate him! I still believe you should have left him. But I can't… he saved me. How can someone be so blind. I don't care about what you think. No one cares about you. Don't you get it?
Your life is pathetic.

Perfect, only two minutes left…

I should stop. Fine! Be a coward and run away. Like it would make a difference. It's just today. I will be fine. No!
It will be the same over and over. You will wake up and see your insignificant reflection in the mirror and how meaningless your life is.
You will pretend everything is fine and smile at everyone. And you will lie.
That's what you are. I should let it go…
You can't! Because as much as you care, you don't care enough about us! That's right. After all, you are not good enough.
You are late and that's why we are alone!
Do it. What will you lose!?!
Jump…
Jump…
Jump…
JUMP!!!

HEY YOU! Don't you see you are at the edge of the platform?! Get away from there!

As I said, I am good enough. ~ Anonymous
×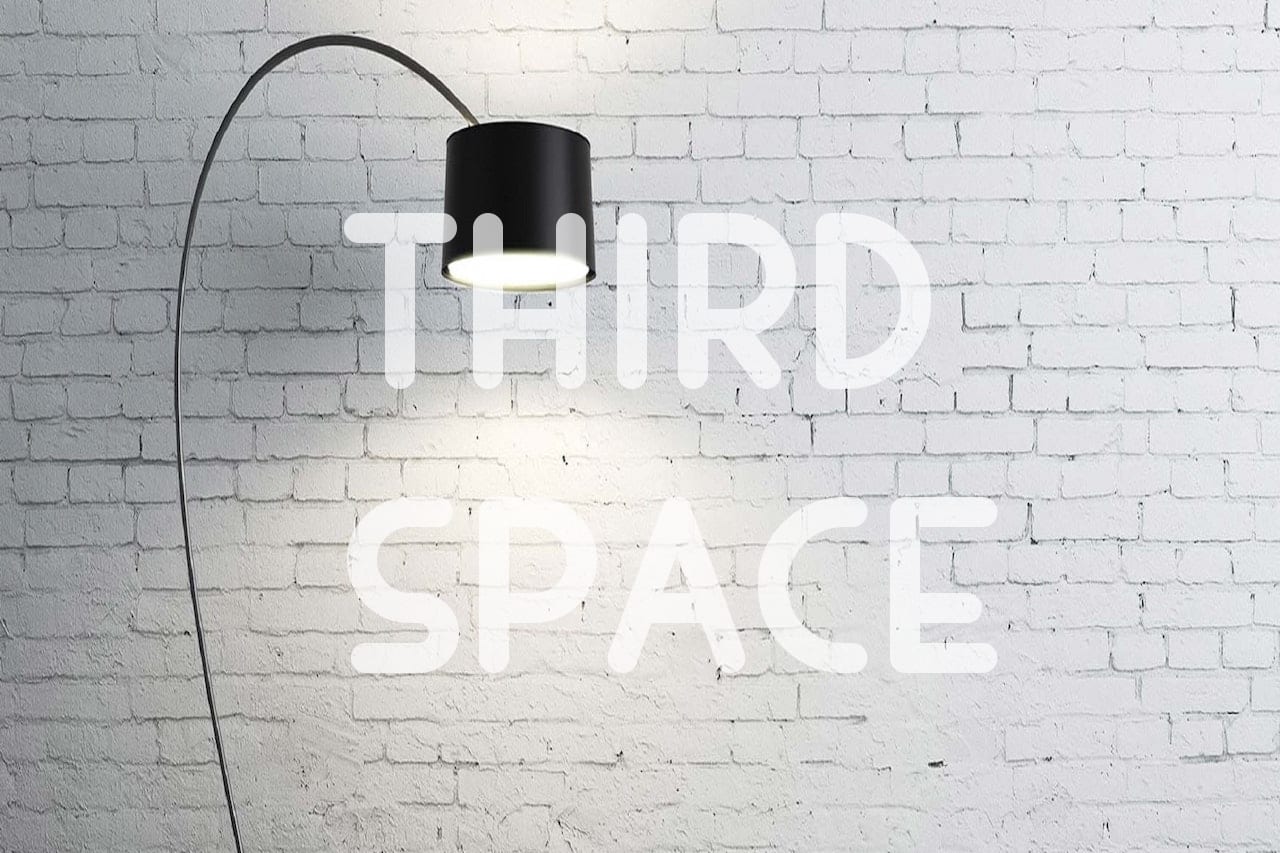 Third Space
What does it feel like?
They ask
Now that you are away
from home.
Now that you're a man on
your own.

Is the winter bad, son?
Do bundle up.

Are you living healthy?
Eat some fruit.

Do you still pray each day?
Don't forget to.

New questions chase the old.

What does it feel like?
I ask
In this new place away
from home. Where I am but a person
all alone.

I do mind the cold, mother
in my throat.

And don't at all understand
half their food.

I fight to hold on to Faith as I
look for God.

Here where all is different and
failing that, confusingly the same.

I wonder as I wander
Ębi mi, how even when
the cold is gone
something new is lodged
in my throat.
It moved in when I moved out
and it swells with pride
when you do not call.
~ Molade Molara