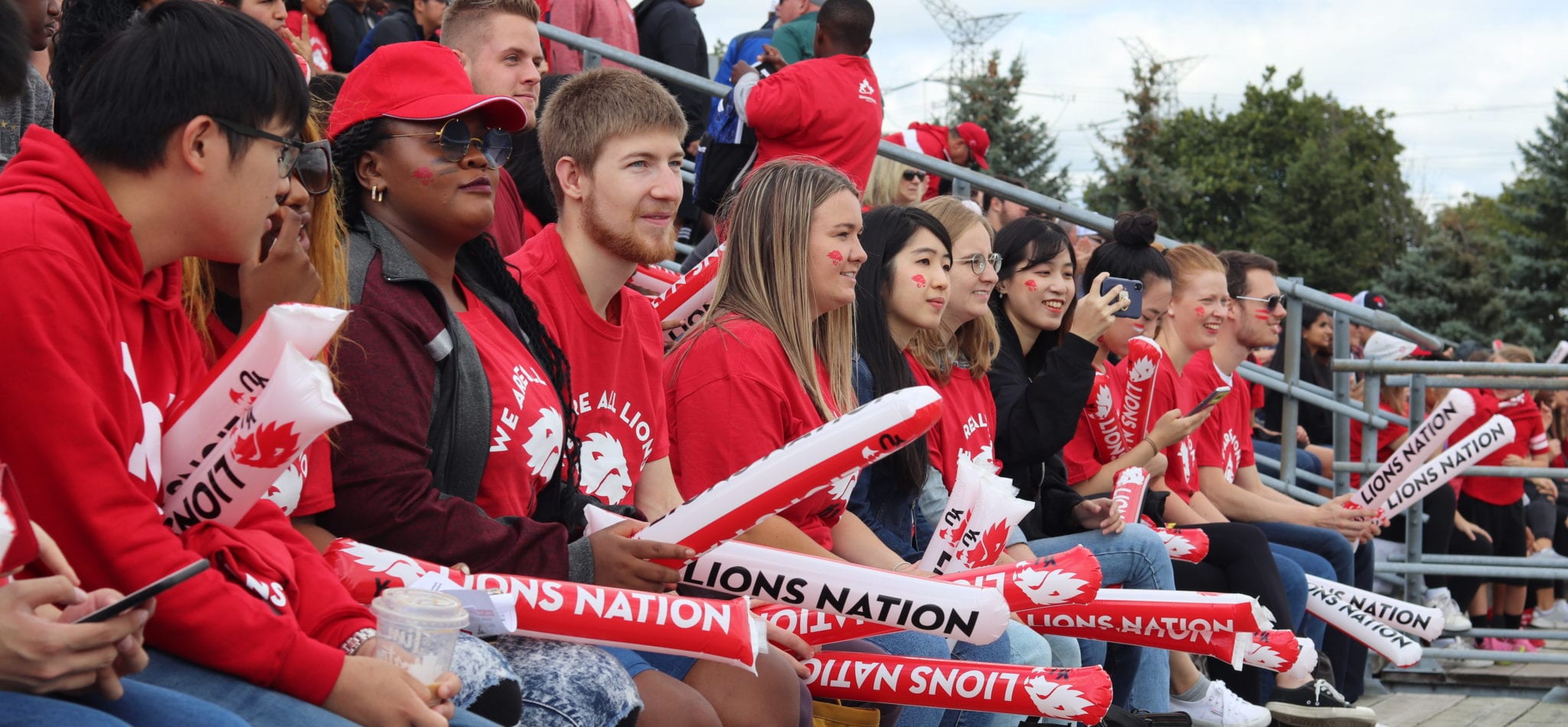 York International welcomes you to the YorkU community. York International is here to support you during your university life. We offer crucial services and programs tailored to address your unique needs, such as immigration issues, health instance, working in Canada and much more. Throughout the academic year we organize different events, workshops and fun activities, which is a great opportunity to meet our team, make new friends and get involved! One of our biggest events is the International Student Orientation. It is a great way to start the first semester and prepare yourself for university life by meeting new people and learning about the support services and programs available to you for a successful year!
Orientation
Check out our 4 sessions below:
Session 1: Health & Wellness 101 Your health and wellness are crucial to your academic success. This session will provide essential information you need to know regarding how to stay healthy while completing your studies at York University.
Session 2: Campus Compass (Navigating your way through immigration and more) Set yourself on the right path through a board game where you work with your team to answer questions on immigration and support services. This interactive workshop will help you navigate everything immigration from terms and deadlines to resources and considerations at various stages in the life cycle of a student. Test your knowledge at the end through a series of case studies and come out feeling confident you understand your study permit.

Session 3: Exchange Information – For Exchange Students only! This session will provide relevant information regarding your exchange program such as courses, transcripts, housing, finances, campus life and living in Toronto. It is also a great opportunity to meet your fellow exchange peers!

Session 4: Ready, Set, Go, YorkU & Canada Beginning your new life at YorkU and in Canada is exciting but it can also present some transition challenges. At this session, we will provide you with the tools that you need to adjust to a new culture, learn about the academic environment, make connections within the global community and succeed during your time as an international student in Canada.
Sunday, January 5
Location: 109 Accolade West (ACW 109)
Time
Activity
12:00pm
Registration Begins
12:00pm-1:00pm
Lunch & Resource Fair
1:00pm
Welcome to York University!
1:30-2:00pm
Activity- Getting to Know Each Other
2:00-2:30pm
Health & Wellness 101
2:30-2:45pm
Break
2:45-3:45pm
Campus Compass and

Exchange Information

3:45-4:00pm
Break
4:00-5:00pm
Ready, Set, Go, YorkU & Canada
Thursday, January 9
Location:Second Student Center Conference Room (2nd floor)
Time
Activity
1:30pm
Registration Begins
1:30pm-2:30pm
Lunch & Resource Fair
2:30pm
Welcome to York University!
3:00-3:30pm
Activity- Getting to Know Each Other
3:30-4:00pm
Health & Wellness 101
4:00-4:15pm
Break
4:15-5:15pm
Campus Compass and

Exchange Information

5:15-5:30pm
Break
5:30-6:30pm
Ready, Set, Go, YorkU & Canada
There are 2 options, but you only need to register for 1 date that best fits your schedule. You can let us know if you need to move-in early (e.g Sat. Jan. 4th) or need any accommodations (accessibility needs) or any dietary requirements (i.e. allergies, gluten-free, Kosher, etc) please fill out
this form
by December 18, 2019. Also, please note that the orientation agenda is tentative.International student orientation is for students only.  Parents, family or supports are encouraged to attend family and parents orientation. Find out more information
here.

York Orientation Day
York University offers a wide variety of orientation programs. for all new and incoming students. It is a great way to meet new people, discover campus resources, and learn all about your degree while providing you with a smooth transition into university. Click
here
for more information.
YU START
YU START
is a New Student Transition Program designed to support you as you make your way into and through your first year at York University. During this transitional program, you'll enroll in courses, connect with fellow classmates, student leaders, faculty members and student services staff, and become more familiar with campus life, supports and resources available to you.
Faculty Specific Orientation Programs
International students are encouraged to also actively engage in campus wide orientation sessions. This helps students get their bearings around campus and to learn various requirements and expectations of all students. Note that certain faculties such as Glendon, Schulich and Osgoode also have mandatory orientation sessions - please contact your faculties for information.
College Specific Orientation Programs
Every undergraduate student is assigned to a
college
. Typically, college assignments are tied to your program major. Each College holds a unique orientation to provide all students with a sampling of their services, clubs, facilities, student government, and to encourage college community. Your college will contact you with more information about their orientation activities.
Move-In Day Orientation
For information on moving in to on campus undergraduate residences, please click
here
. In addition, for some move in day tips from parents, click
here
.
Faculty of Graduate Studies Orientation
Graduate students can sign up for the Faculty of Graduate Studies social
here
. This is a great opportunity to meet colleagues from other graduate programs and to learn about a variety of academic support services available on campus to support your graduate journey.
Parent & Family Orientation
Parents and families may have questions about on campus undergraduate residences. You may visit the
Residence Life
page for some useful information.
Rhonda L. Lenton, President and Vice Chancellor
Dr. Rhonda Lenton is York University's eighth President and Vice-Chancellor. Check out the video on the right to know more about her and her message to new incoming international students.
Lucy Fromowitz, Vice-Provost Students
As part of on-going efforts to advance York's student-centred approach, Lucy Fromowitz is the key leader in advancing and enhancing student engagement, experience, and success such as the coordination of advising, student services and supports and communications with undergraduate and graduate students. Under the Division of Students, she also leads the responsibility for student services and supports for international students and domestic students participating in international activities.