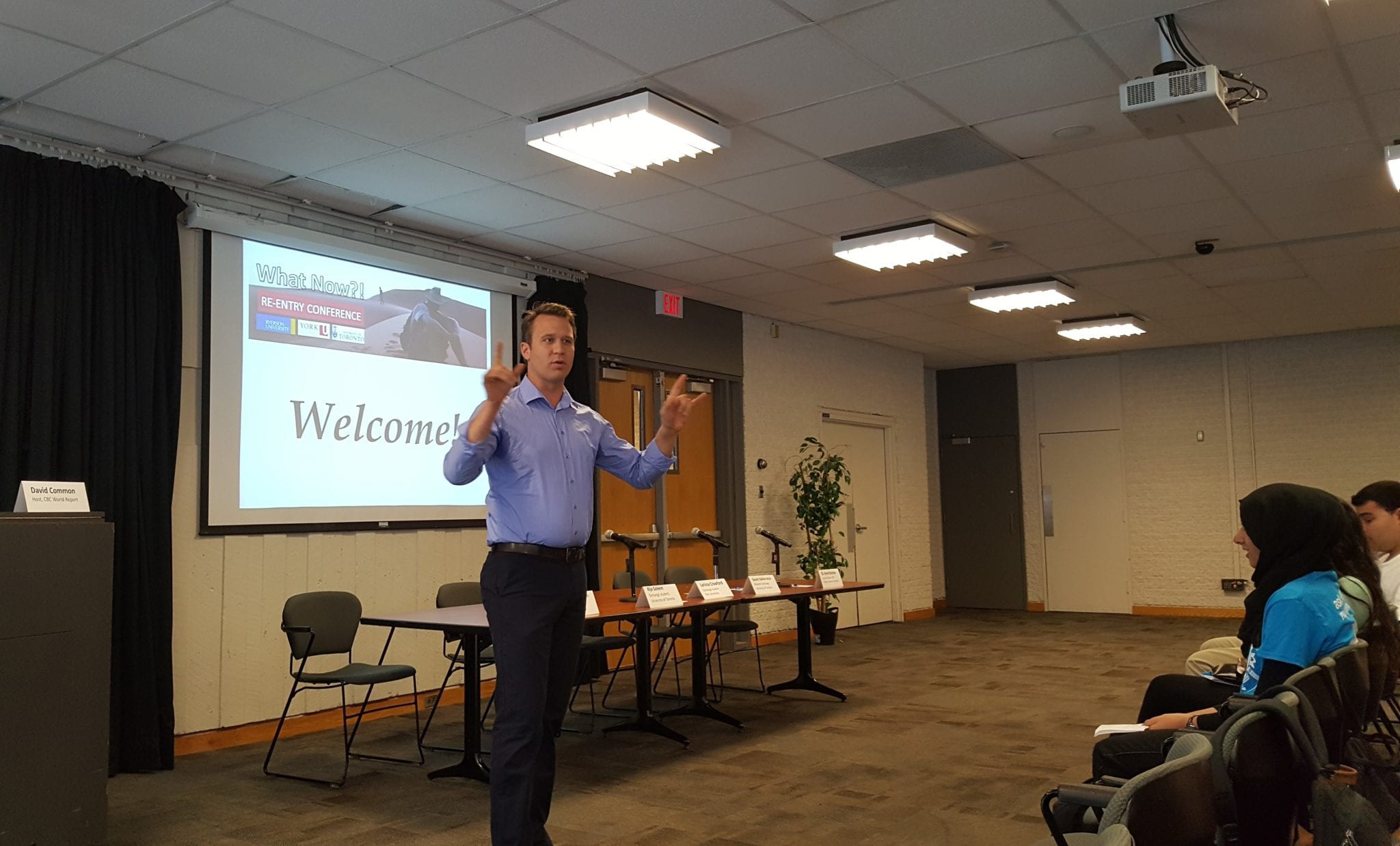 David Common, Keynote Speaker
David Common speaks to the students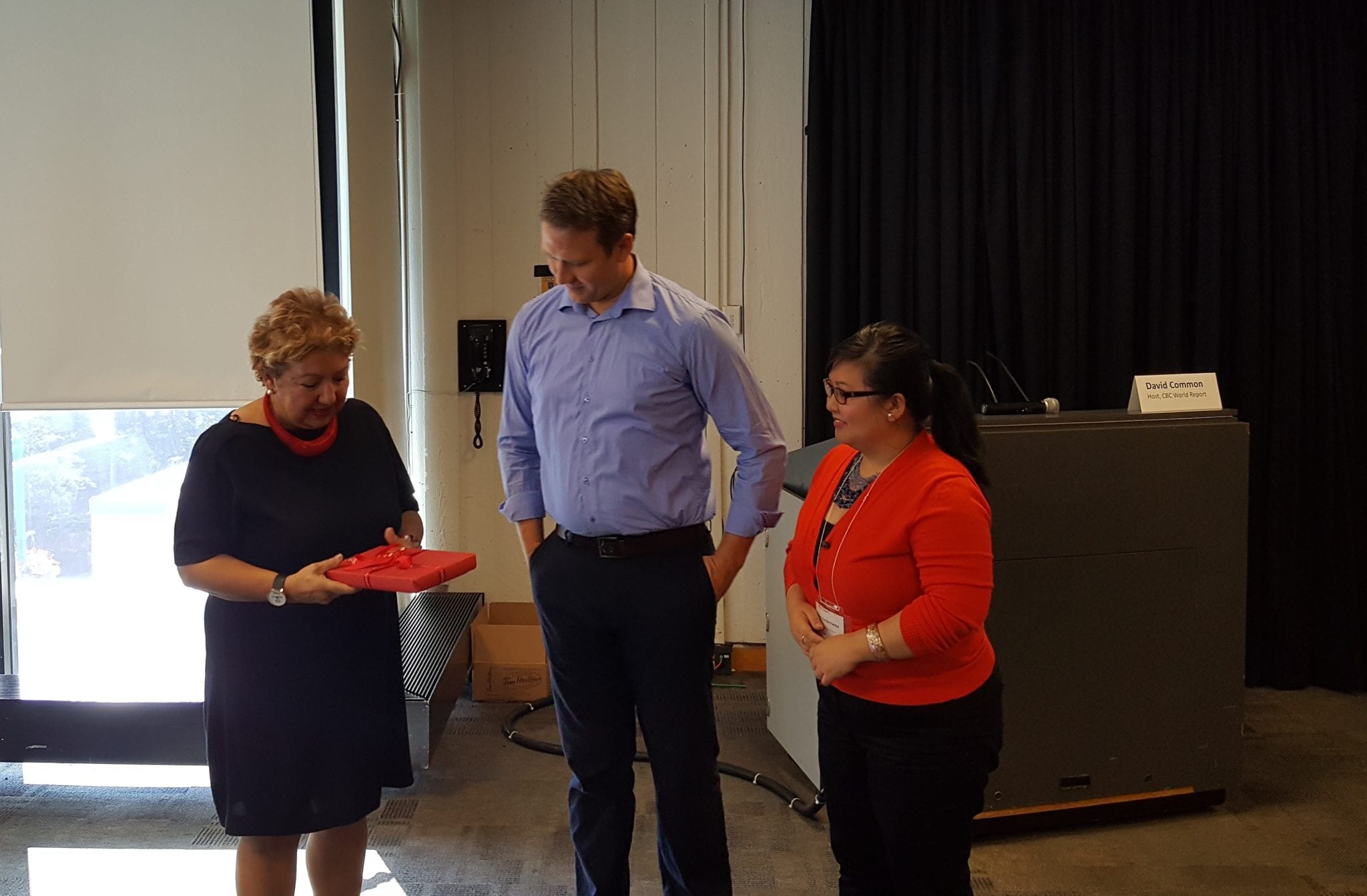 Dr. Marilyn Lambert-Drache presents a token to David Common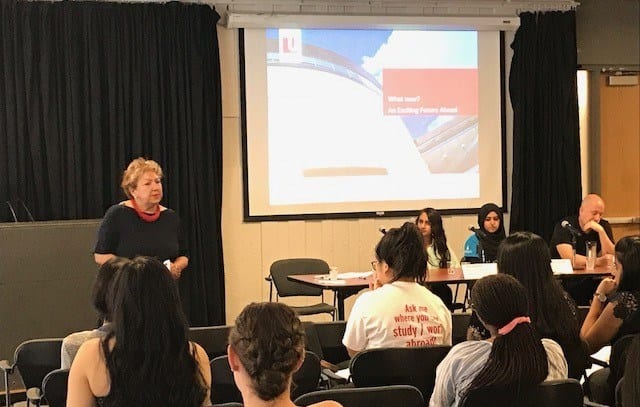 Dr. Marilyn Lambert-Drache with the 1st panel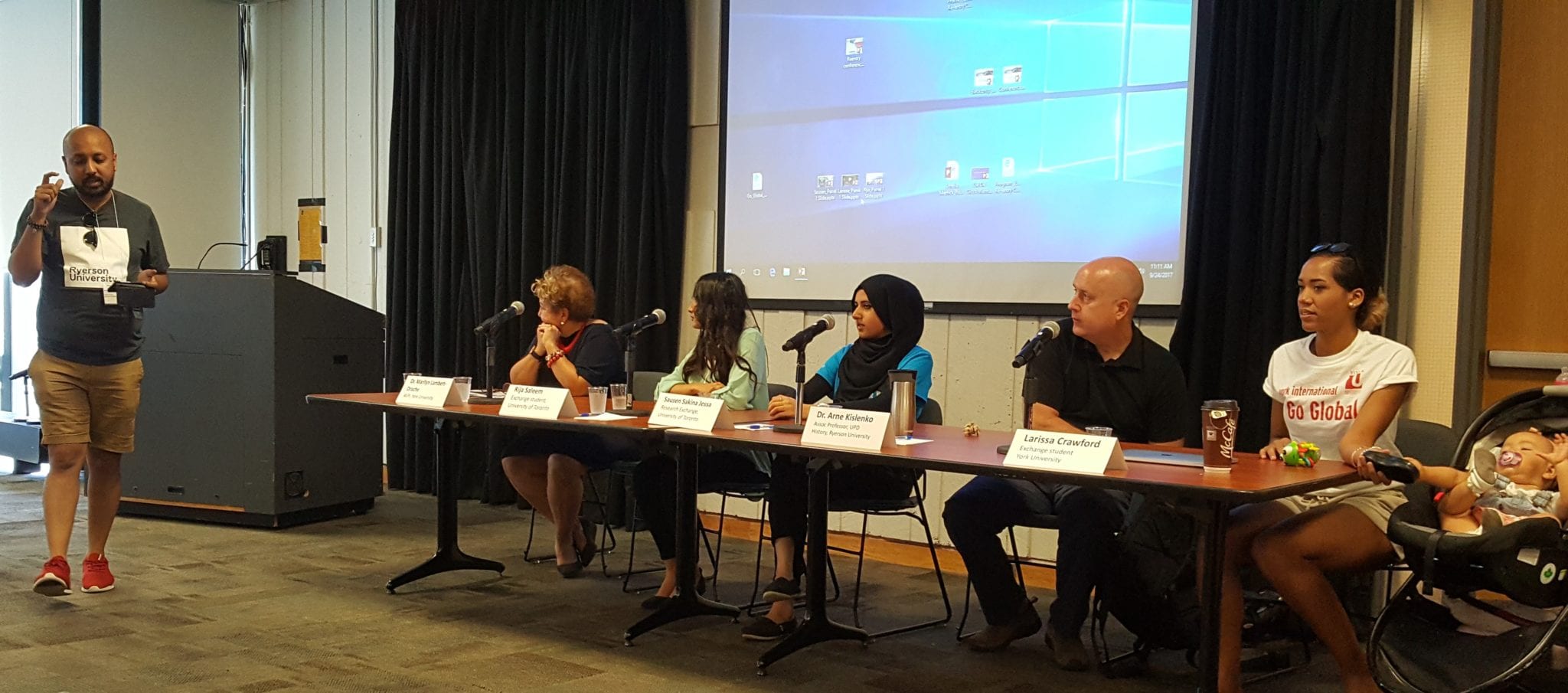 Panel 1, Re-entry Conference 2017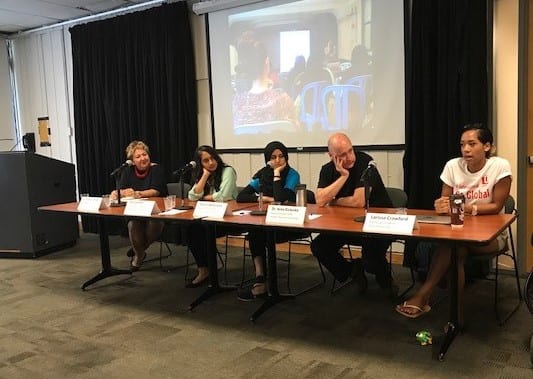 Panel 1, Re-entry Conference 2017
Panel 2, Re-entry Conference 2017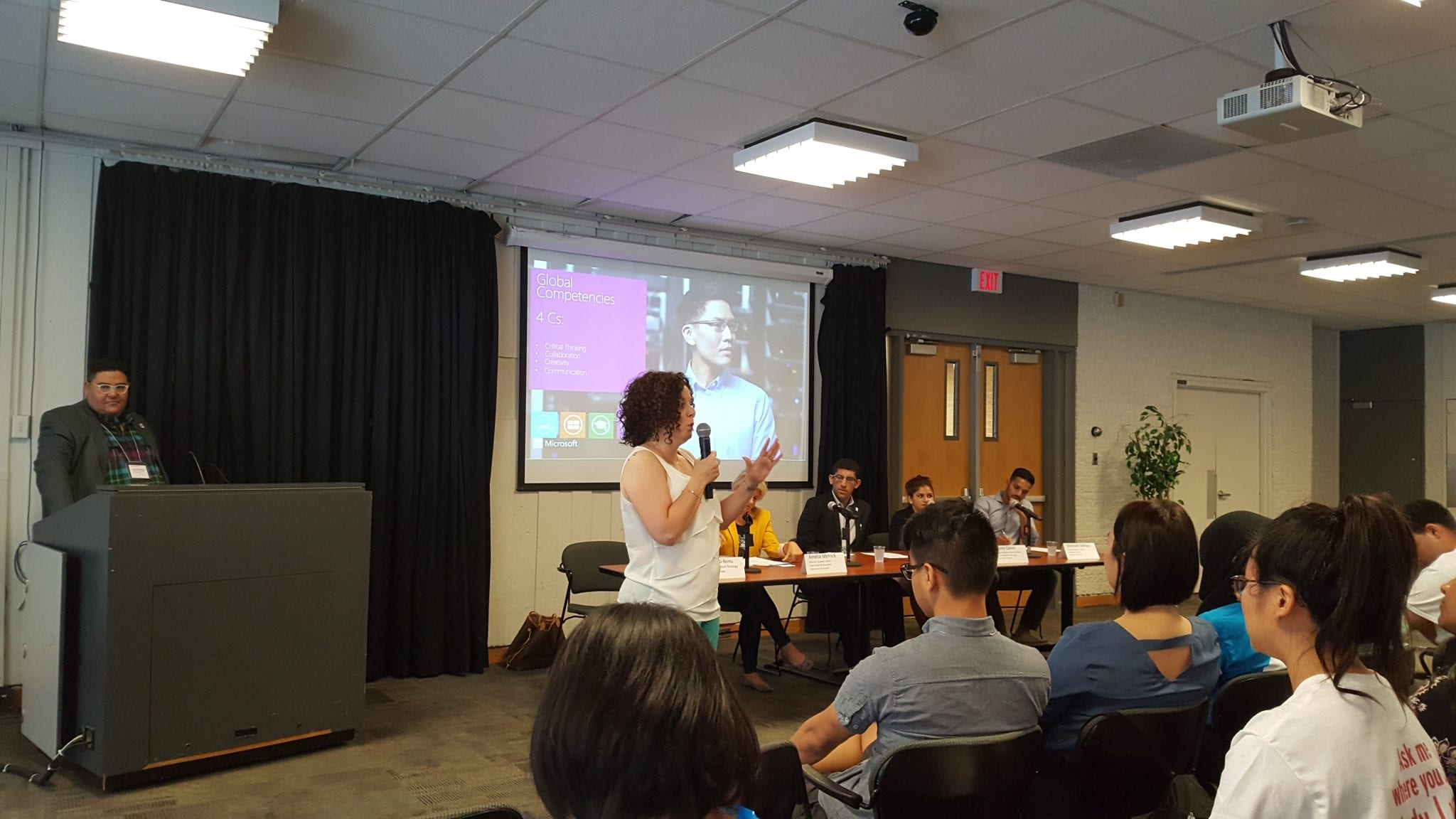 Lia De Cicco-Remu, Microsoft Presentation, Panel 2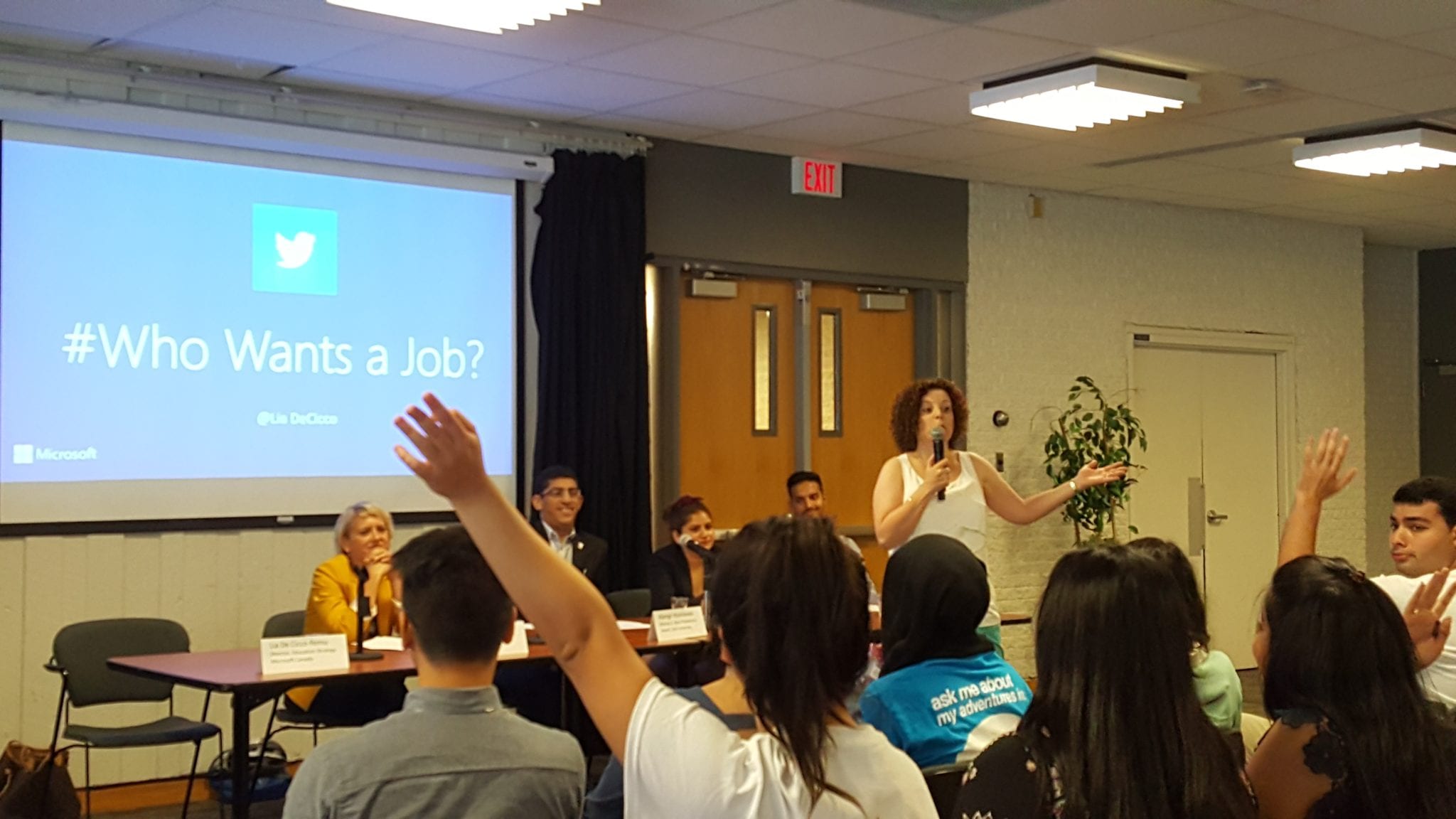 Microsoft Canada Presentation, Panel 2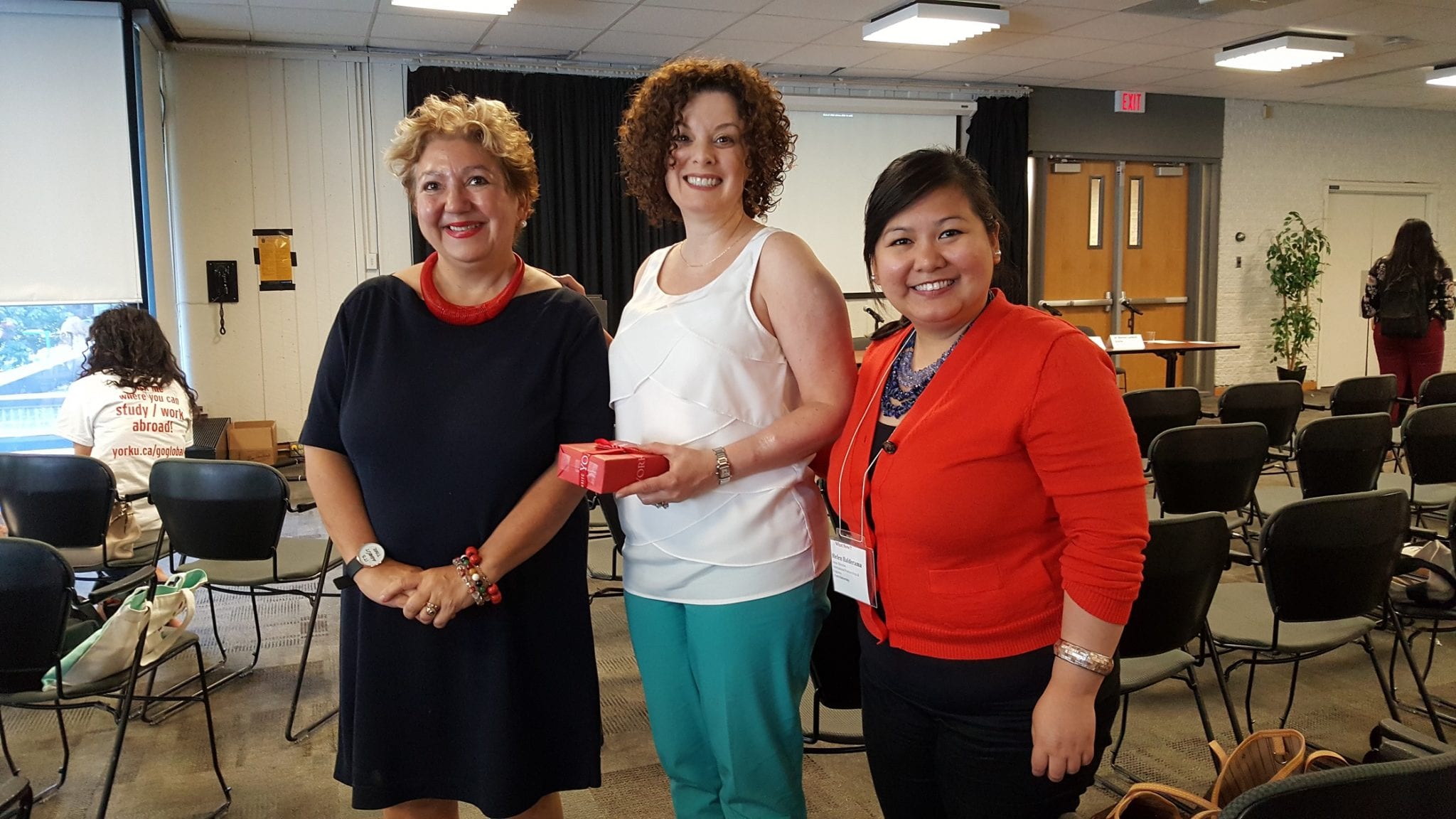 Dr. Marilyn Lambert-Drache (L) and Helen Balderama (R) from York International with
Ms. Lia De Cicco-Remu (Centre), Director of Education, Mircosoft Canada
RE-ENTRY CONFERENCE 2017
The 2017 What Now? Re-entry Conference was co-organized by three of Ontario's largest universities - York University, Ryerson University and University of Toronto on September 24, 2017 and co-hosted by Ryerson and Go Global Expo.
David Common, York alumnus, CBC Host and Correspondent, and former exchange student at Stockholm University (Sweden) was the keynote speaker.
David regaled the students who have returned from study and work abroad with stories from his own study and travel experiences in Sweden. He shared how that first international education experience enriched him as an individual and credited the global outlook he developed during the exchange as one of the factors that helped him succeed in his journalism career, a career that has since took him to more than 70 countries around the world.
The Conference benefited from the experiences and insights shared by students and alumni from the three universities. The students also welcomed the inputs and advice provided by faculty members from York and Ryerson and career experts from Microsoft Canada and UofT.
Access the 2017 Re-entry Conference Program here.
See Profiles of Speakers and Moderators here.