The Japan-Canada Academic Consortium Student Forum
When: February 13 – 19, 2021
Where: Virtually hosted by the University of Alberta
Invitation to York U students to participate in the virtual JACAC Forum.
Each year, Canadian and Japanese university students come together to exchange opinions and ideas on a common topic of interest at the JACAC Forum.  Participants interact with their peers from a different culture to encourage the flow of ideas between Canada and Japan and gain insight into a topic of global interest.
The 2021 Forum theme is Youth During and After the Pandemic: A Proposal for the New Normal.
While the 2021 Forum will be on line, the topic is intriguing and the discussion promises to be lively!
See the JACAC Forum website for more information, the detailed schedule and application material. Apply to goglobal@yorku.ca, by Fri Nov 6, 2020.
You may provide an unofficial transcript/list of courses and grades by email. Selected candidates may be asked to provide your official transcript.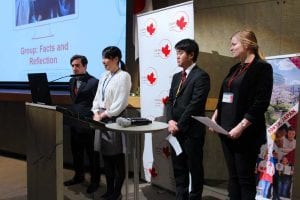 For questions, please e-mail: goglobal@yorku.ca