The Japan-Canada Academic Consortium Student Forum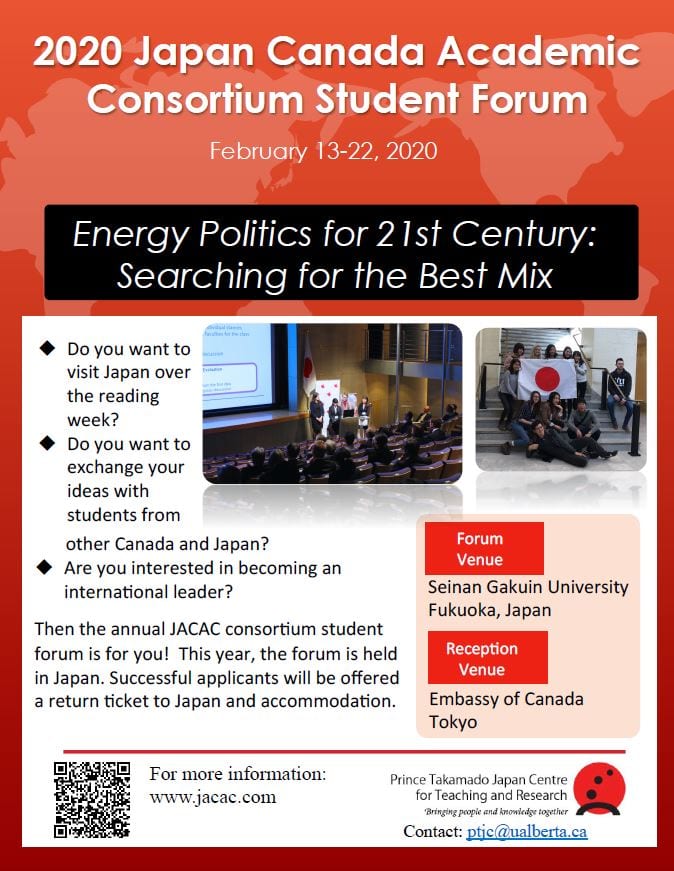 When: February 13 to 22, 2020
Where: Fukuoka and Tokyo, Japan
The theme of the forum is "Energy Politics for 21st Century: Searching for the Best Mix."
Here is the link to the Application Form. Please refer to the application guide and the application details. You can also check out the application poster and find out more about JACAC.
Application Deadline (to York International): October 15th, 2019.
Please submit your completed application to goglobal@yorku.ca.
You may provide an unofficial transcript/list of courses and grades by email. If you are the successful nominated candidate, we will ask you to provide your official transcript.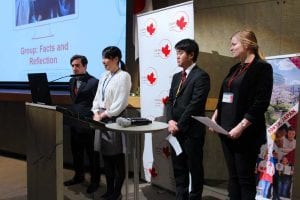 For questions, please e-mail: goglobal@yorku.ca