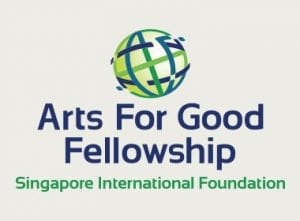 Singapore International Foundation (SIF) has launched the second edition for Arts For Good fellowship which explores Youth Empowerment through the Arts.
If you are an artist, arts administrator, educator or a programmer from a social welfare organization, with an interest in empowering youth through the arts, join the fellowship today!
The Arts for Good Fellowship is organised annually by the Foundation to grow the Arts for Good ecosystem, by fostering a community of practice that harnesses the power of arts and culture to create positive social change. The fellowship brings together cross-sector professionals such as artists, art administrators and programmers from the social sector on a three-step programme comprising webinars and two exchange programmes. Upon completion, fellows join a global alumni where they continue to connect, support and collaborate with one another.
2018 Fellowship application period: July 16, 2018
Program details: http://www.sif.org.sg/our-work/ce/afg/about
Application Form: http://www.sif.org.sg/our-work/ce/afg/Fellowship-2018-19
For more details, contact SIF's Cultural Exchange Team at artsforgood@sif.org.sg.