The holiday season is approaching and York University will be closed between Saturday, December 22, 2018 and Tuesday, January 1, 2019. York International in collaboration with campus and external partners has prepared the following events, activities and resources for international and exchange students.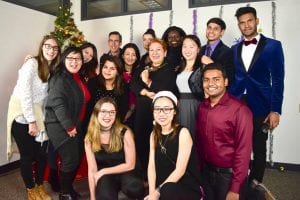 1. York International Activities
York International has organized several events to launch the holiday season and support you as you prepare for the holiday closure.
York International will be hosting a special international student HOLIDAY PARTY on Wednesday, December 5th to launch the beginning of the holiday season.  Click here to register.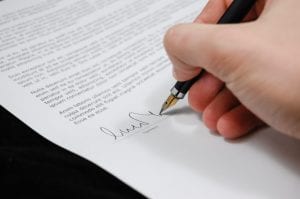 2. Maintain Your Immigration Status
As an international student in Canada you are required to maintain valid status during your stay.
You should always remember to keep your status in Canada valid even if you plan to travel back home during the holiday closure.  It is your responsibility to ensure that you obtain the required immigration documents and maintain compliance with government regulations as an international student.  If you have any immigration concerns during the holiday closure you should contact Immigration, Refugees and Citizenship Canada (IRCC).  You can call IRCC at 1-888-242-2100 or click here to visit their website.
You may need to apply for a U.S. Visa if you plan to travel to the United States.  Click here to read about countries that require a U.S Visa and how to apply for a U.S. Visa.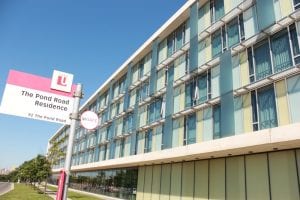 3. Residence & Housing
If  you live either on Keele or Glendon campus, you should be aware of what happens during the holiday closure.

Housing Services will provide information on how to apply to stay on campus during the closure.
For residence stay during holidays,  students should have already received the relevant information.  Please contact Glendon Housing Services if you have not already applied to stay in residence:
T: 416-487-6844
E: glendon@yorku.ca
Food Services - there are no food services available during the holiday closure as all Food Services will shut down from the afternoon of December 22nd.  Please click here for the food service hours of operation until early January.
Campus Security will be available 24/7 and all other services and departments will close (see Glendon Campus Security contact information above under 'What You Need to Know").
There may be limited access to the Glendon Athletic Club.
Food Services' Exam & Winter Break Hours are now available online.  Click here for complete details.  Winters Dining Hall will be open from 10am-5pm during the closure; click here for their daily schedule.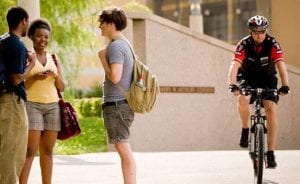 4. Health & Safety
It is important for you to be aware of your options for staying safe and healthy during the holiday season.
5. Holiday Travel
ISX Canada offers multiple trips during the holiday season.  Take some time to travel around North America.
Click here to see all ISX trips available to you.
Click here to view all New Year's Eve Trips.
Option 1: Depart on December 22, 2018 - NYC New Years Eve Plus (4.5 Days)
Option 2: Depart on December 28, 2018 - NYC New Years Eve (4.5 Days)
Option 3: Depart on December 29, 2018 - NYC New Years Eve (4 Days)
Option 4: Depart on December 30, 2018 - Ottawa & Montreal New Years Eve (3 Days)
Option 5: Depart on December 30, 2018 - Quebec City New Years Eve & Montreal (3 Days)
More trip information can be found on the York International events calendar.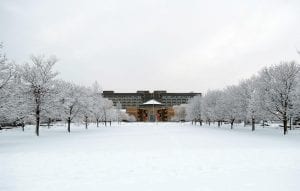 6. Community Resources
York International encourages all international and exchange students staying in Toronto during the holiday closure to participate in events and activities in and around Toronto.
Please see below all the exciting activities and events happening in November and December.
Skating
Learn how to skate at some of Toronto's main skating rinks.
Skiing and Snowboarding
Did you know that there are some skiing and snowboarding areas in the city?
If you are feeling more adventurous, you can go out of town to places like Blue Mountain and Horseshoe Resort.  Check out the blogTO recommendations.
Niagara Falls
Niagara Falls continues to buzz with activity during the winter.
Fireworks at the Falls offered EVERY FRIDAY night from November 25th to January 27th.  Note that NIGHTLY fireworks will take place from December 22nd to December 31st at 9pm.
Best Hot Chocolate in Toronto
There is no better time to treat yourself to a delicious cup of hot chocolate.  Click on the links below to view the various opinions as to who is best.
New Year's Eve Events in Toronto
**TTC is offering COMPLIMENTARY and extended service on New Year's Eve.  Free service is available on all routes from 7pm on December 31, 2017 To 7am on January 1, 2018.  Check the TTC official website for further details and to confirm exact dates and times.
Toronto offers a number of holiday shows, fairs, parades and festivals that are geared to all audiences.
Toronto Christmas Market at the Distillery Historic District
Rediscover the magic and romance of Christmas at the Toronto Christmas Market. Ranked one of the Top 10 Holiday Markets in the World.