York International is delighted to welcome you to the vibrant YorkU community. As you embark on a new adventure of living and studying in Canada, York International is here to support your success. As the designated support office for international students, York International offers crucial services and programs tailored to address your unique needs. We should be your first stop at YorkU for information about immigration issues, health insurance, working in Canada, and much more.
If you have any questions, please contact us by Email: iadvisor@yorku.ca or Phone: +1 416-736-5177. Once you arrive at York, visit us at 200 York Lanes. The International Student and Scholar Services team looks forward to meeting you soon!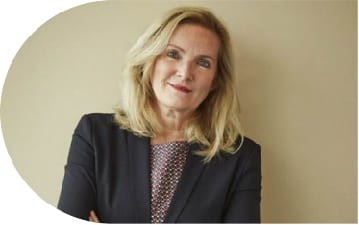 Rhonda L. Lenton
President and Vice Chancellor
Dr. Rhonda Lenton is York University's eighth President and Vice-Chancellor.
Watch President Lenton welcome new international students to York University: Lenton2F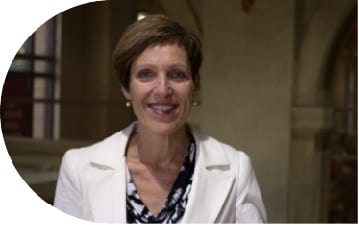 Lucy Fromowitz
Vice-Provost Students
As part of on-going efforts to advance York's student-centred approach, Lucy Fromowitz is the key leader in advancing and enhancing student engagement, experience, and success such as the coordination of advising, student services and supports and communications with undergraduate and graduate students. Under the Division of Students, she also leads the responsibility for student services and supports for international students and domestic students participating in international activities.
---
Orientation
The new international student orientation sessions hosted by York International, help international students understand and adjust to living in Canada and address situations and questions uniquely common to this group.
The New International Student Orientation will allow students to:
Learn where to access essential information about immigration requirements for international students.
Learn about social and cultural transition and ways to adapt to the new Canadian academic environment.
Have the opportunity to develop lasting friendships with fellow students and international student peers.
Learn how to enroll in the mandatory University Health Insurance Plan (UHIP).
Learn key information about life on campus including safety and security at York University.
It is important for all new international students to participate in an International Student Orientation Session.
York International will offer two orientation sessions in Summer 2018 on York's Keele campus. Sessions are 2 hours long and will be held in room 242 York Lanes:
Session 1: Thursday, May 24th, 2pm-4pm
Session 2: Friday, May 25th, 10am-12pm
Register Here
or click here to register.
**You only need to register for and attend one orientation session that fits your schedule.
**If you are not able to register online due to a full session, please attend the international student orientation session that fits in your schedule and we will register you in person**
York International will offer multiple orientation sessions in Fall 2018 on York's Keele campus.
Sessions are 2 hours long and will be held in room 280N York Lanes.
**You only need to register for and attend one orientation session that fits your schedule.
York International hosts special orientation sessions for incoming exchange students. Details coming soon.
Orientation Week Activities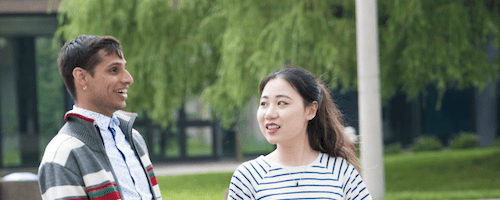 York Orientation Day
York University offers a wide variety of orientation programming for all new and incoming students. It is a great way to meet new people, discover campus resources, and learn all about your degree while providing you with a smooth transition into university. Click here for more information.
YU Start
YU START is a New Student Transition Program designed to support you as you make your way into and through your first year at York University. During this transitional program, you'll enroll in courses, connect with fellow classmates, student leaders, faculty members and student services staff, and become more familiar with campus life, supports and resources available to you.

Faculties
International students are encouraged to also actively engage in campus wide orientation sessions. This helps students get their bearings around campus and to learn various requirements and expectations of all students. Note that certain faculties such as Schulich and Osgoode also have mandatory orientation sessions - please contact your faculties for information.
Colleges
Every undergraduate student is assigned to a college. Typically, college assignments are tied to your program major. Each College holds a unique orientation to provide all students with a sampling of their services, clubs, facilities, student government, and to encourage college community. Your college will contact you with more information about their orientation activities.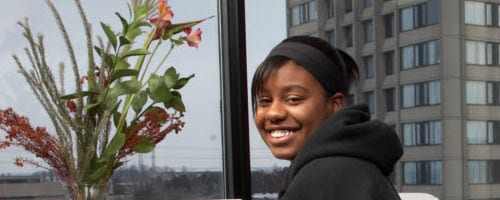 Move-in Day
For information on moving in to on campus undergraduate residences, please click here. Click here for some move in day tips from parents.
Parent & Family Orientation
Parents and families may have questions about on campus undergraduate residences. You may visit the Residence Life page for some useful information.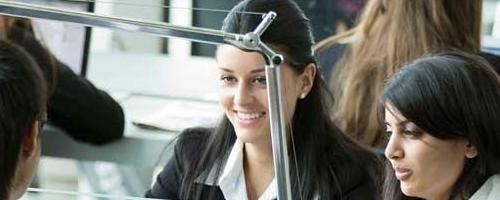 Graduate students can sign up for the Faculty of Graduate Studies social
here
. This is a great opportunity to meet colleagues from other graduate programs and to learn about a variety of academic support services available on campus to support your graduate journey.