On November 12-16, 2018, join York University and other education institutions from more than 100 countries around the world in celebrating International Education Week (IEW), an annual celebration of international education and exchange worldwide.
Celebrate IEW with York International
IEW activities include promotional activities and events organized throughout the week to recognize international students, education abroad, and internationalization.
YorkU's International Education Week Photo Contest!
York International is hosting a photo contest participate to win a prize!
Attend an interactive workshop CITIZENSHIP: Global!
The Faculty of Liberal Arts & Professional Studies (LA&PS) together with York International invite you to attend our interactive workshop, focused on assisting students in leveraging their 2017/18 study abroad trip to further their educational goals and advance their chosen careers.
Student Coffee Breaks: International Experience in Canada
Come to our Coffee Breaks and share your international experience with us as we celebrate IEW 2018.
Go Global Information Sessions: Exchange and Internships
Find out how you can go global by attending an information session about York International programs in room 242 York Lanes:

Nov. 13 (5:30-6:30pm), Nov. 14 (12-1pm) & Nov. 15 (3-4pm)

Global Internships: Nov. 14 (10-11am) & Nov. 16 (1:30-2:30pm)

York students discuss the Impact of International Education
Watch our video interviews!
Drop By York International!
Curious about York International Student Support services and Go Global programs?
Come by 200 York Lanes to get more information!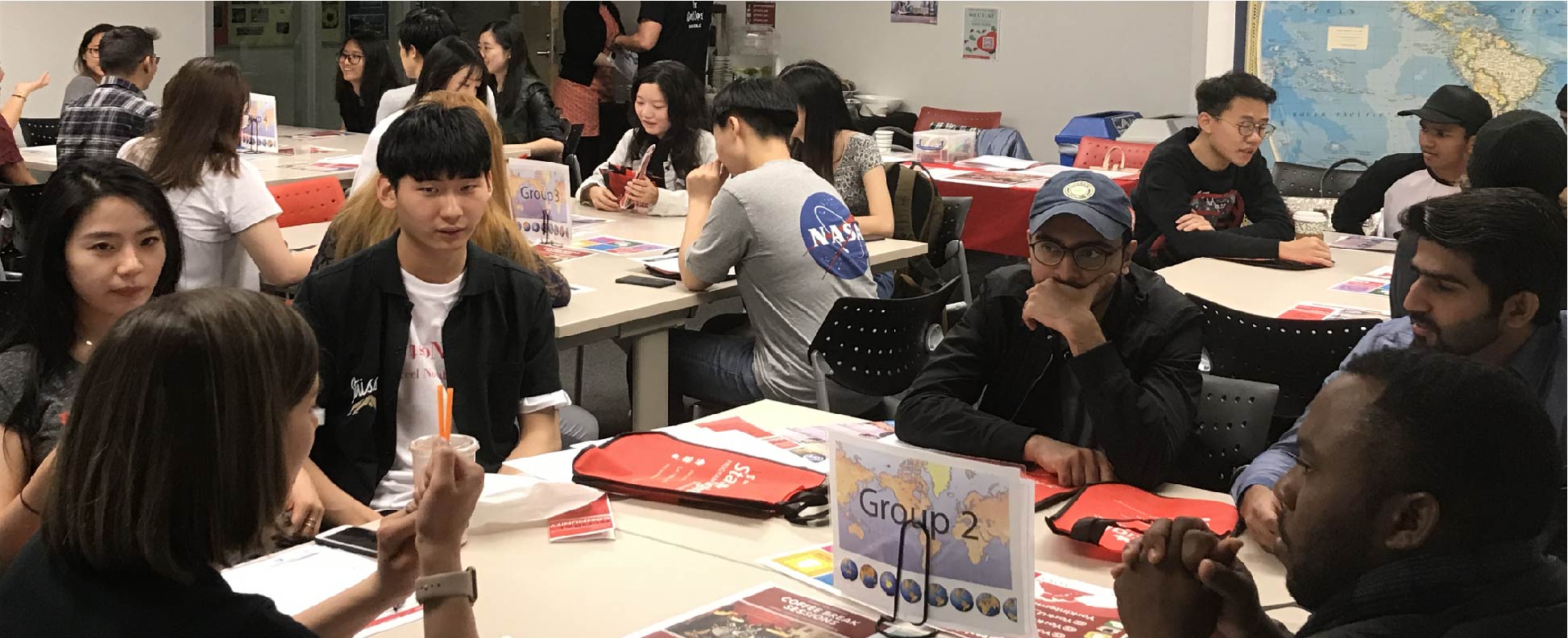 IEW Resources
Visit the following links for more information:
IEW Archives: